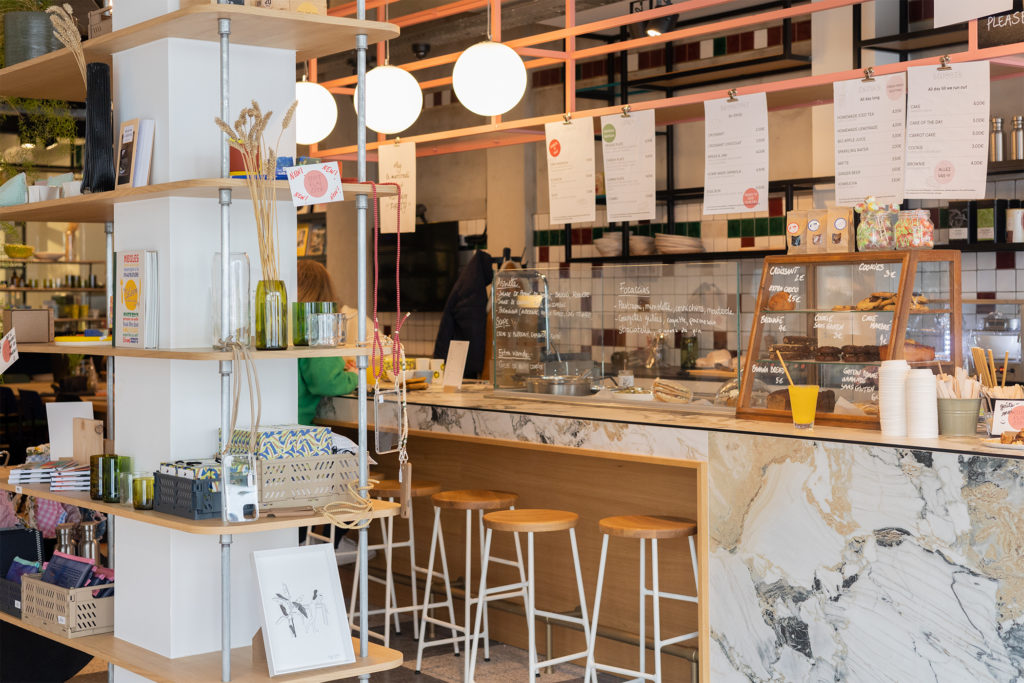 925 chaussée de waterloo, 1180 Uccle
SITE WEB – instagram
monday to friday : 8am – 5pm 
saturday and sunday : 10am – 5pm

 
The place is lively and colorful, and it's hard to decide where to set our eyes at the first glance. But this lovely chaos is only visual. At Met Plaizier, the atmosphere is calm and relaxing, and makes us want to come back on weekdays, to take a chair at the big table at the back, and work quietly with a cappuccino or a homemade lemonade next to us.