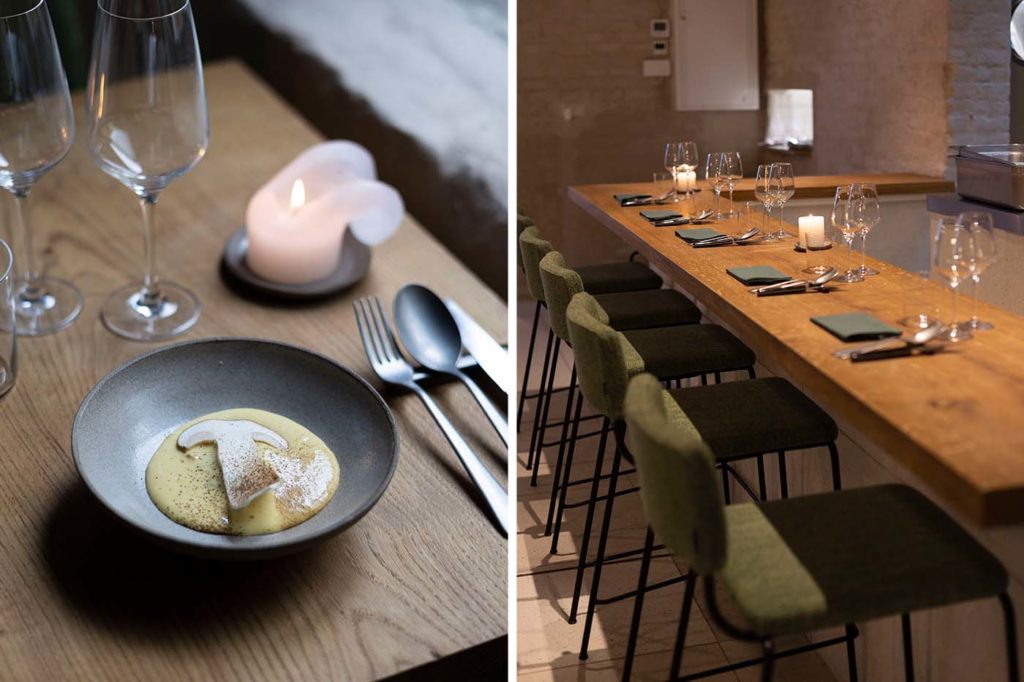 Rue du Postillon 6
1180 Uccle
site – instagram
resto : du mardi au vendredi de 19h à 23h
traiteur / caviste : du mardi au vendredi de 12h à 20h
et le samedi de 10h à 18h
When the Dillens team decided to open a new venue, it wasn't long till we were sitting at one of their tables. We each went separately, Chloé in spring, and myself during the Summer.

That night, I had no idea where I was going, my friends had taken me out on a surprise dinner. As we were driving through different neighborhoods, I was mentally browsing through our whole website in my head, trying to pinpoint the one place they were taking me to, but no luck. As we arrived in Uccle, we finally stopped in front of a washed-green building, where I was finally able to read the word Ivresse with a smile – Chloé had told them where to take me.
Continuer