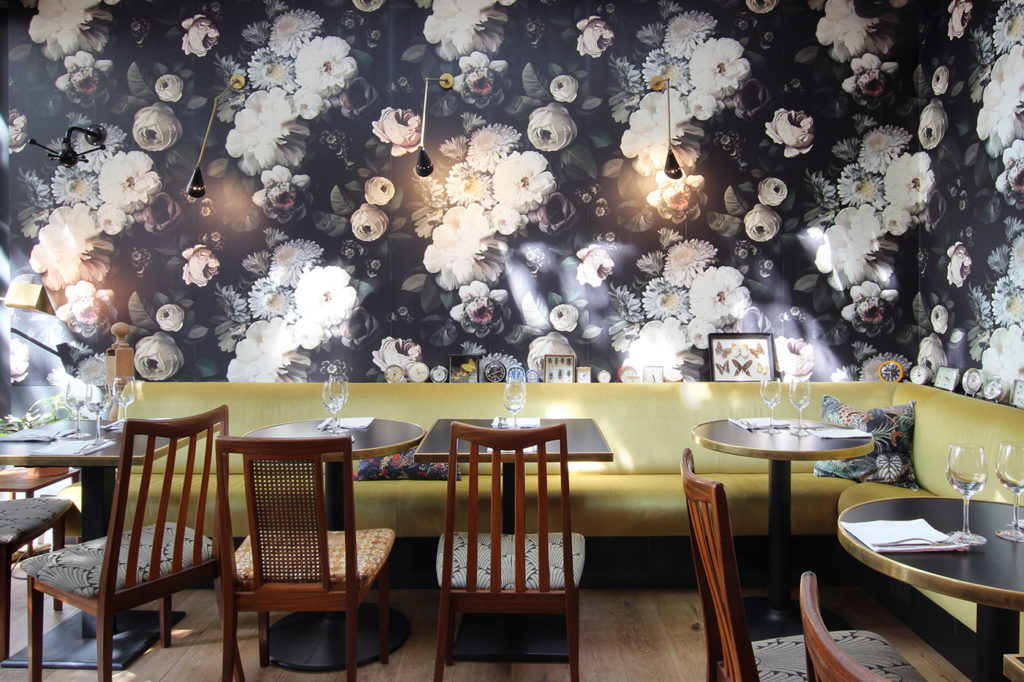 175 chaussée de charleroi, 1060 saint-gilles
02 319 74 27
– site web
thuesday to friday from noon to 2:30pm and from 6:30 to 11pm
monday and saturday from 6:30pm to 11pm
mains: 15€ – 29€
brunch: 6€ – 17€
What thrilled us the most when eating at Ma Jolie, was the extremely warm welcome from the team. Don't get us wrong, there are plenty of other reasons to love Ma Jolie: their huge sun-exposed terrace, their seasonal menu, natural wines from Titulus, bread from Chez Renard and plenty of other interesting produce that make the difference.

But for us, the bright smiles and the perfect service given by the waitresses and Ludivine, the owner, clearly made the difference. After running a couple of high-end restaurants in Paris, Charles, the chef, chose Brussels to open Ma Jolie with his wife Ludivine. A feel-good restaurant where customers would feel right at home. We tried their Thai beef salad (17€), said to be the hit of the house. Rare beef sliced like a tagliata served with tons of different fresh herbs, sweet sauce and peanuts. Different flavors in each bite, said the waitress. We couldn't agree more. The beef was cooked to perfection; the salad was simply delicious. But before that, we made the compulsory burrata stop, to test out its creaminess. It was perfect. Ludivine explained that they get a limited number delivered each week by Van Tricht, a small cheese supplier based in Antwerp. We felt all the more privileged. While we ate, we sipped on a Tam Tam, a glass of fruity and fresh red, and a Riesling Vieilles Vignes, dry and mineral, two great natural wines from Titulus.
Inside, the interior is both dark and colorful. The velvet seats and the numerous beautiful objects found in flea markets reminded us of a boudoir or a cocktail bar, cosy and intimate. It's simply the perfect spot for a date night, or a cocktail every weekend when their mixologist takes over the bar (challenge cocktail 14€).