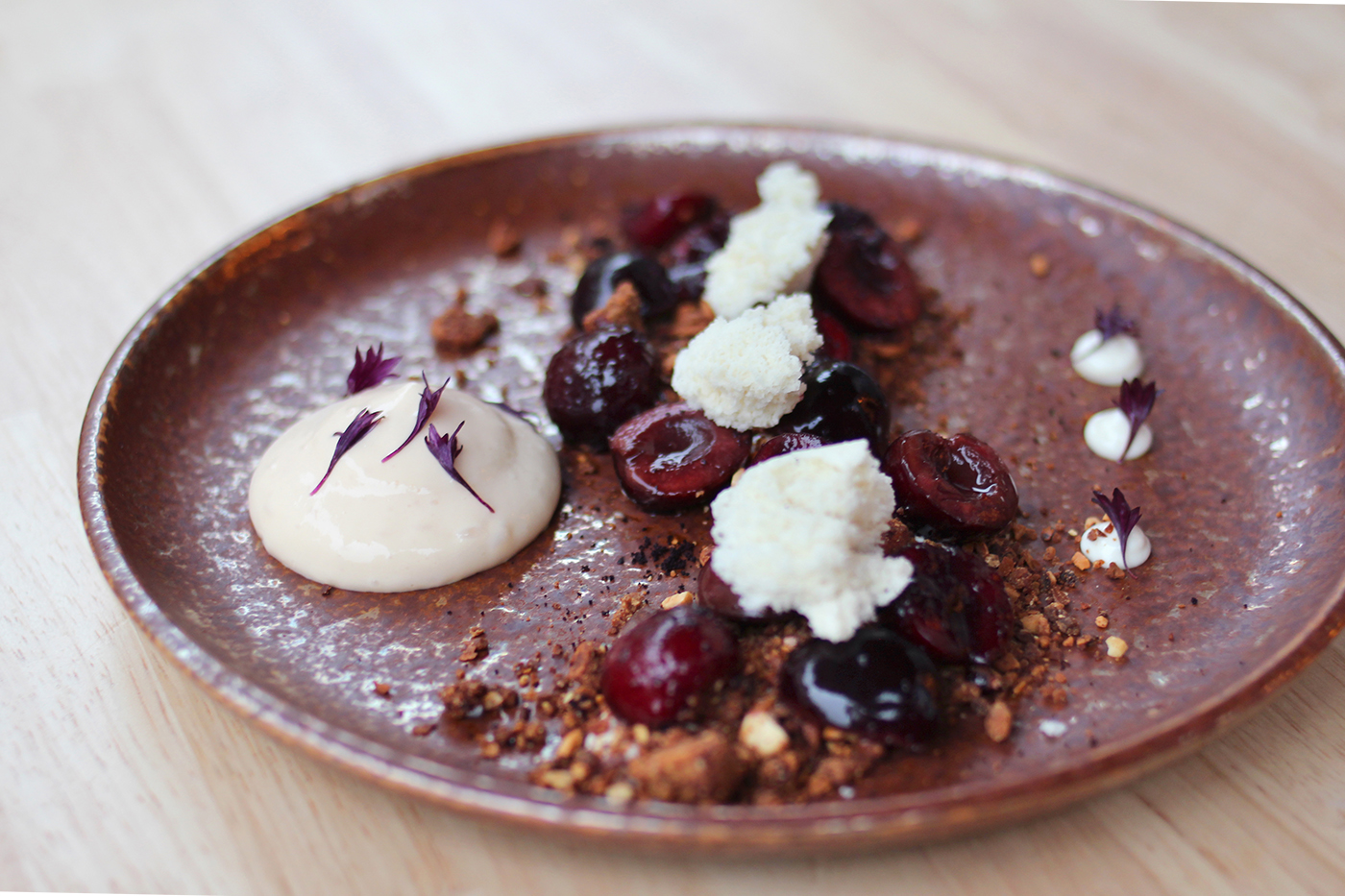 3 rue Josse Impens, 1030 Schaerbeek
02 732 58 16 – website
Wed to Sat from 6:30pm to 10:30pm
starters : 13€ – 18€
Mains : 24€ – 32 €
Take away Brunch box for 2 on Sunday : 35€
We'd first heard about them from an extremely reliable source – the type you just know it's going to be a great food experience. Then the lockdown happened, and even though we were keeping a close eye on them, we weren't sure what to expect exactly. Their Instagram account showed a few images of pastries and pies, and remained more of an enigma than anything else.
And then last week, we ran into Coralie from Tarzan's, and she said, go and try, their food is really good. That's how we ended up at this tiny little place in Schaerbeek last night, right across the street from the very cool Ethylo cocktail bar.
The service was perfect. You could tell the smiles behind the masks, which made us want to smile too. Reading the menu – three starters, three mains and three desserts – got us extremely excited. Super affordable prices and intriguing descriptions – to say the least.
We had smoked langoustine, celeriac, oyster tartar and Sichuan pepper oil (18€) and the "fake tartlet" of artichoke pepper, mastic jelly and Kalamata olive tapenade (16€) for starters. While waiting for them, we were told about the story and the vision of the chefs. Before opening Màloma, the two chefs Georges and Victor studied together in Namur, and worked in some great restaurants too – L'Air du Temps and Bon Bon, among others. What they took with them and brought to Màloma: a cuisine centered around malolactic fermentation – hence the name Màloma -, reasoned, local and seasonal. Our starters were true masterpieces, as delicious as they were beautiful. The langoustine dish was out of this world – cooked to perfection. Then came the mains – Brussels shiitake ravioli, smoked ricotta and parmesan ravioli (24€) and a mackerel ceviche with raspberries, beetroot and cauliflower mousse (25€). We fell in love with the latter, an explosion of flavors, literally.
In the tiny restaurant, the atmosphere was in full swing. Both warm and a bit noisy, just the way we like it, far from the idea we might have had when we first saw the sophisticated looks of the dishes.
The evening was perfect and the bill is super reasonable – probably part of the chefs vision for quality food too. We'll be back for sure, even if we have to drive all the way across Brussels. And you'd better do the same.