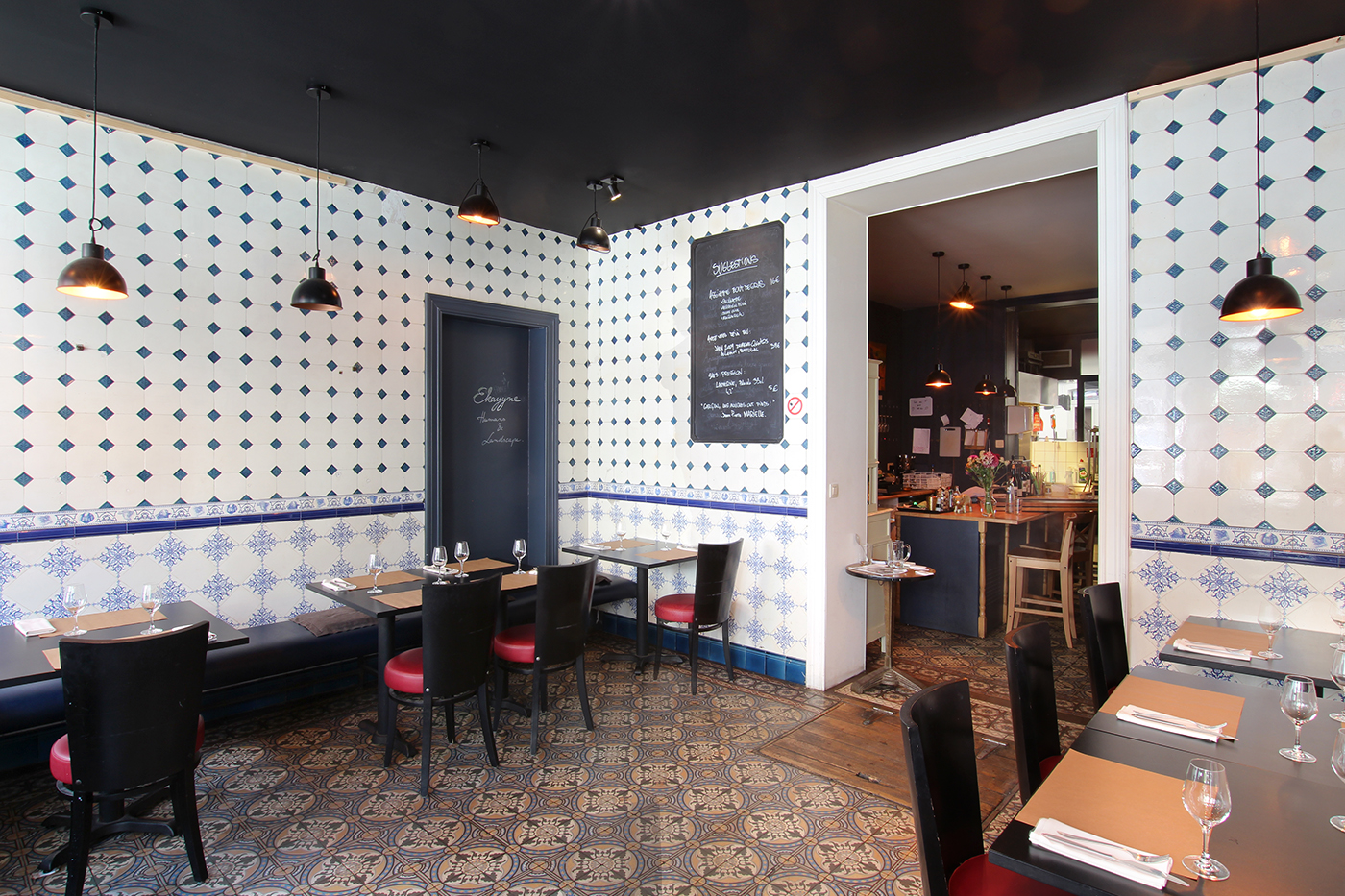 89 rue americaine, 1050 ixelles
04 88 16 00 12 – site web
from tuesday to saturday: from 12pm to 2pm and from 7pm to 10:30pm
dishes : 18€- 45€
Laurent's favorite vegetable, says the waiter, is bacon. This has us smile as soon as we walk in, and directly sets the tone of the restaurant. We're not really surprised though, as the name literally translates into "the piece of fat". On the black board hung on the wall, below the specials, a quote says "I'll be drinking milk when cows will be eating grapes". We weren't mistaken. Le Bout de Gras is all bout pleasure, miles away from the healthy trend we're living in today. Here, we eat fat food, because, let's not kid anyone, food is simply better when it's fat. As for the wine, the selection is natural, rock 'n'roll to say the least, and simply excellent.

Before opening his very own restaurant, Laurent was already feeding customers with creole stews at Le Tournant, with recipes from his home. Now that he has his own place, the cassoulet créole (23) is still on the menu, along with mind-blowing Holstein beef carpaccio, delicious matured rib steak, caramel mackerel with pickled veggies, and most importantly, pig feet croquettes (10€). Hit of the house, they haven't moved from the menu ever since the opening, to the greatest satisfaction of customers. Having dinner at Le Bout de Gras without ordering them would clearly be missing out on the essence of the restaurant. On the wine list, there is an illustration of the chef, naked, stuffing himself with grapes, the Roman way. Every detail here reminds us we shouldn't take ourselves too seriously. Even the waitress, so fun and laid-back, makes us feel as though we've been friends for years. A restaurant clearly giving the best they have to offer.