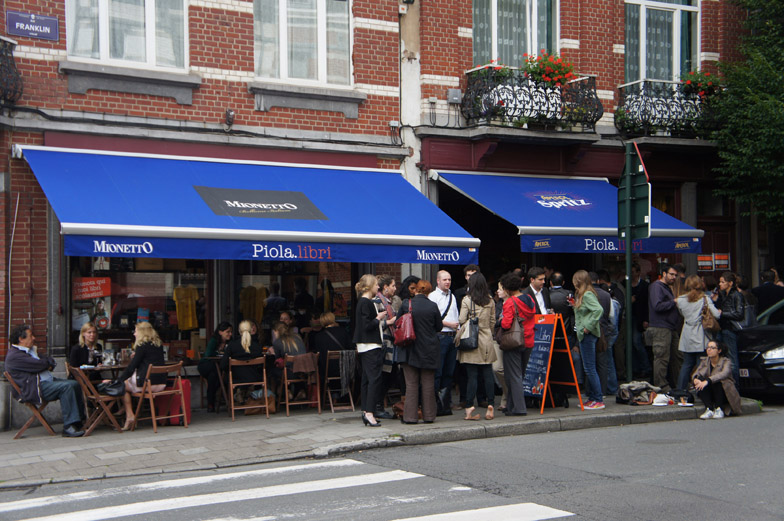 66-68 RUE FRANKLIN, 1000 BRUXELLES
TEL: 02 736 93 91 – SITE WEB
BAR OPEN FROM MONDAY TO FRIDAY, FROM 12 TO 8PM
The thing I missed the most during my trip in Asia, is the wine. Honestly, a good glass of wine, a plate of antipasti, a sunny (or at least not rainy) terrace, and I'm happy. Seriously what else do you need right?
So we went for a drink at Piola Libri, a library/ wine bar which does aperitivo like in Milan. Same concept, you have a glass of wine and you can fill a plate of antipasti for free. So of course you have another glass, you talk for ages, you even sit on the kerb is the terrace is full. I still don't know who gets the best out of this kinda of system, but it think it makes everyone happy.
They also organize wine tastings, authors lectures,private events and tons of other stuff. All the infos are on the website.