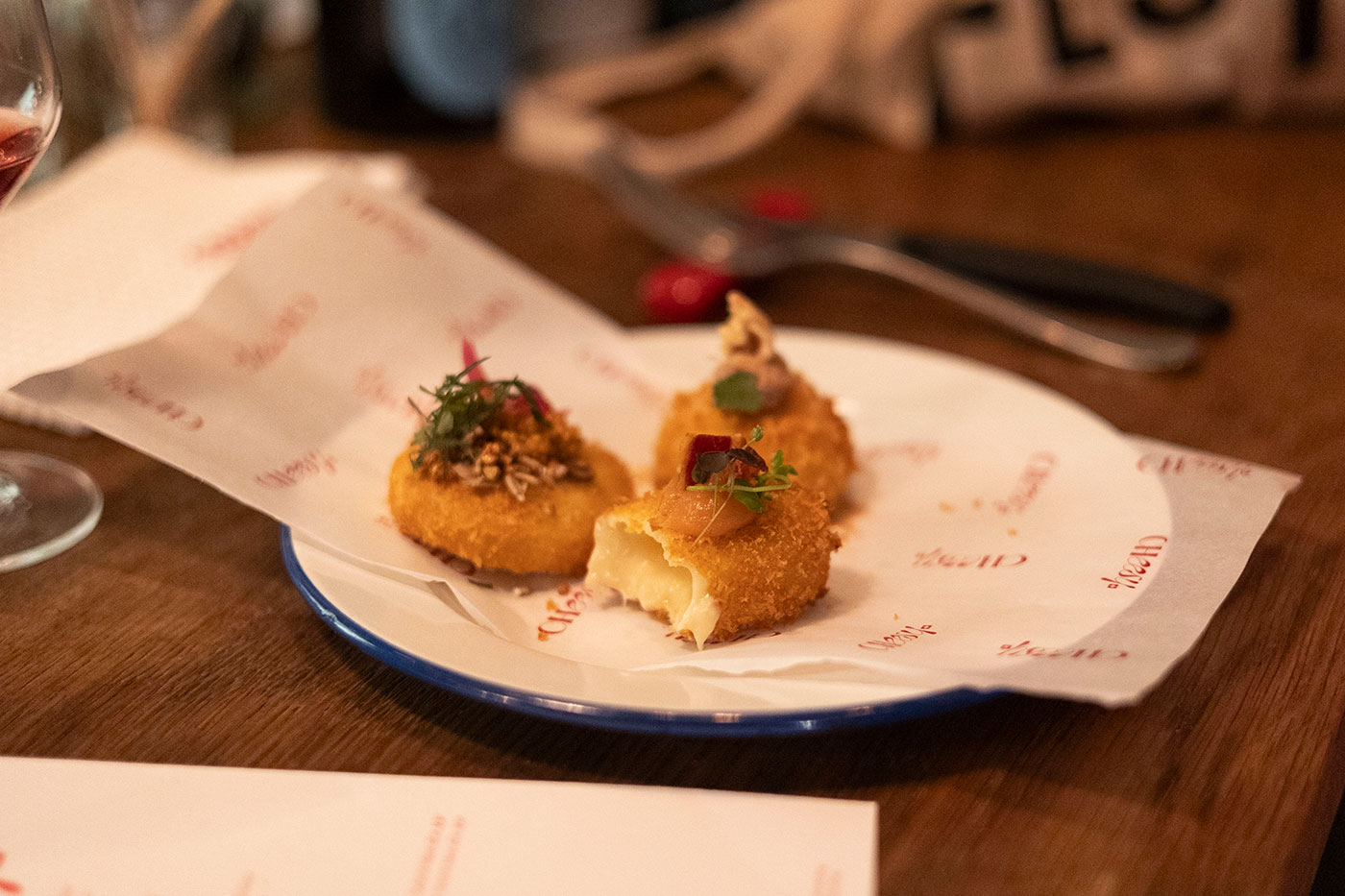 Popup cheese croquette bar
48 rue lesbroussart, 1050 Ixelles
communiqué de presse
from october 4th till october 29th
wednesday to sunday only
from 6pm
croquettes: 5,25€ each
croquettes trio: 15€
A few days ago, we tested Cheesy, the new cheese croquette bar featuring Swiss cheeses located at Rebel. On the menu: 4 chef and cheesemonger duos that change each week, and each of them has created 3 croquette recipes (€5.25 each).
Add to that a platter of the best Swiss cheeses, another one with Grisons meat, and a "side" dish designed by the duo – that week, it was a croque with roasted onion in yellow wine, miso walnut praline, and Mont-d'Or Vacherin emulsion (€9) – and you'll never want to leave.
We were "good" and settled for a trio of croquettes (€15) each, that week created by the Barge – La Fruitière duo, two of our favorite places in Brussels. The first one, which literally exploded with flavor upon the first bite, was a delight made with Tête de Moine AOP and miso. We continued with a croquette made with Etivaz AOP and smoked hay-cooked quince, followed by one with Tomme Fleurette and old-fashioned mustard.
Everything was amazing. You can pair it with some glasses of Swiss wine or natural wine selected by Rebel, as you prefer. And to finish, a dessert made with cheese, of course, along with blueberries and agastache, light as air (really).
In short, it was really great, and it was only the first week. There are three more weeks left, so hurry before you regret missing out. You can find all the information and the program here.