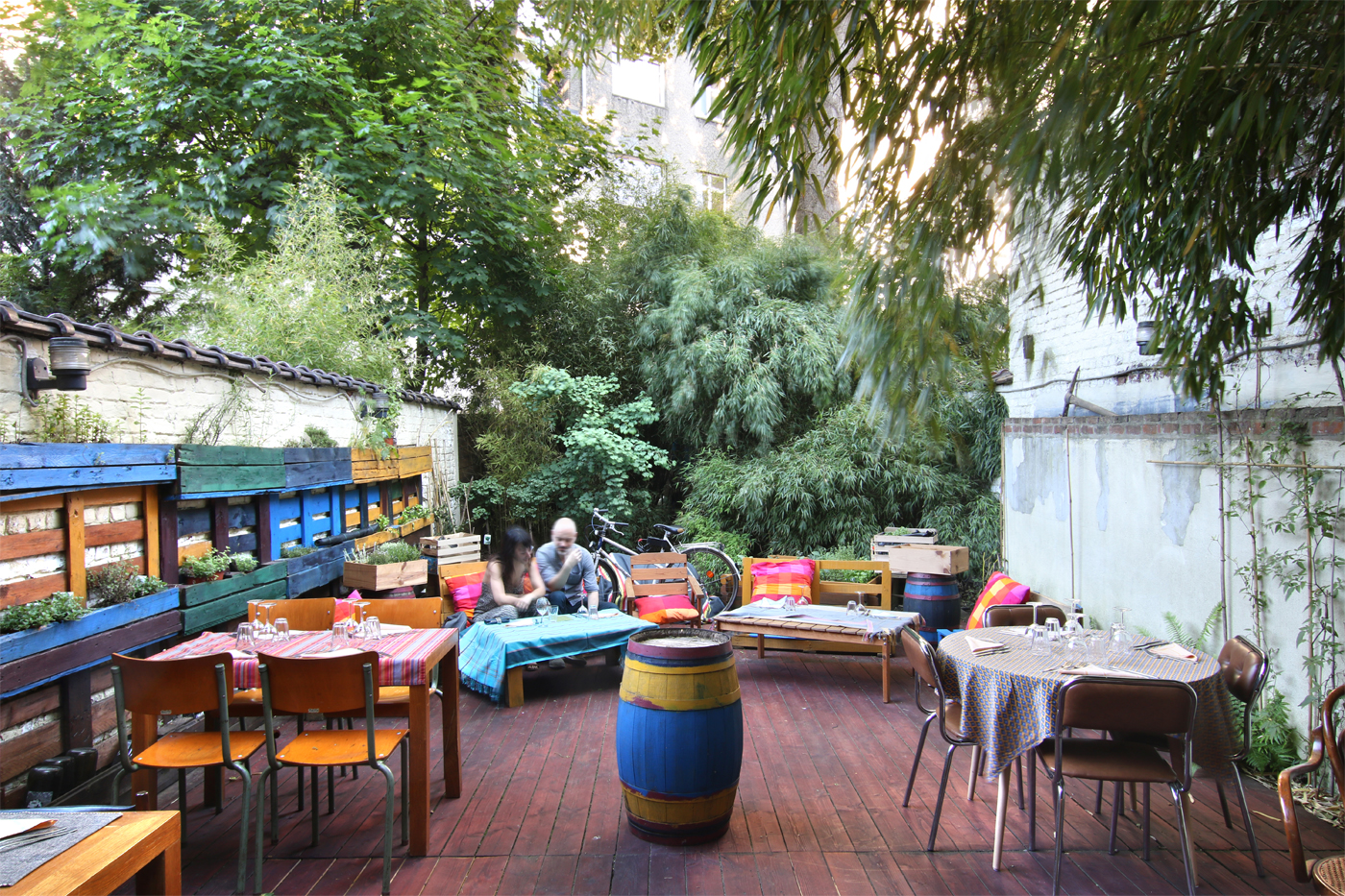 52 chaussée de Vleurgat, 1050 Ixelless
0473 20 68 02 – WEBSITE
open from wednesday to saterday from 6:30 to 11pm
From chaussée de Vleurgat, nothing suggests that behind the facade of number 52, lies a garden as enchanting as that of the Secret Garden. From the outside, you can see a small sign through the window indicating which bell to ring. One thing is for sure : you will not walk into the 52 and its Secret Garden as you would walk into just any restaurant.
After having booked (!), Alessio will buzz you in to welcome you into his sanctuary, like he would welcome you into his own home. While making your way to the garden, you'll spot a room at the front, decorated simply but charming still, and that we imagine full of warmth for the colder days. You'll then have to go through the kitchen, to finally end up in a beautiful garden. Once you have stepped outside, you won't be in Brussels anymore but deep into Italy and Alessio's magic world. You could be anywhere, and at the same time, only here. The Secret Garden simply gathers the best elements of summer, and summer it will be every time you'll spend an evening there. Alessio also makes us travel to Sicily through his suggestions, simple but so tasteful. Fresh herbs, homemade pasta and grilled octopus are on the menu. We still remember the "rabbit tuna", tender rabbit served on an eggplant purée with fresh mint (13€), the delicious grilled octopus served with mashed fava and roasted bell peppers (15€). With a glass of fresh and dry white wine, it's pure heaven that we're happily treat ourselves to on warm summer nights.