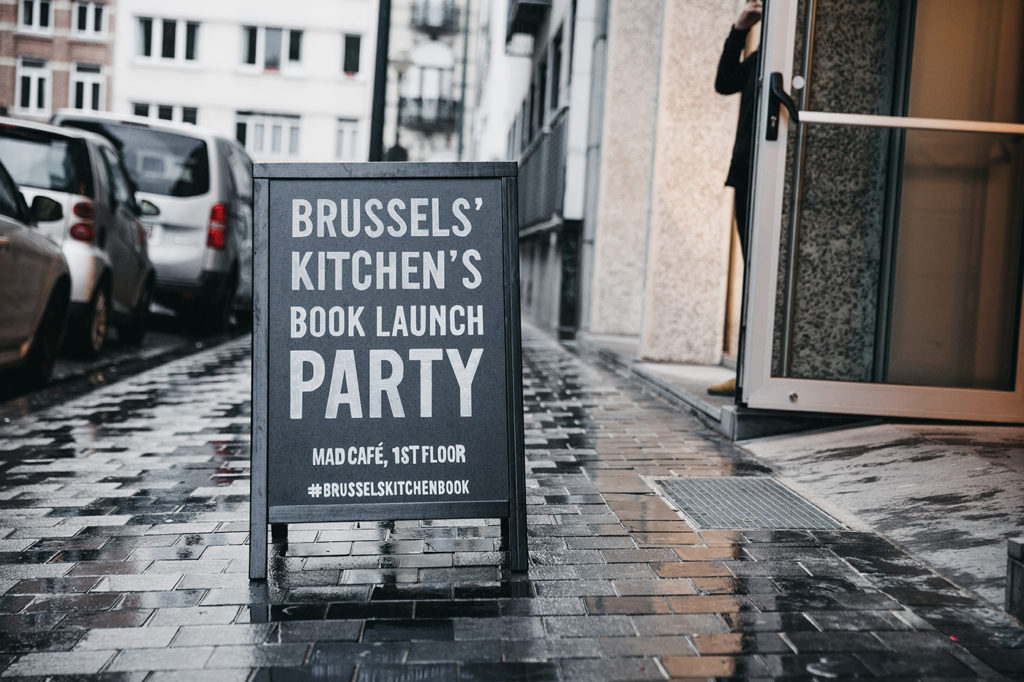 Brussels' Kitchen's second
book launch event
order online
19,95€ + 4€ delivery fees
delivery to belgium only
On Sunday September 29th, we celebrated the launch of Brussels' Kitchen's second book, the second book that I wrote, at MAD Brussels.
It was simply incredible having so many of you there – and on a rainy Sunday night that is! The queue to get the book signed simply never seemed to empty, and I ended up finding out most about what actually happened during the night when discovering the beautiful photos taken by Vivi. It was a rare moment of joy and magic, the kind that happens only a few times in a lifetime, and for that THANK YOU.
Thank you for coming, thank you for all of your kind words when announcing the release of this second book, thank you for everything. And a huge thank you to the MAD, for letting us use their amazing MAD Café, and its huge terrace, which was simply perfect, even under the rain. This night couldn't have been possible without them so again, THANK YOU.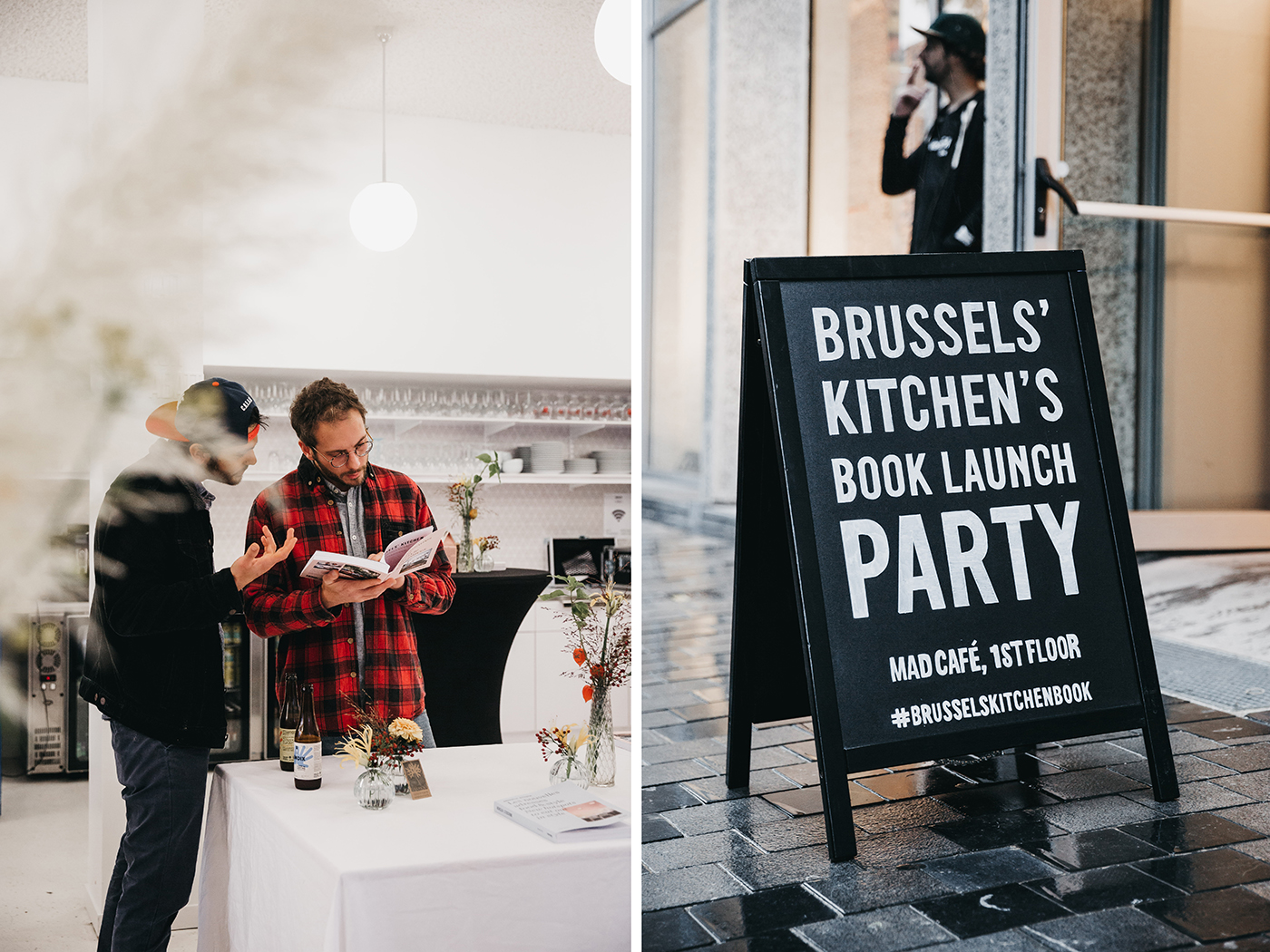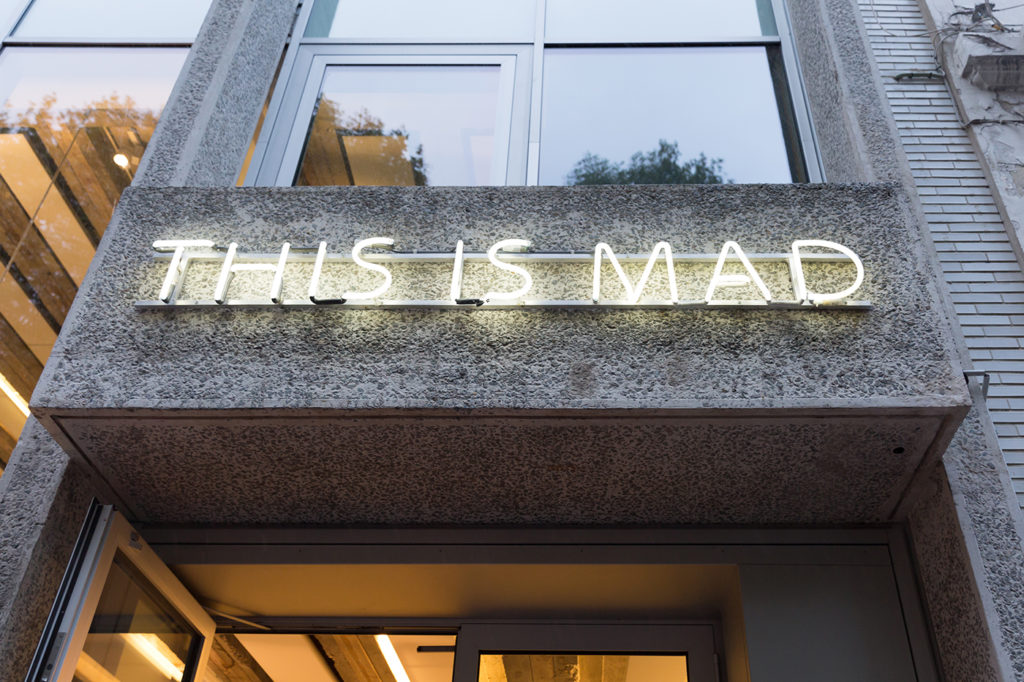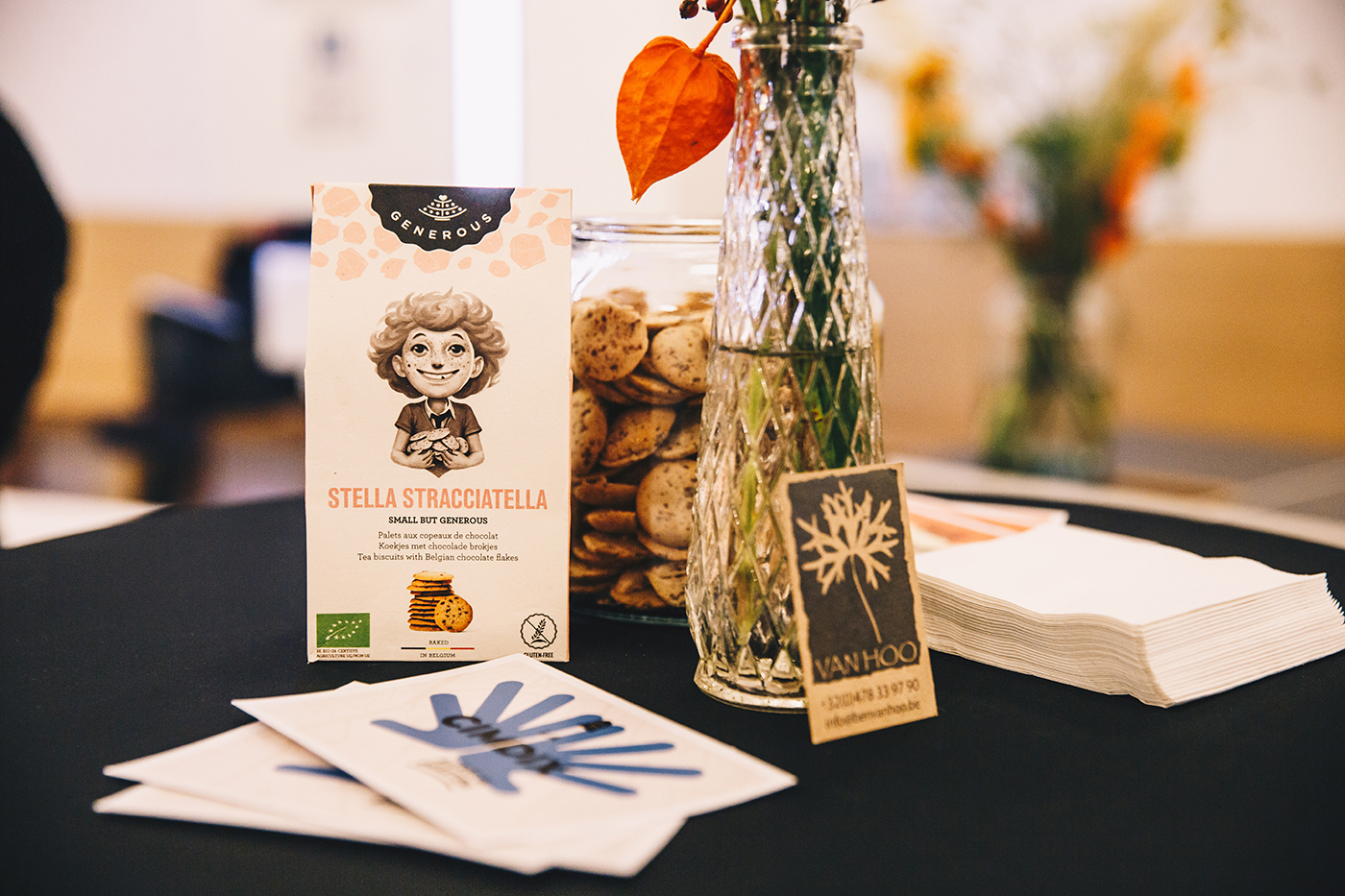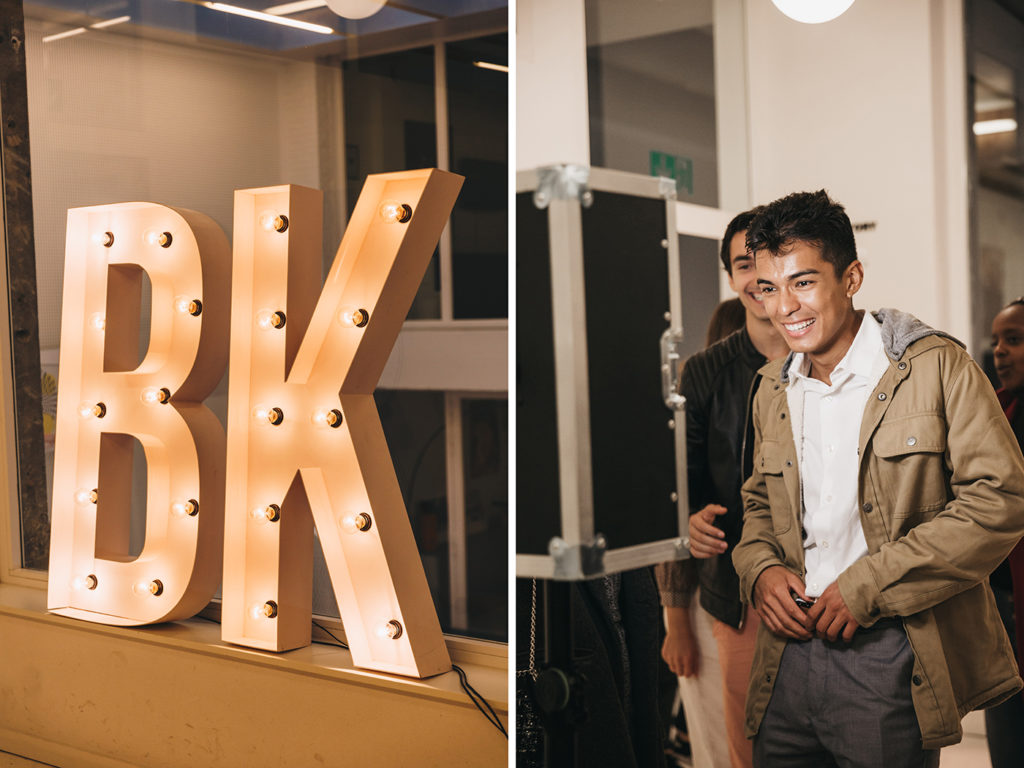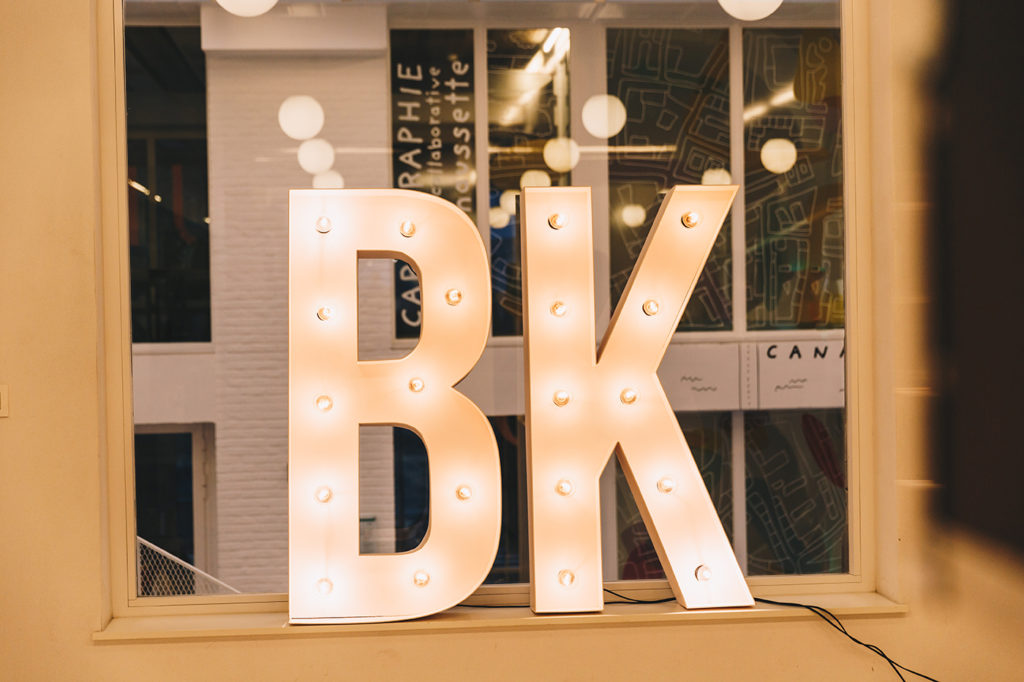 During the night, it was always our idea to offer some of the best food from the best restaurants featured on Brussels' Kitchen. And because we know how these nights go and how fat food is always what we're truly looking for during these occasions, we had the best of ideas. We came up with the theme "fries & fricadelle", bringing you the best of Brussels' street-food. Miles away from the "fritkots" with frozen fricadelles and food coming straight from the Dikkenek movie. We picked the fries from Bintje, simply the best in town in my opinion, and the Fricadelles from Fernand Obb (the only one I would ever be allowed to eat by my mom). A huge thanks to them, I couldn't have dreamed of any better food for the night. And because fat always comes with a sugar craving (i know this all sounds super healthy – and yes we were celebrating a book launch of the best restaurants in town), Generous was there with the delicious Stella Straciatella biscuits, which disappeared in literally two seconds. But at least they were gluten-free, so there.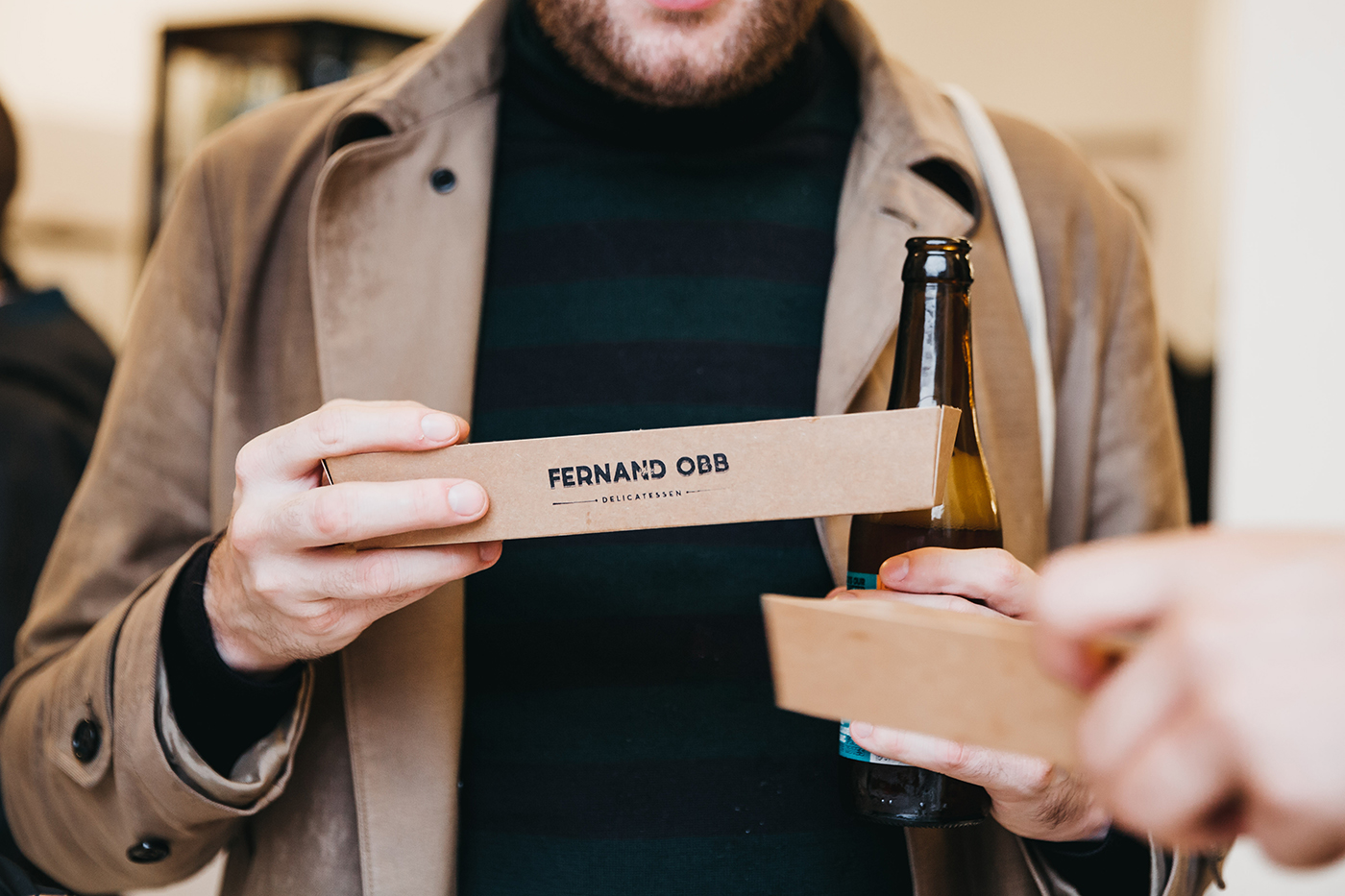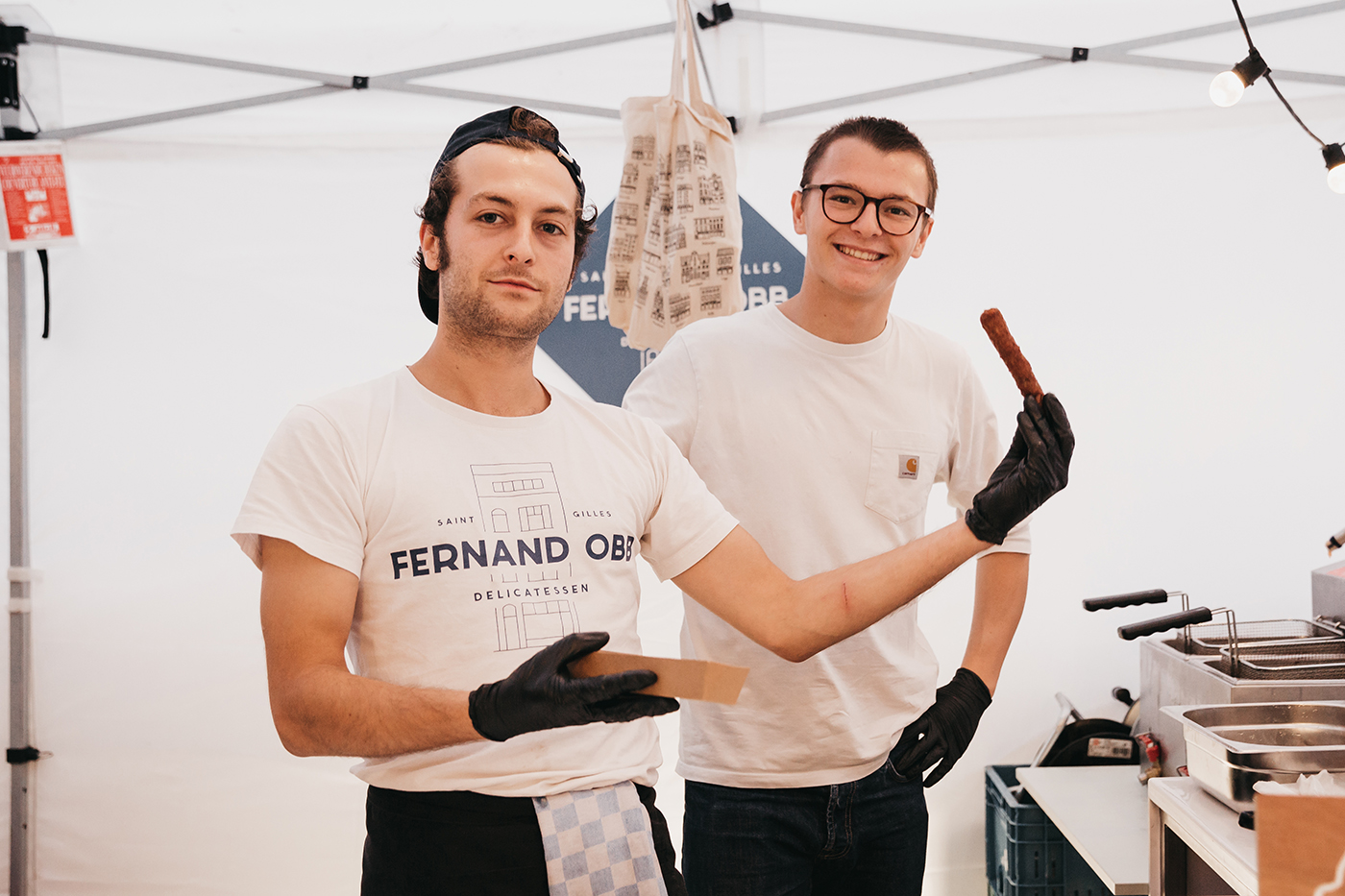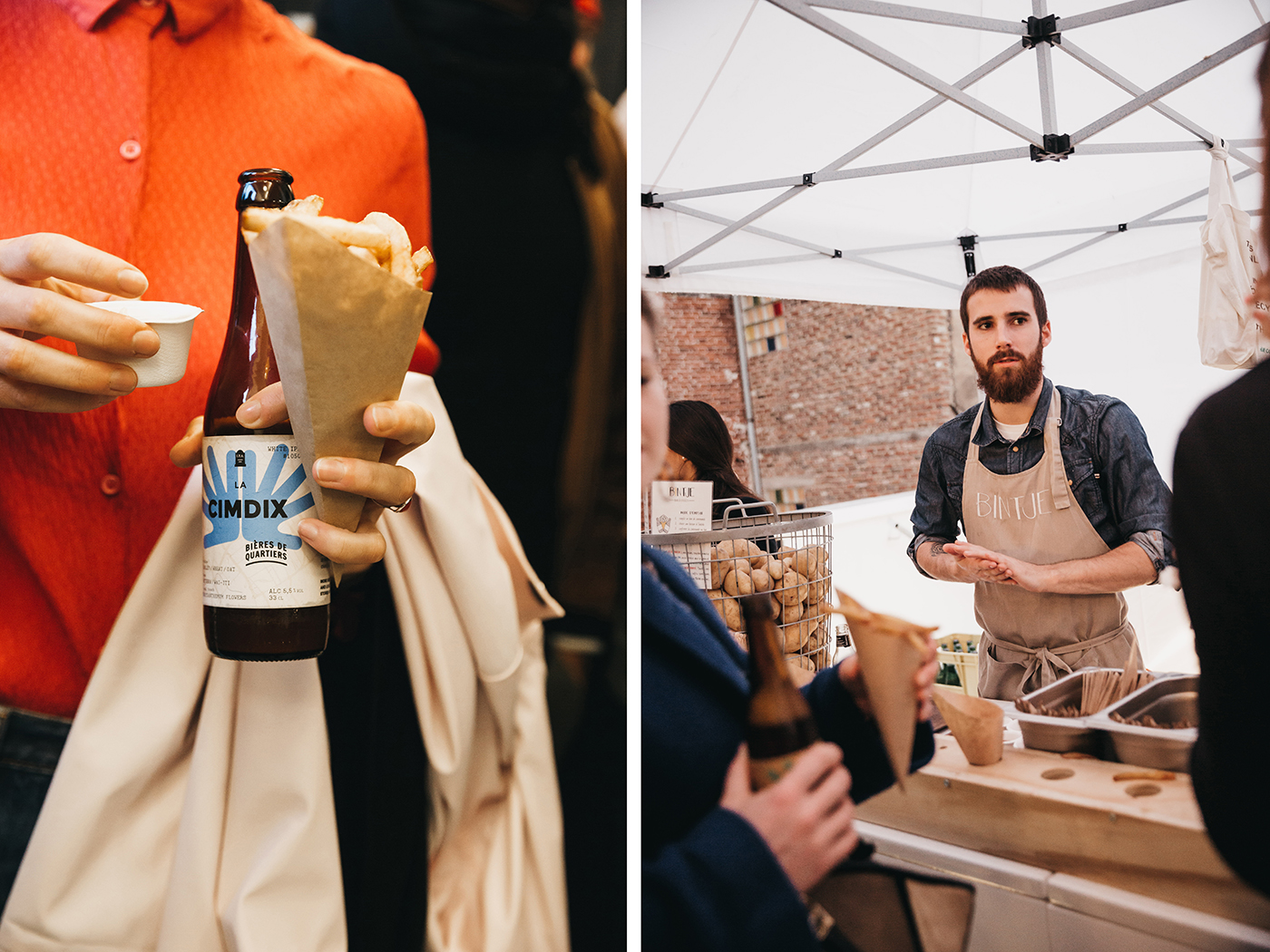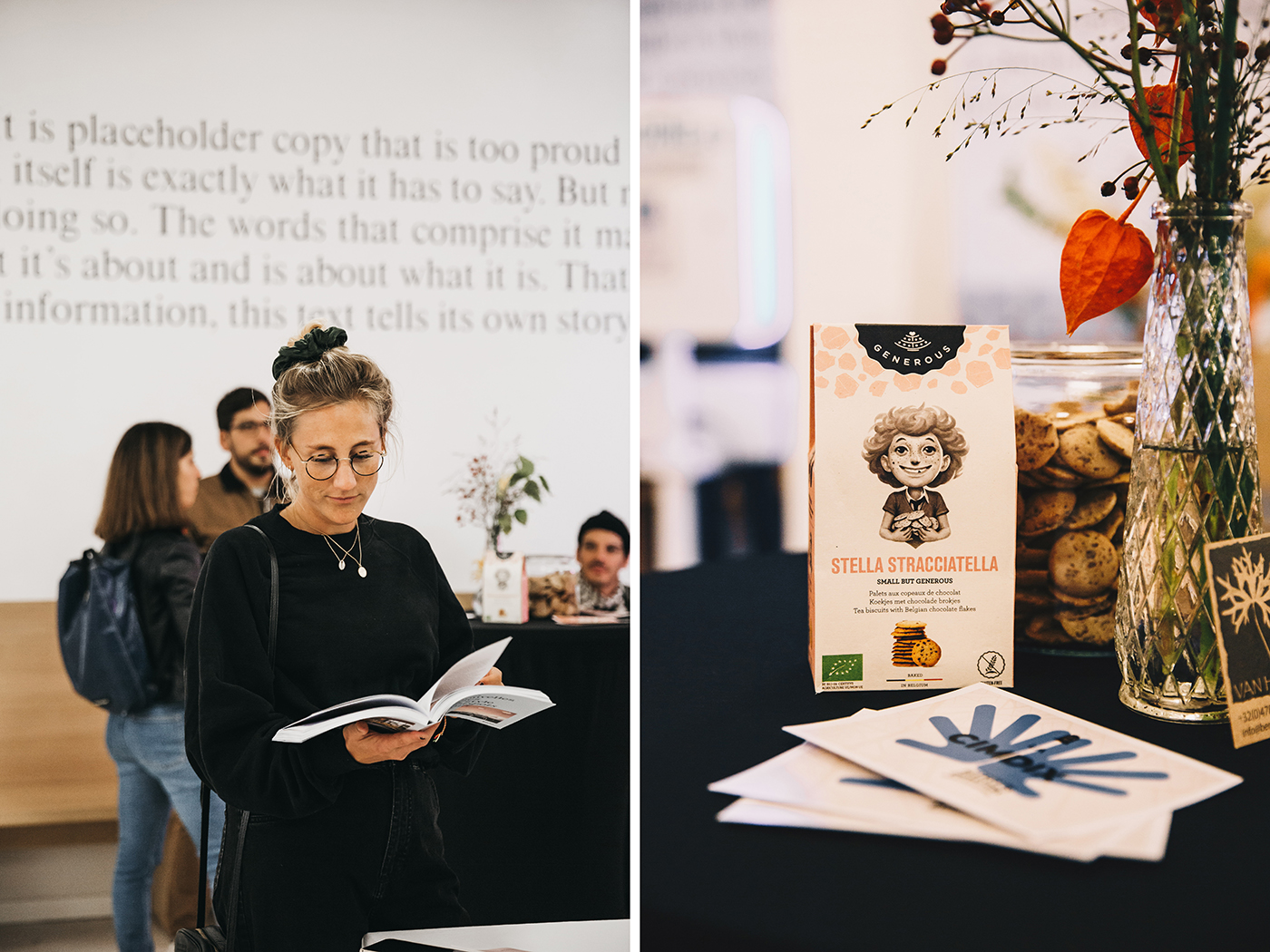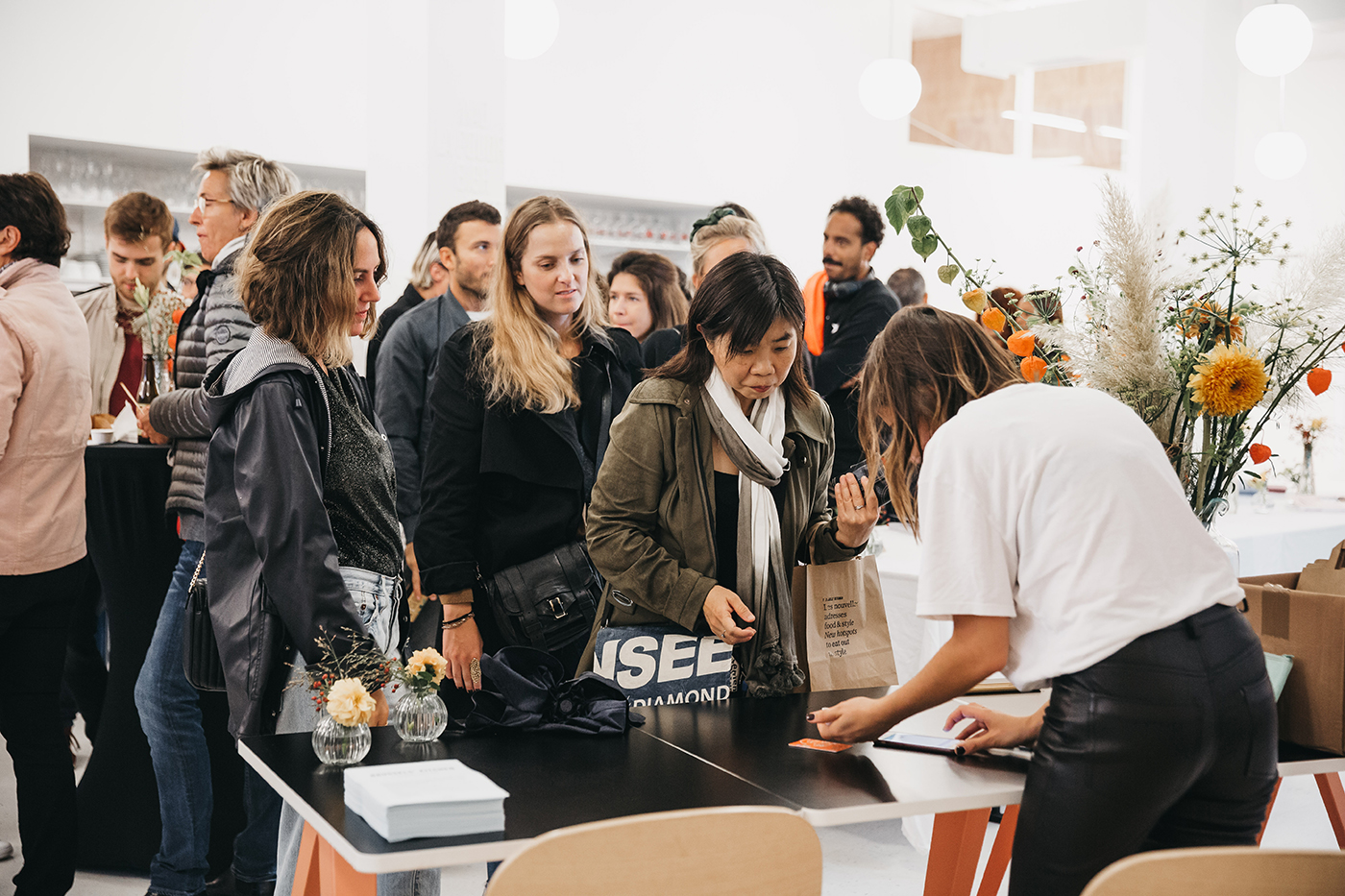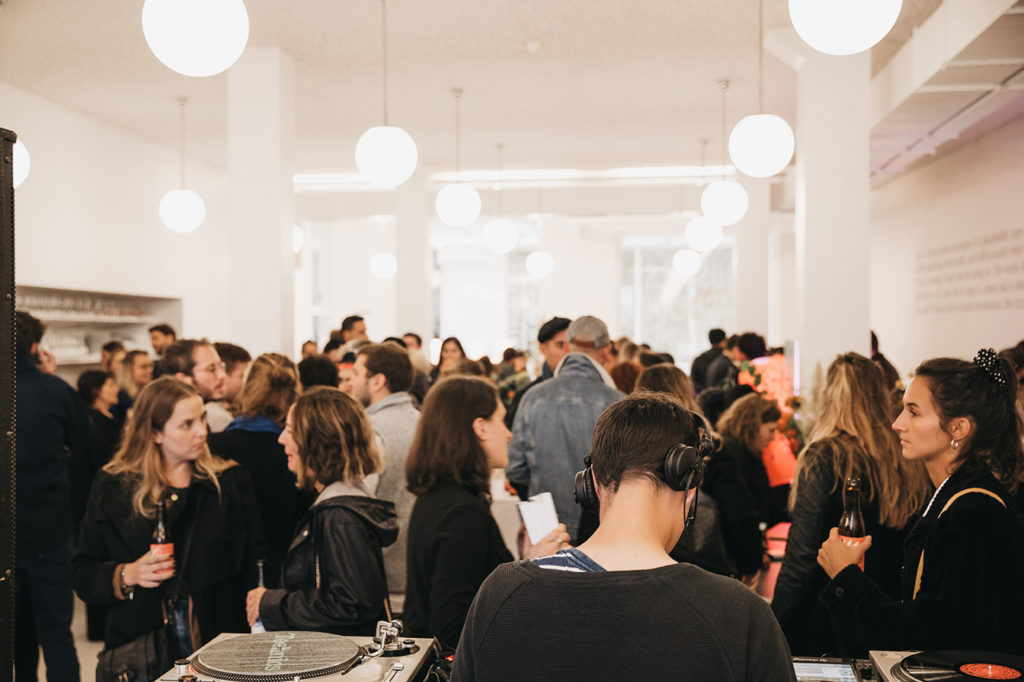 With that, we stayed super local with a cool project we're happy to support, and served you the terrific Bières de Quartier, with recipes inspired by the neighborhoods they're named after. The beers are produced in partner craft breweries, and distributed in each of their specific neighborhood. We had a huge crush on the Cimdix', a white IPA with chrysanthemum flower.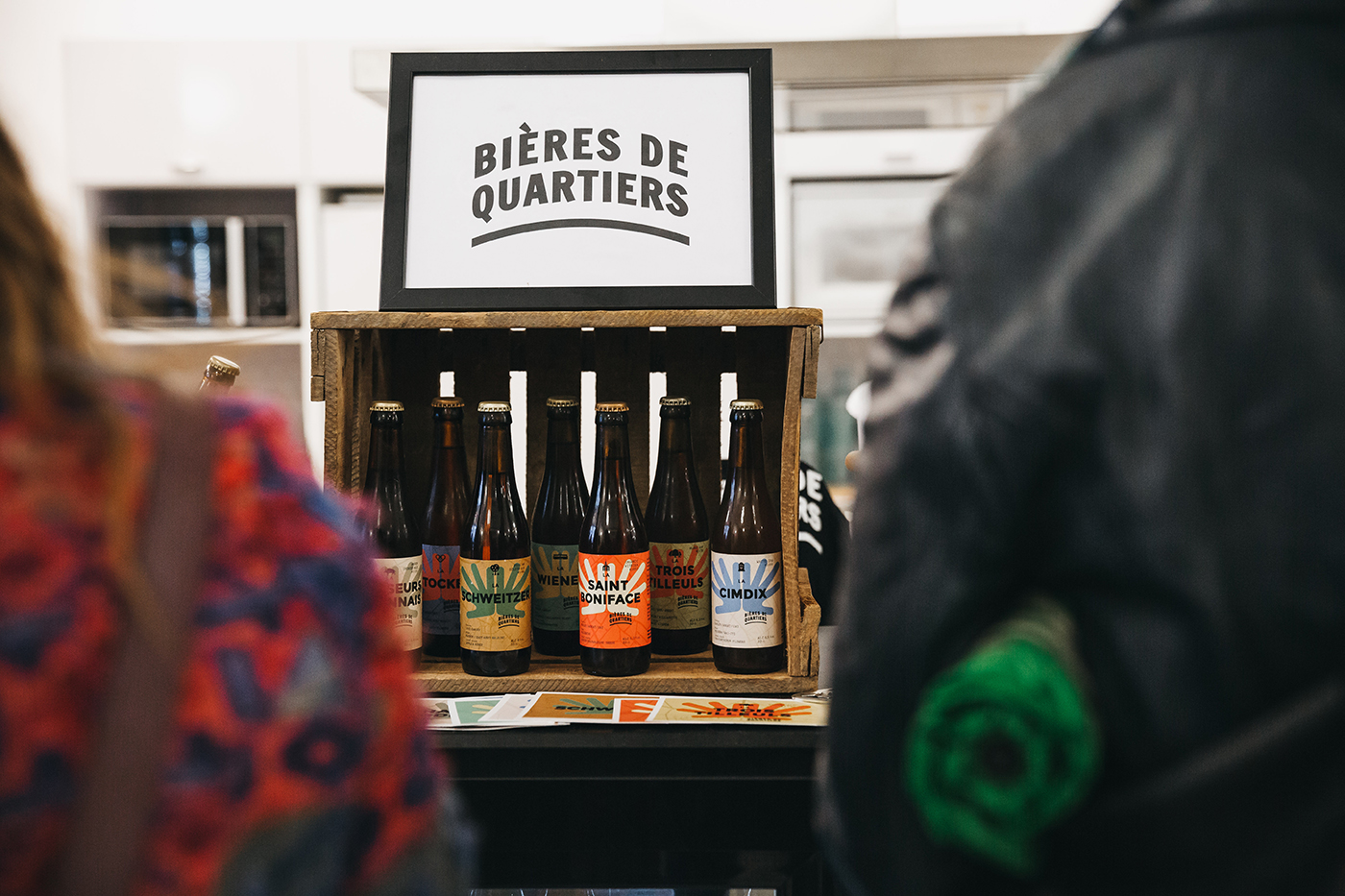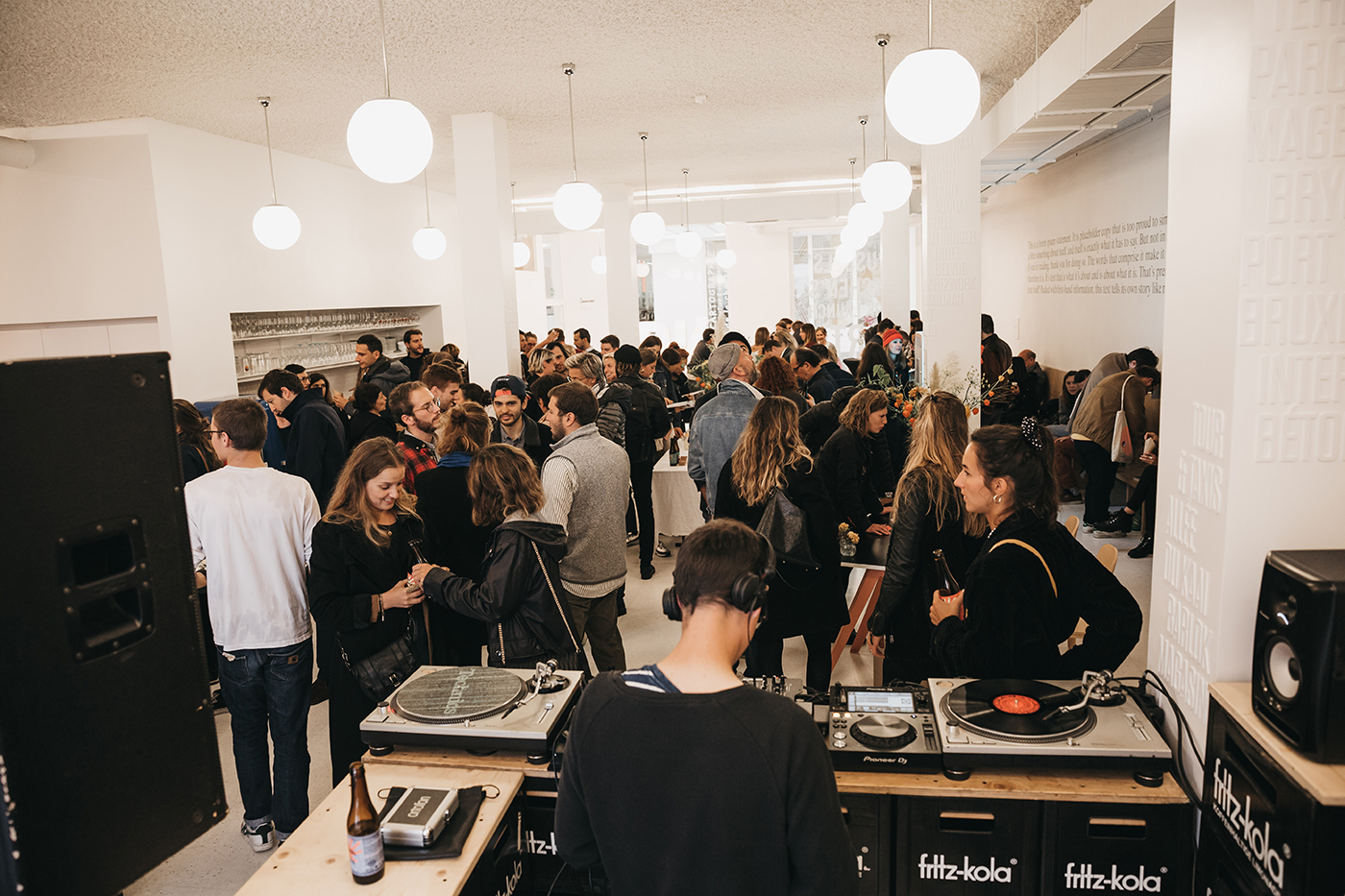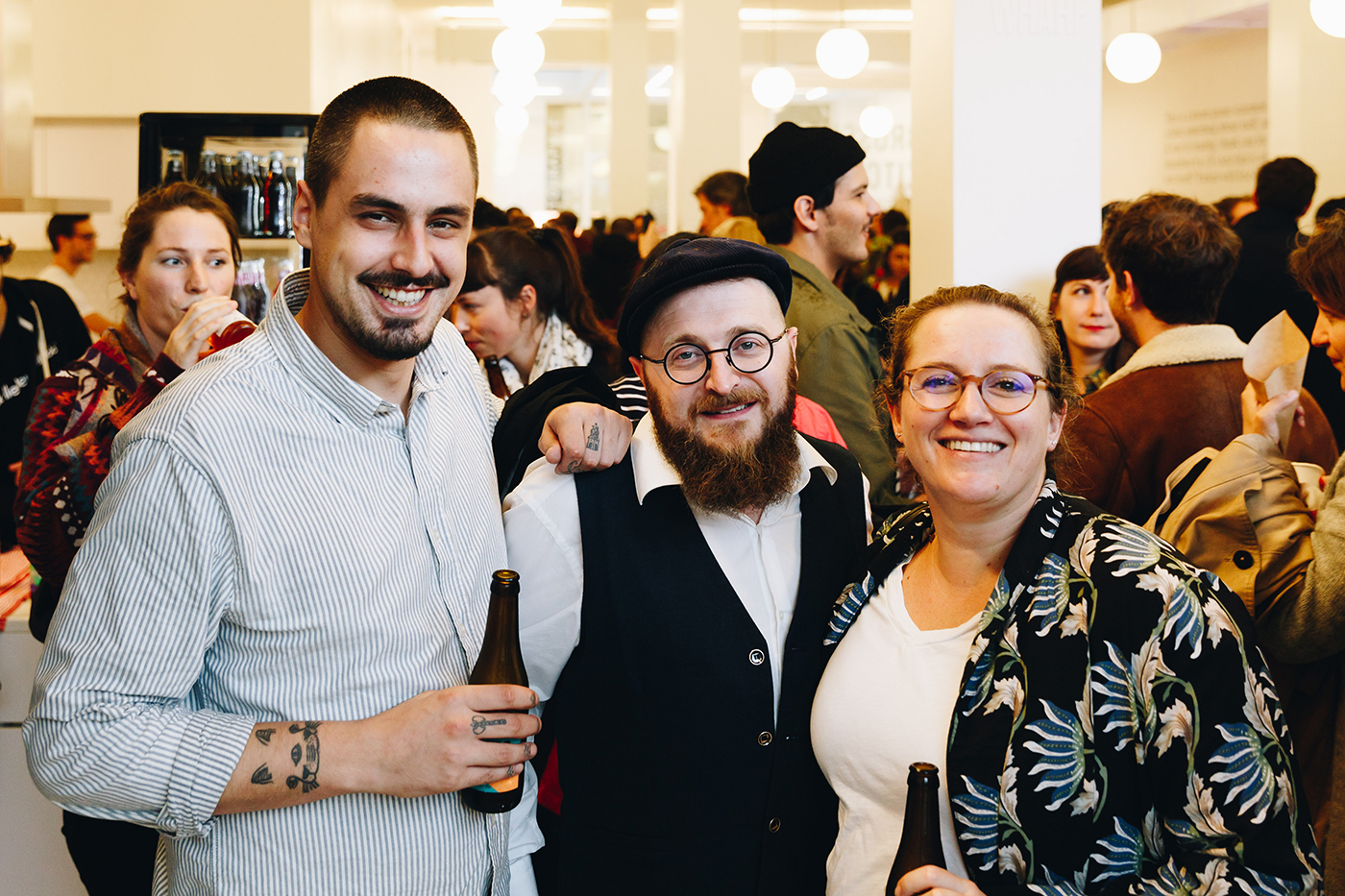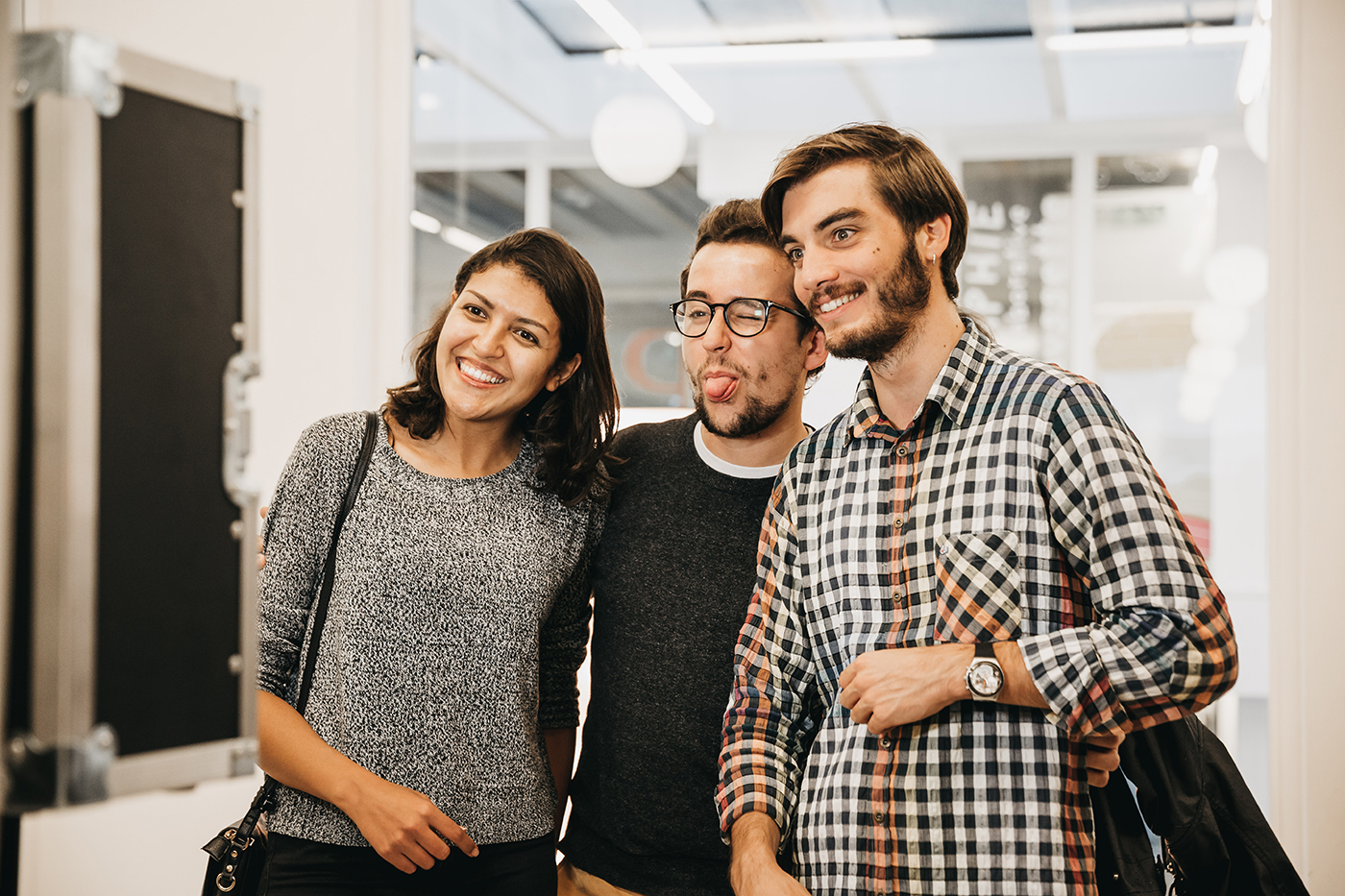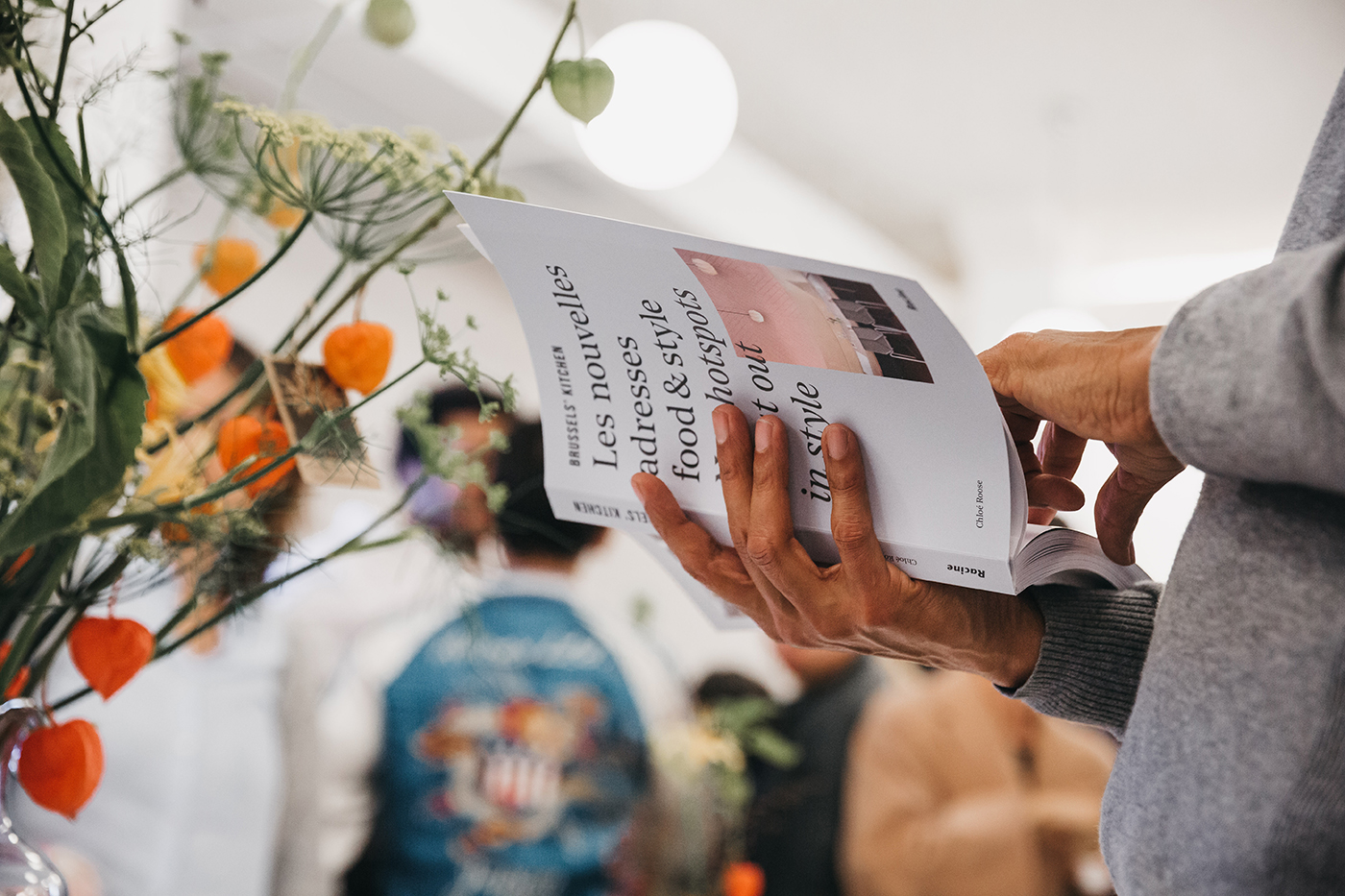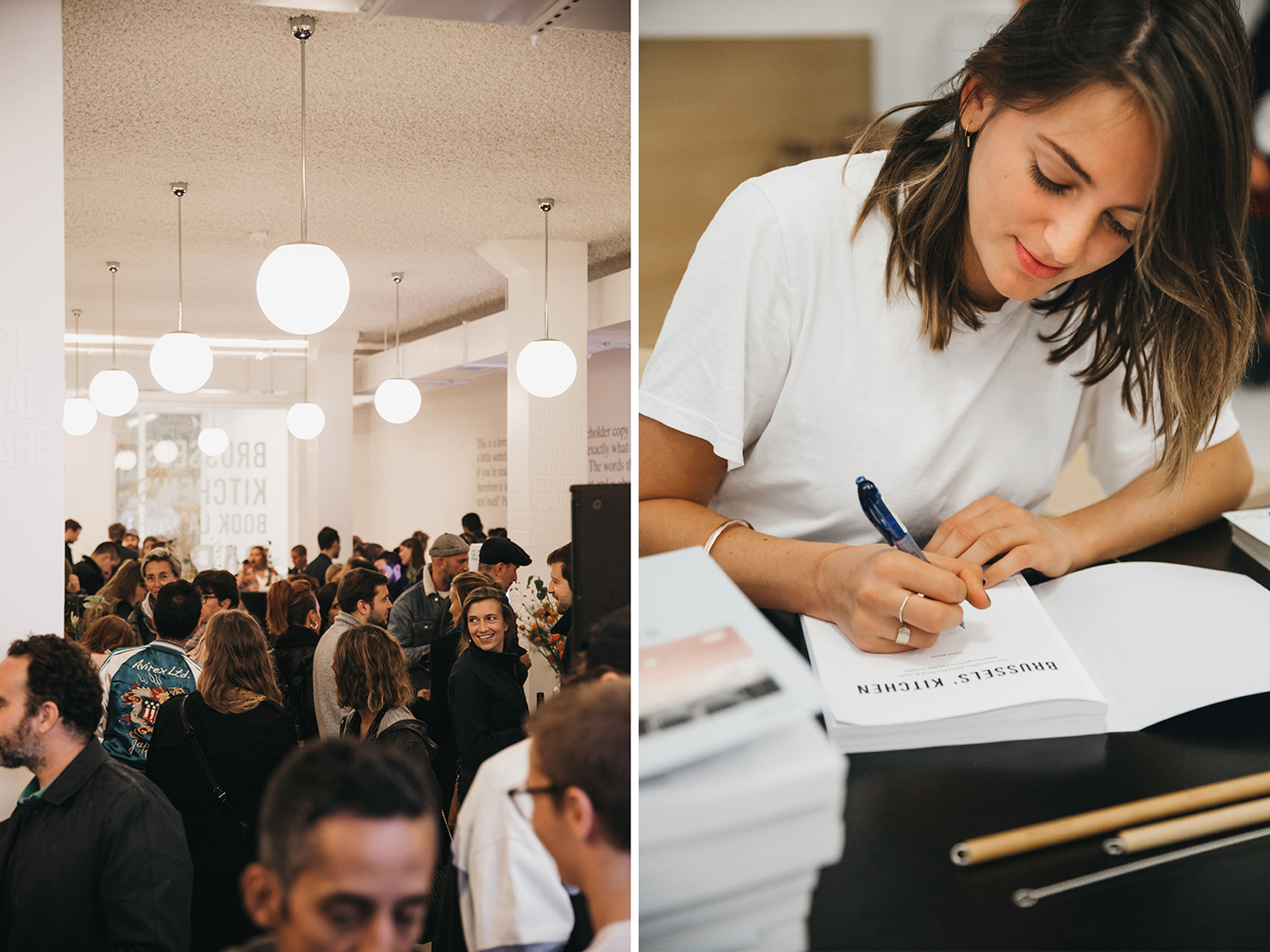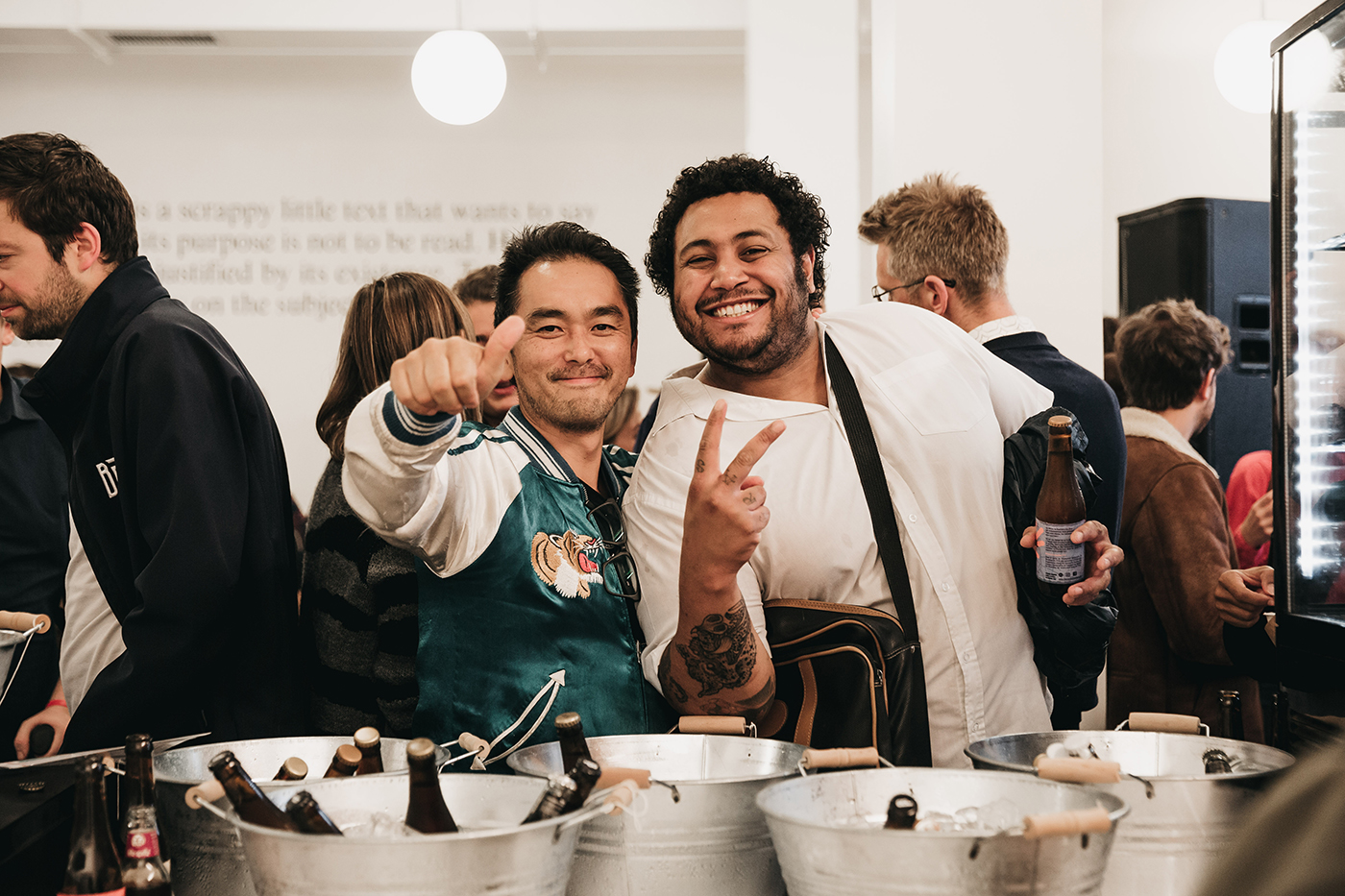 We also had the super famous beers from Brussels Beer Project, already a hit! We got to try their latest Juice Junkie, an "India Pale Ale", slightly less bitter than a classic IPA, and super fruity – or how to make beers in cans cool again.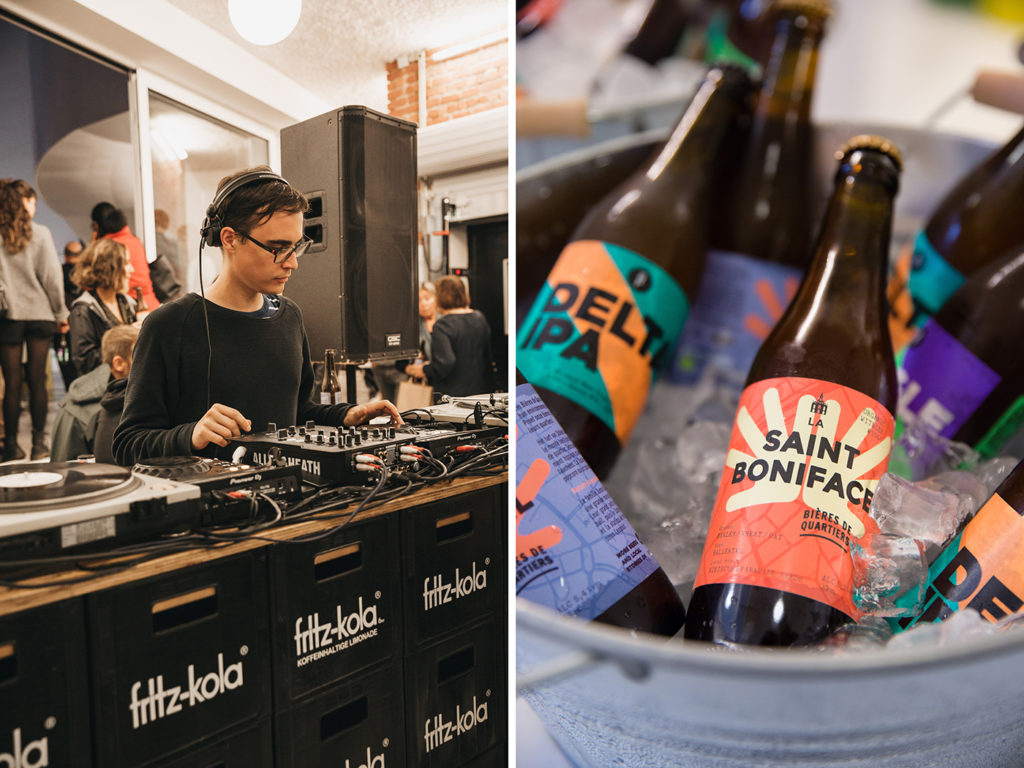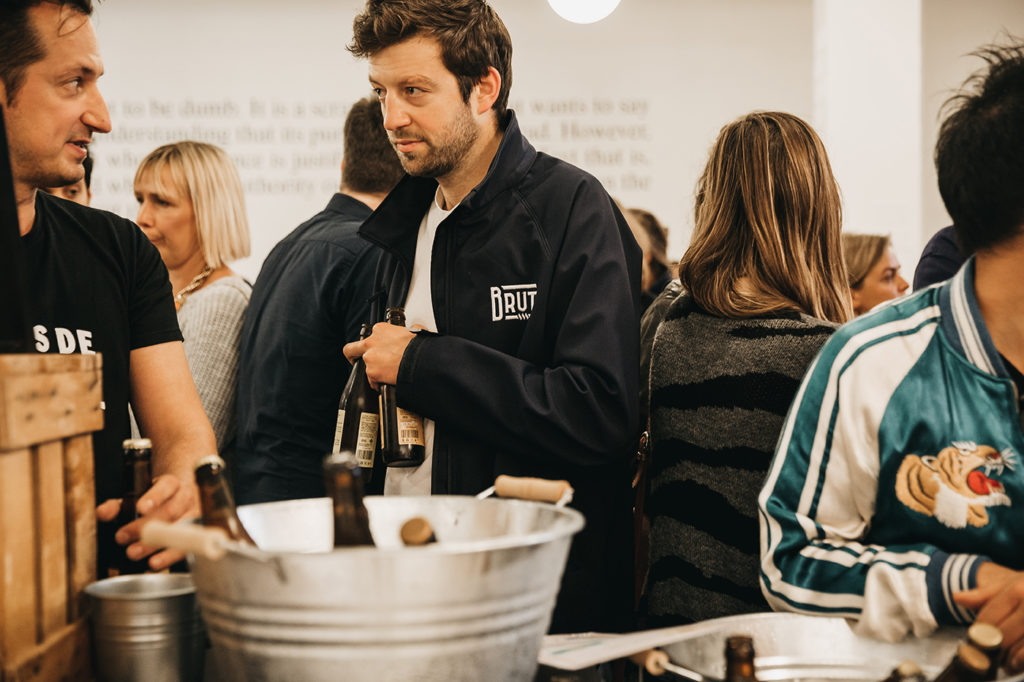 And of course it wouldn't have been a Brussels' Kitchen party without the Lovibond soft drinks – super original and all organic. Fritz Kola, Fritz Spritz, Club Mate, Vigo Kombucha, and their latest and not the least, their organic Majorette Cider. And then water of course, for survival, thanks to our long-term and loyal partner San Pellegrino.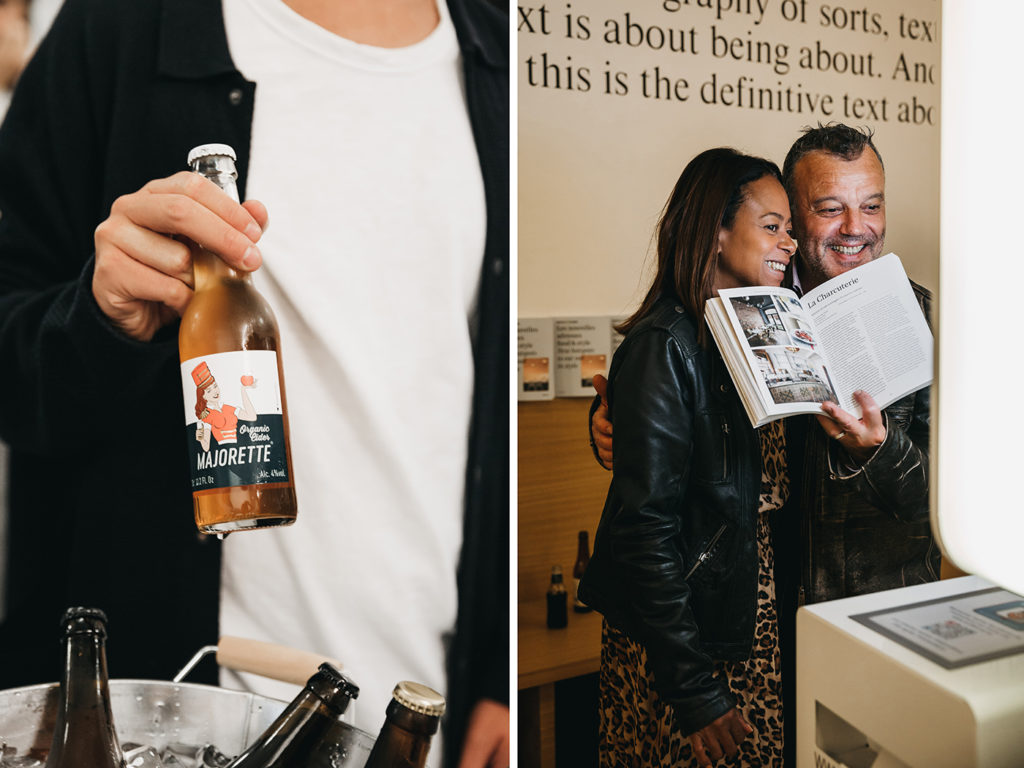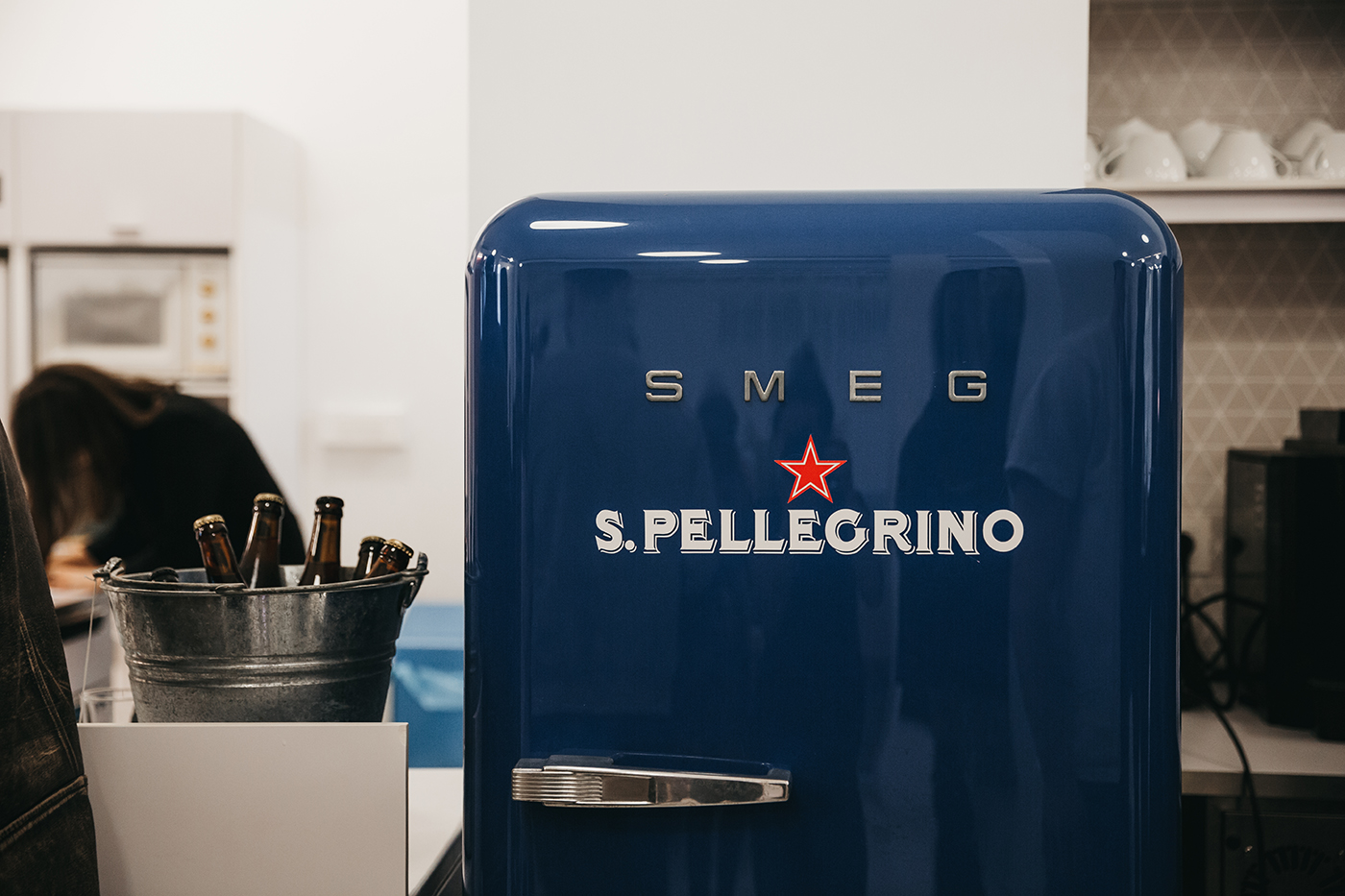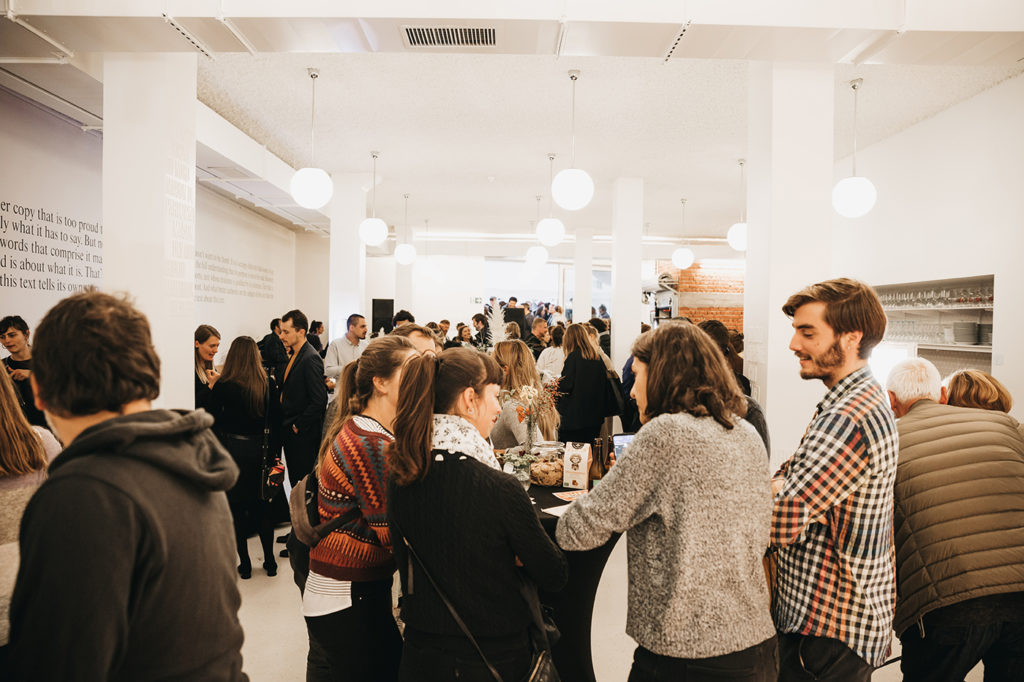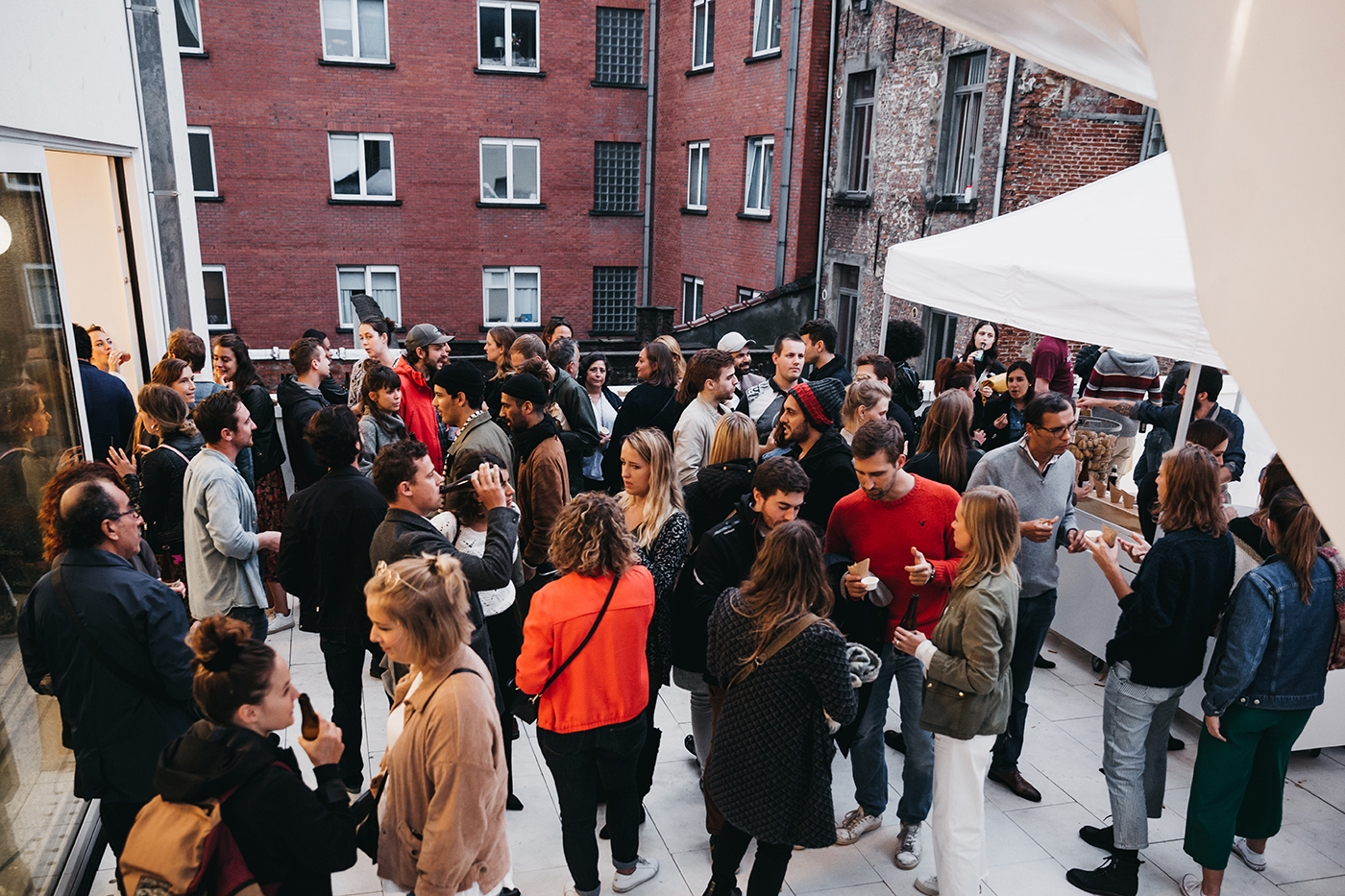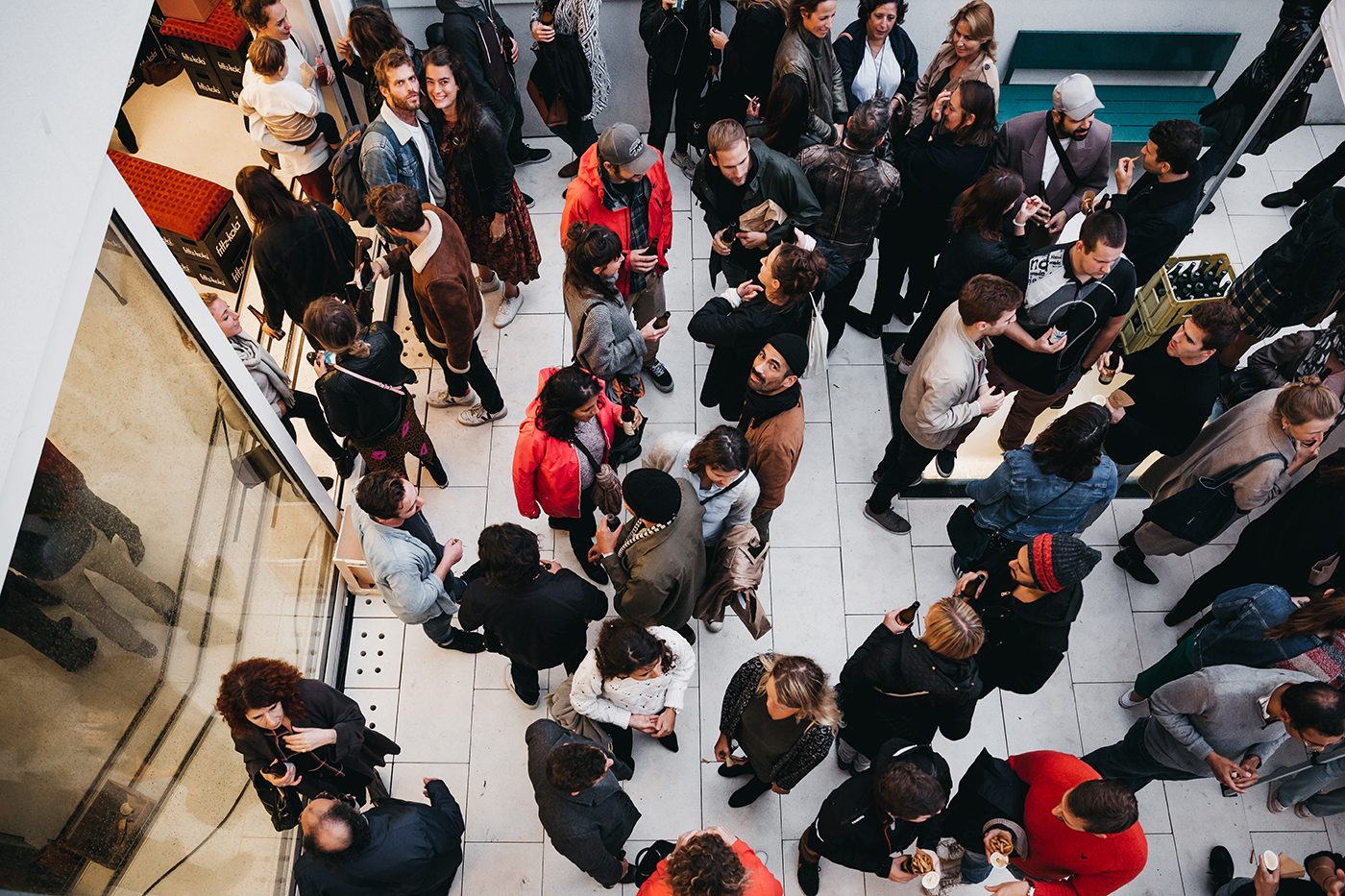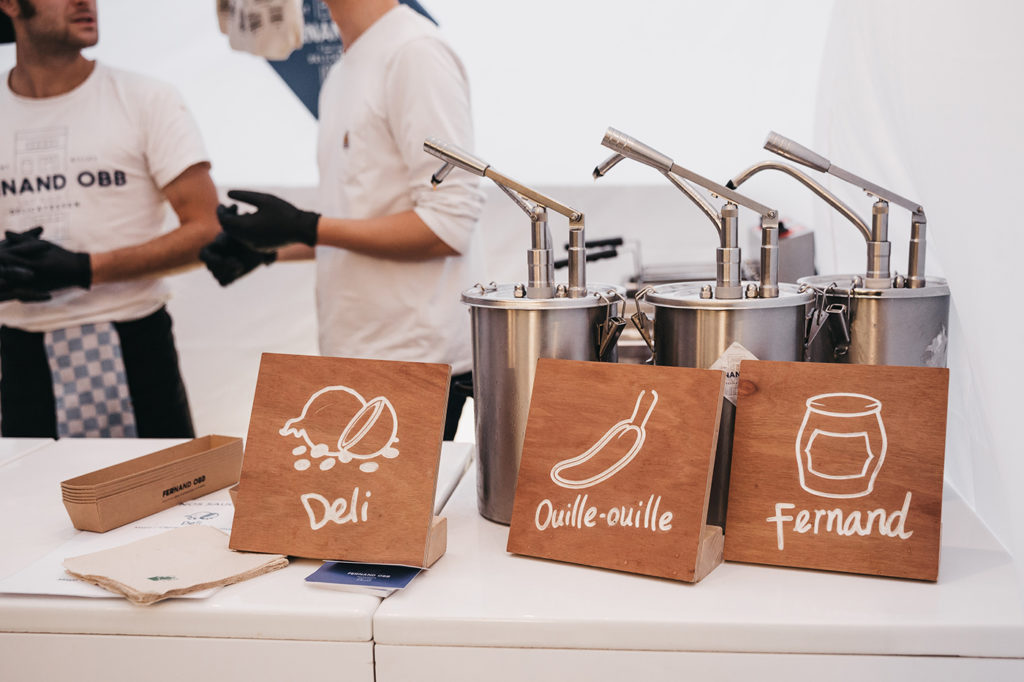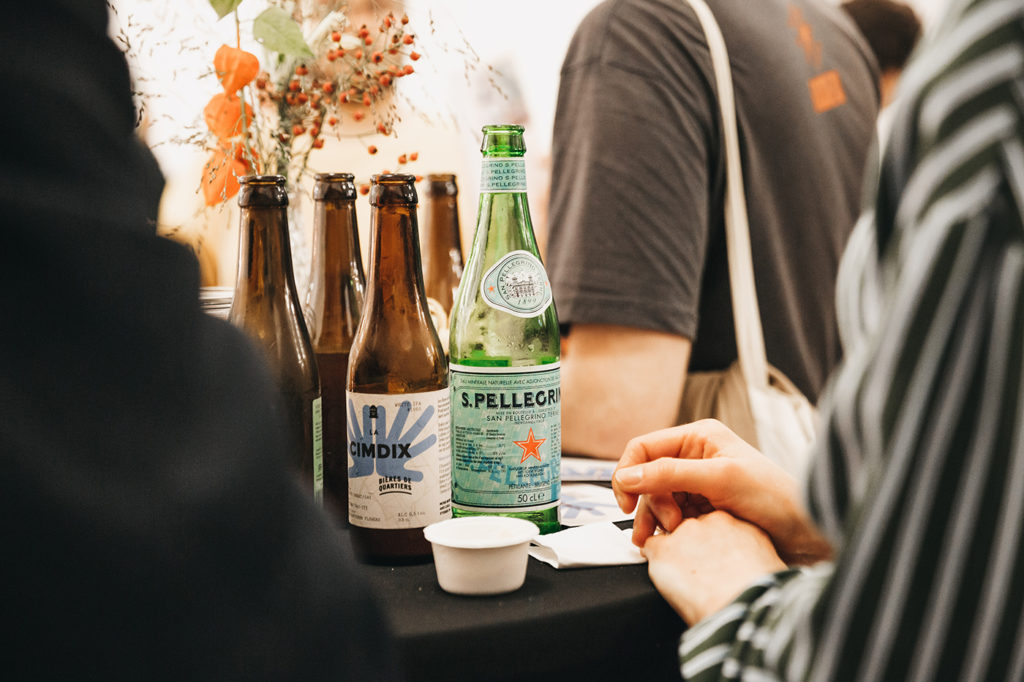 For a few months now, as you might have noticed, Brussels' Kitchen has become ambassador to Supermiro, the super-cool new app allowing you to find the best events near you – better than facebook. A cool start up and an even cooler team, in which we strongly believe. They started in Brussels a few months ago and they're growing super fast. For the party, they had made beautiful laser-cut bookmarks, which we distributed along with the books. We hope you liked them as much as we did!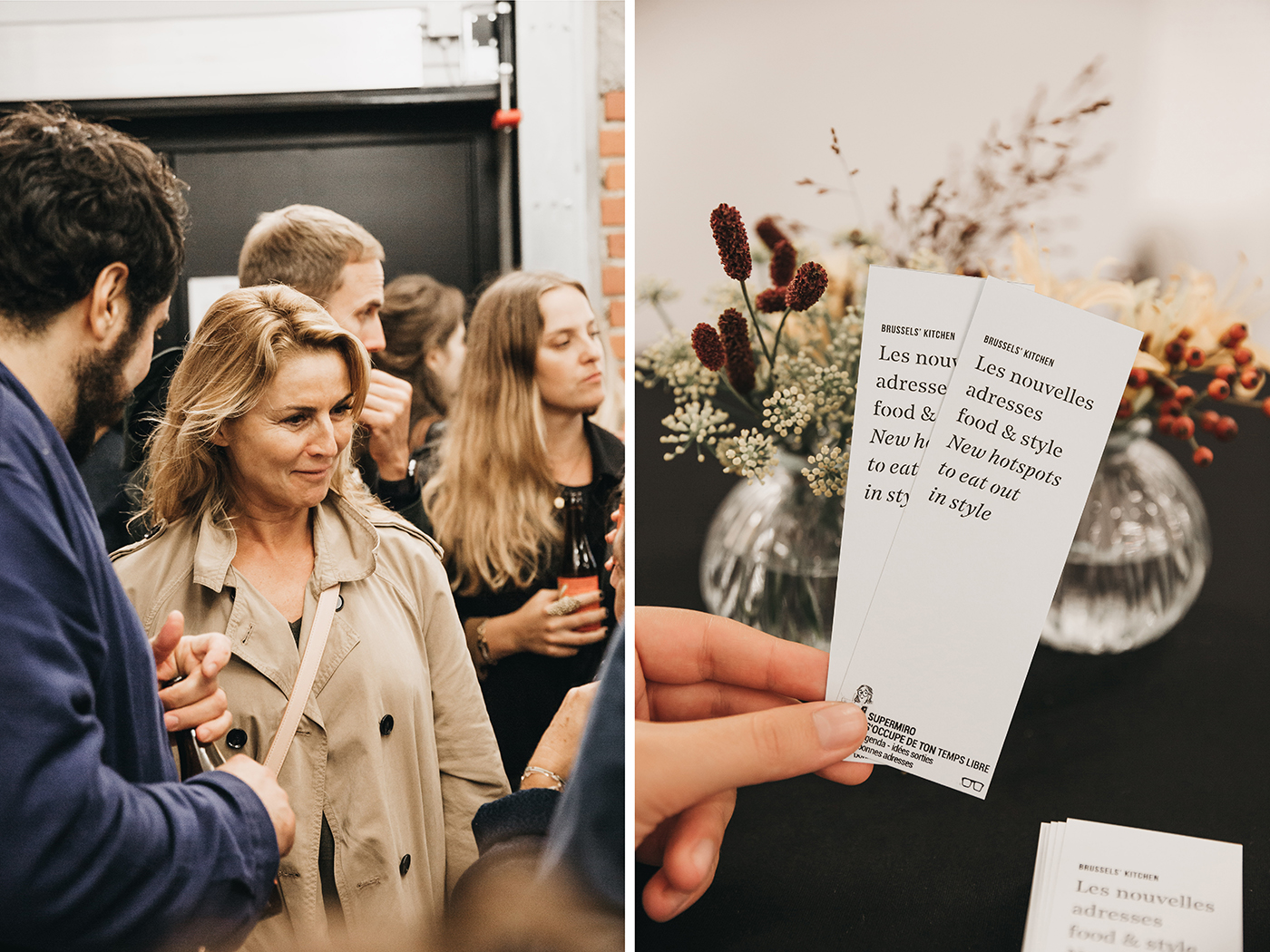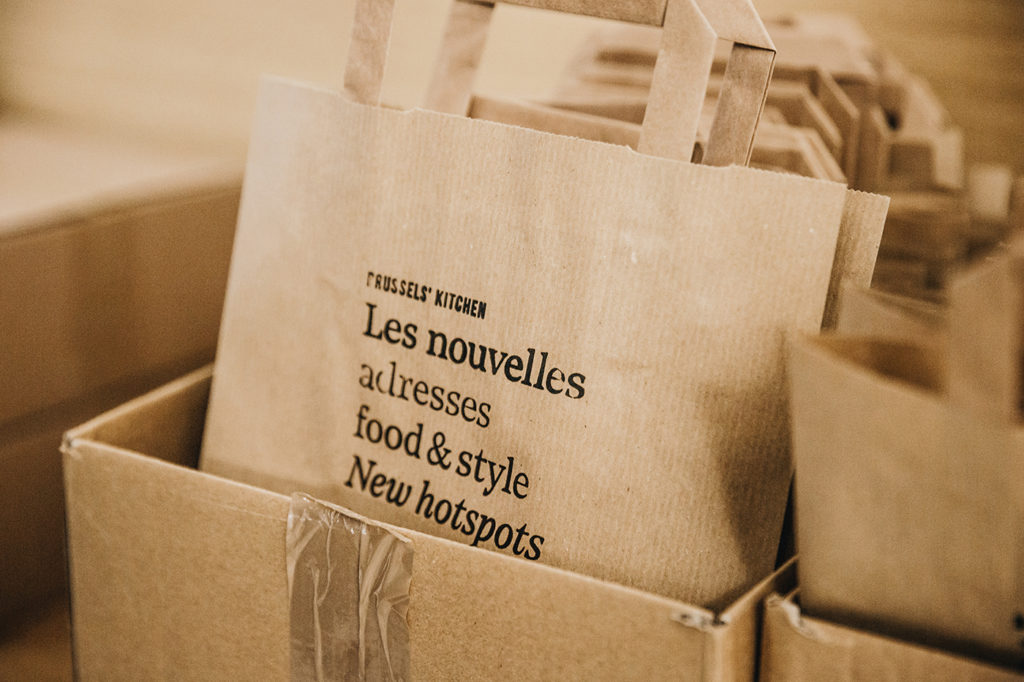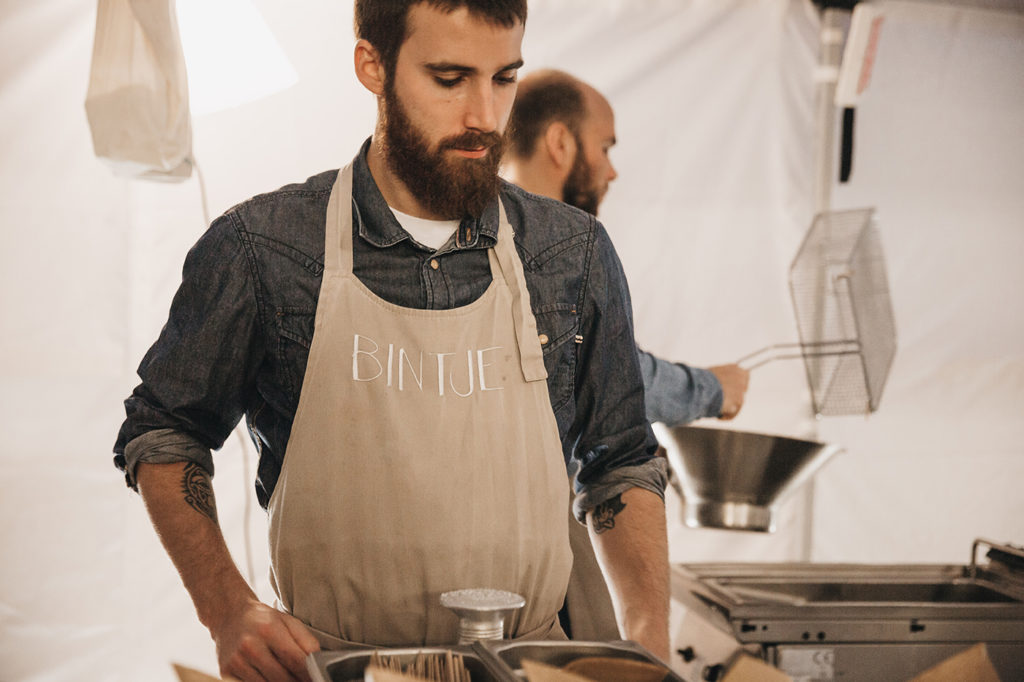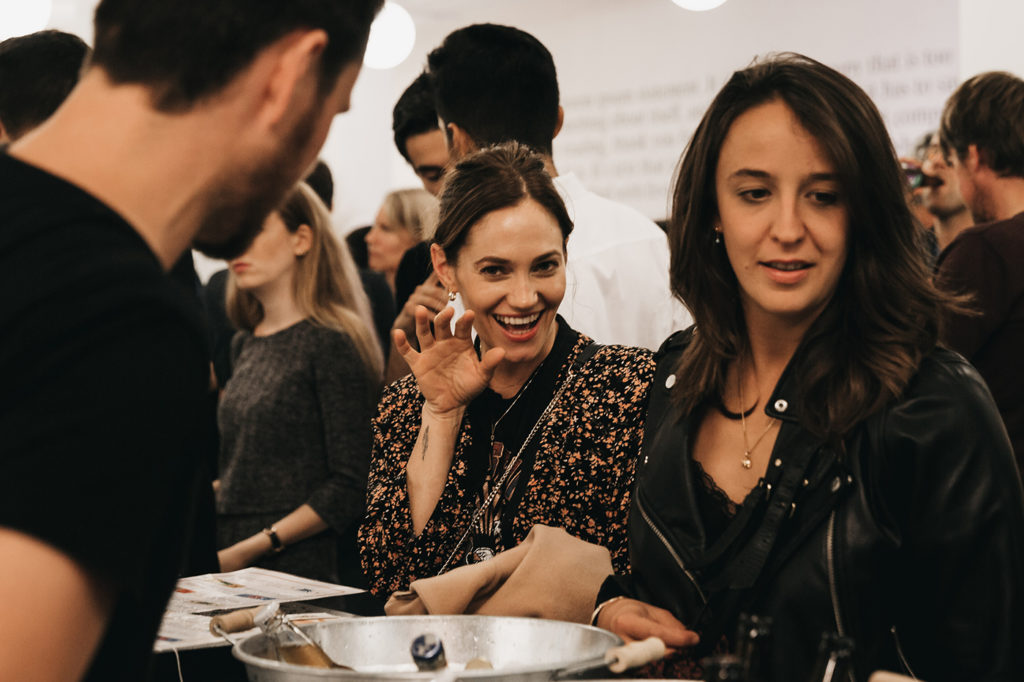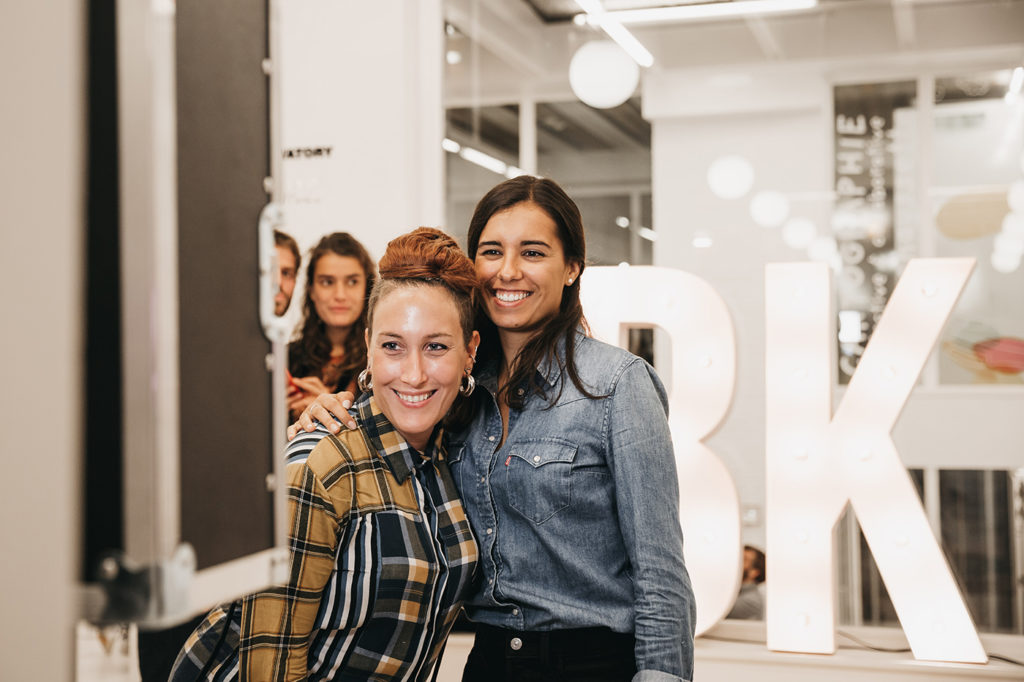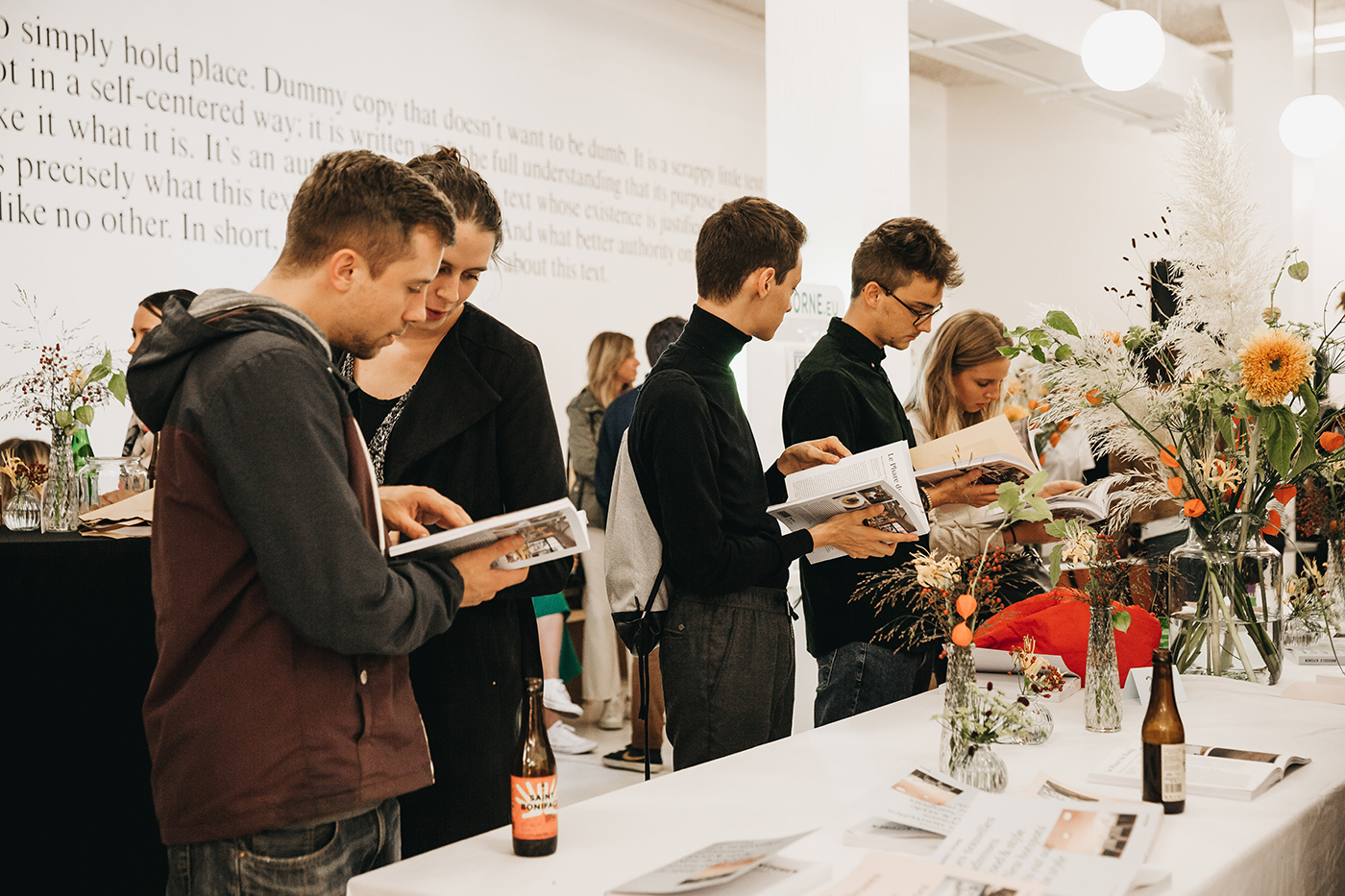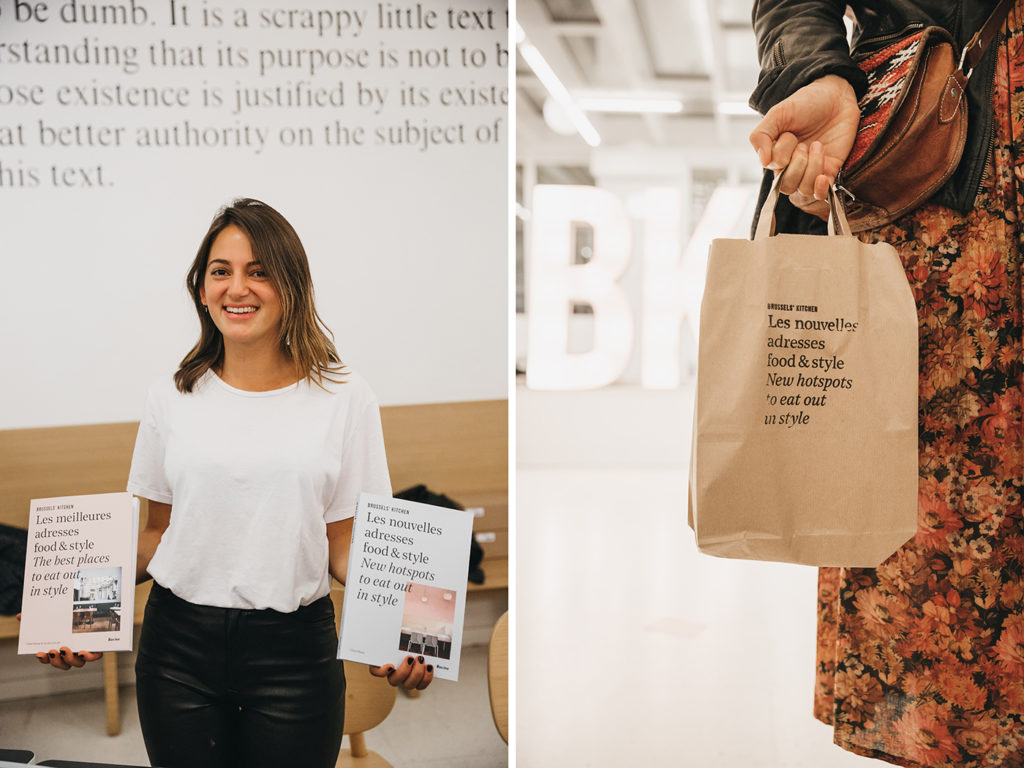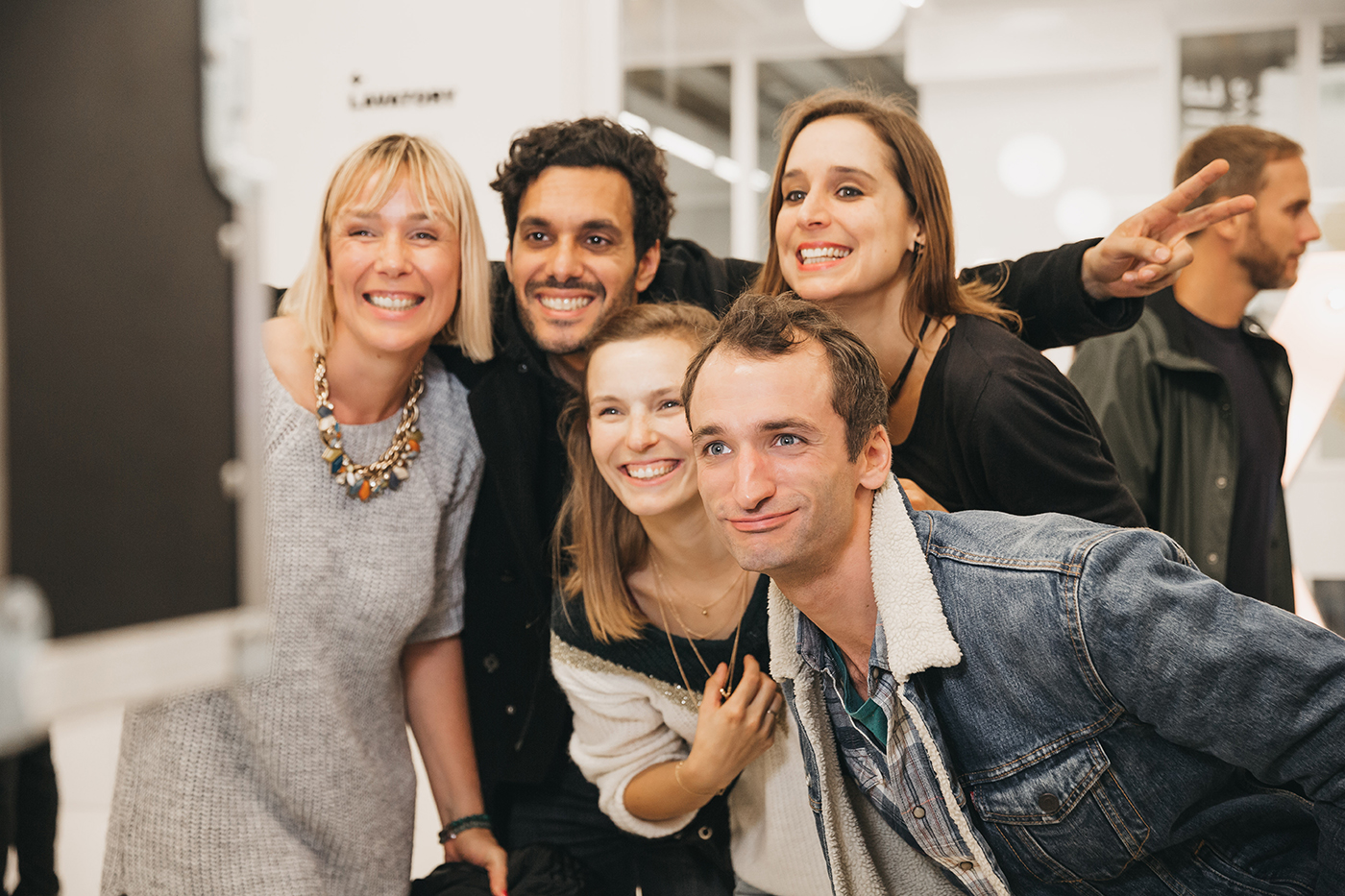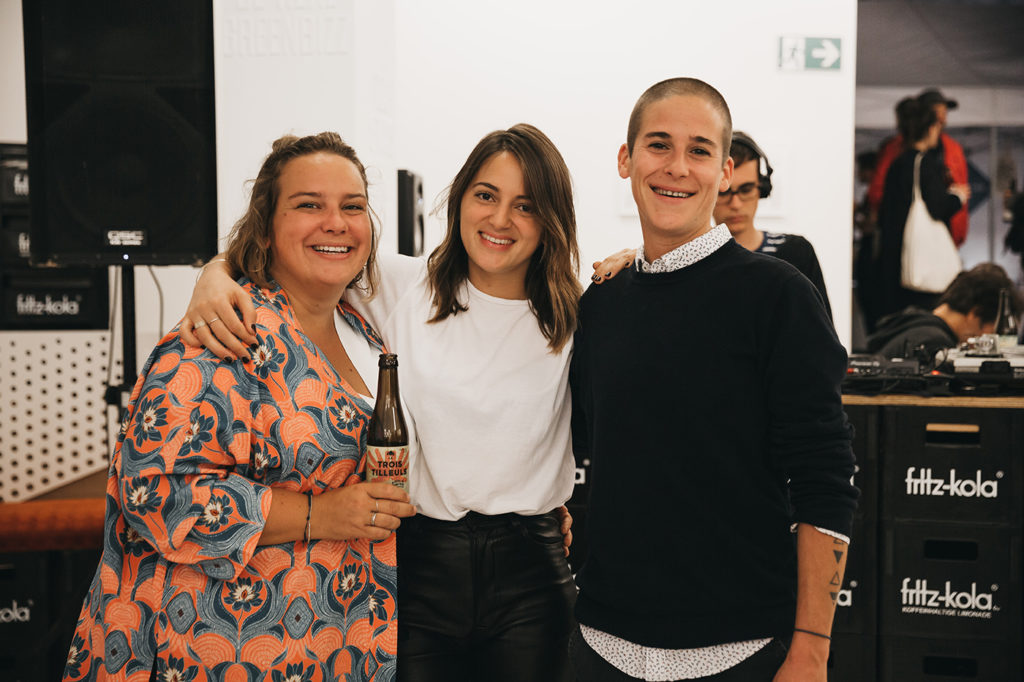 We had the chance to decorate the room with the splendid flowers from Ben Van Hoo, my favorite florist of all times, where I've been buying flower bouquets for my own home at the Flagey weekend market for a couple of years now, and also where I get the beautiful flowers for my « Viens chez moi, j'invite un chef » dinners. His style is pretty much unique, and all of his flowers are seasonal, local and organic. His talent and creativity do the rest. The bouquets are wild and simply gorgeous. He is also one of the 6 persons who I've had the chance to interview in this second book.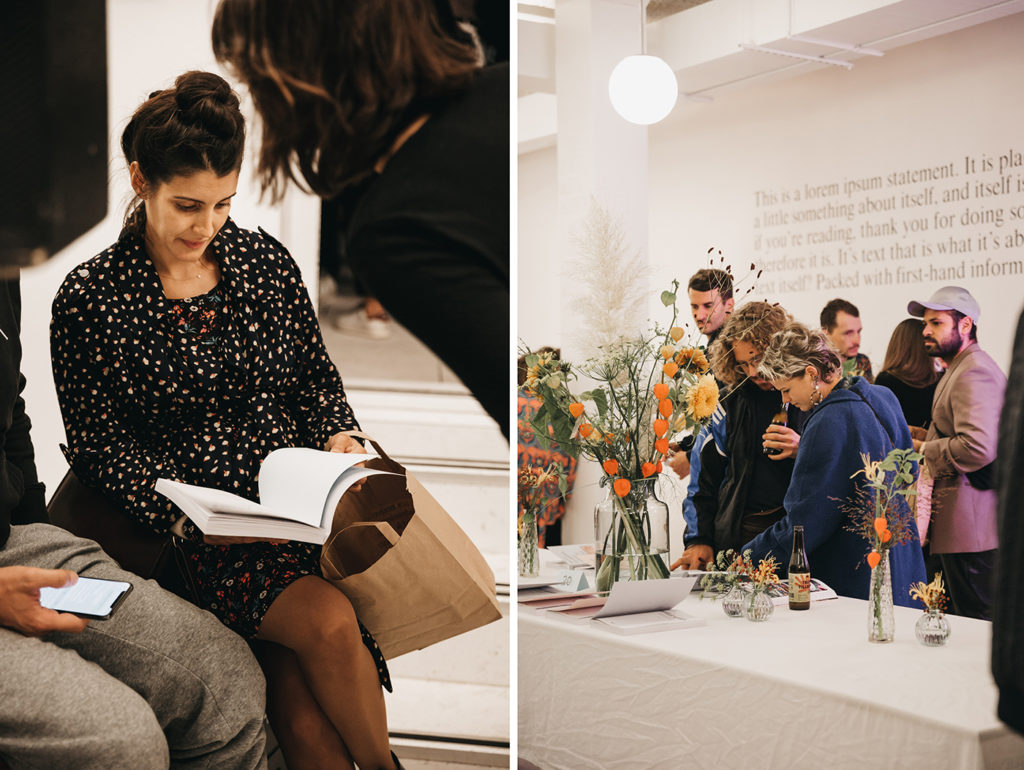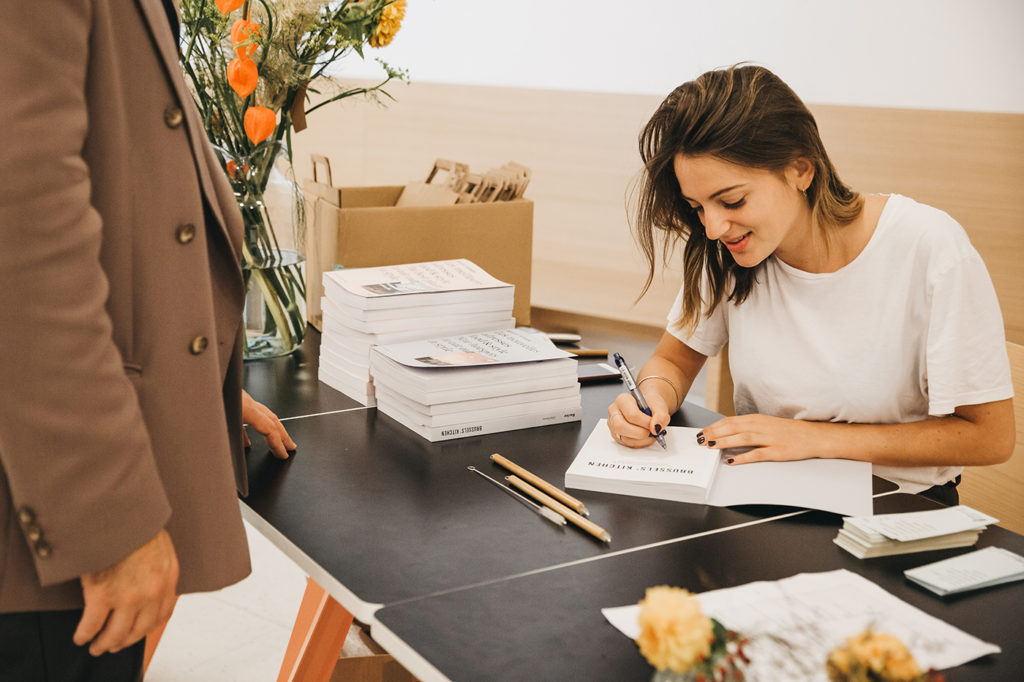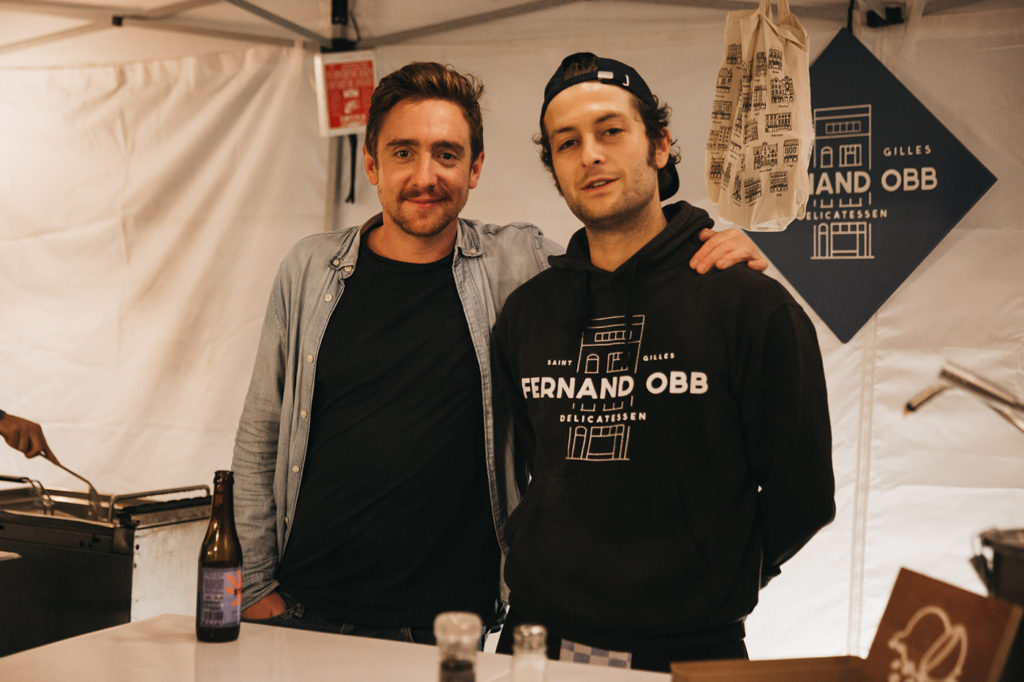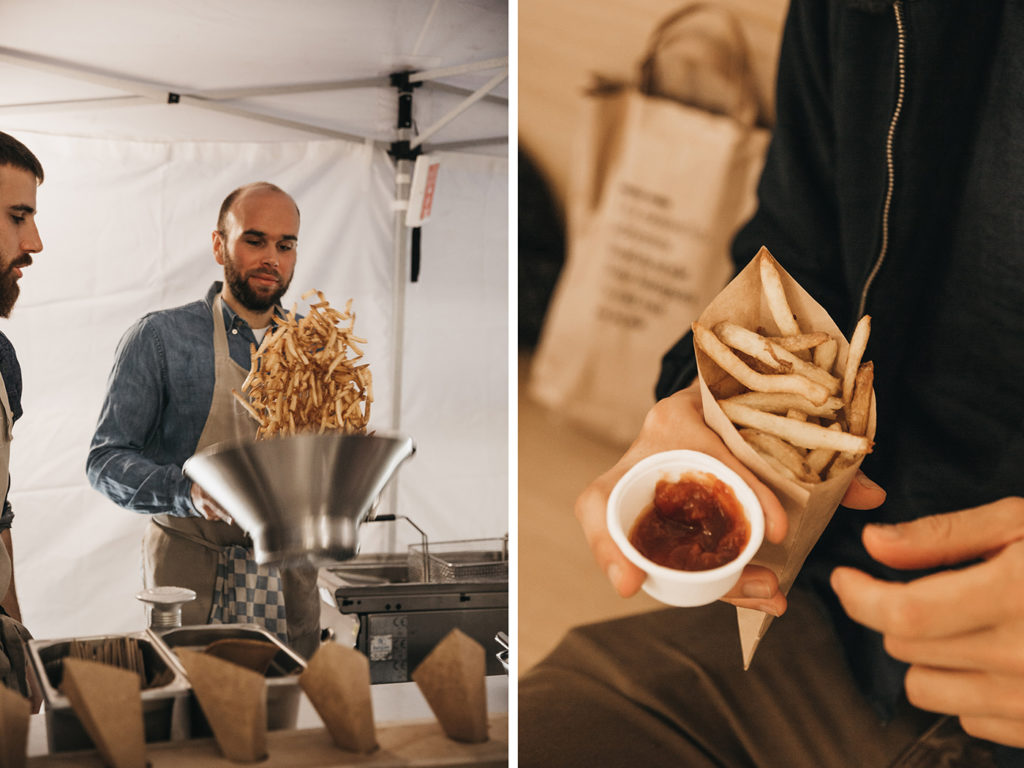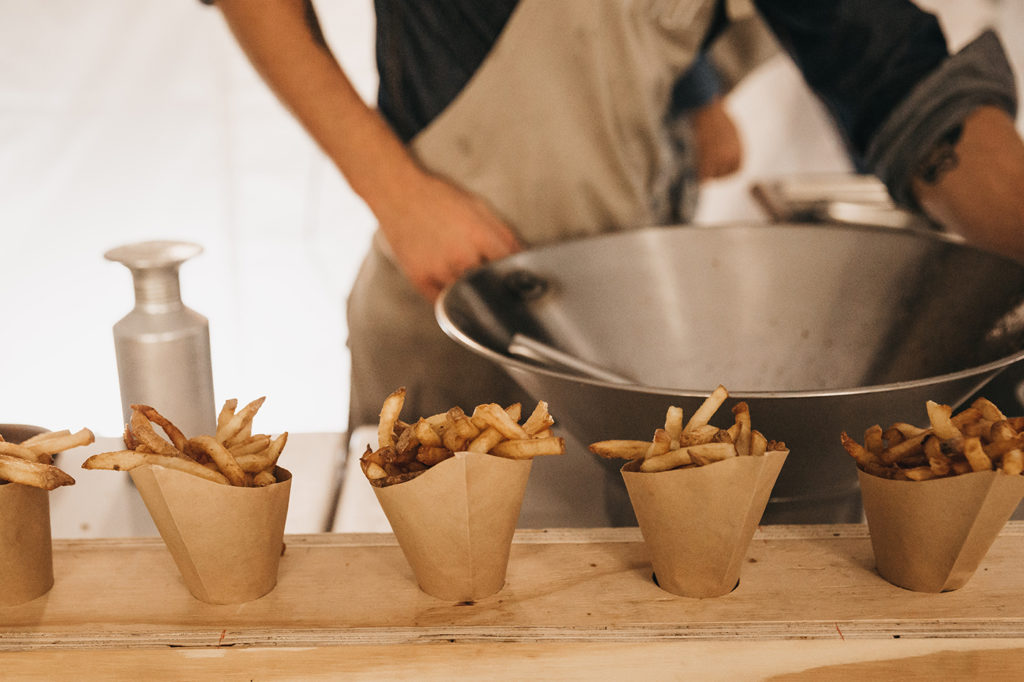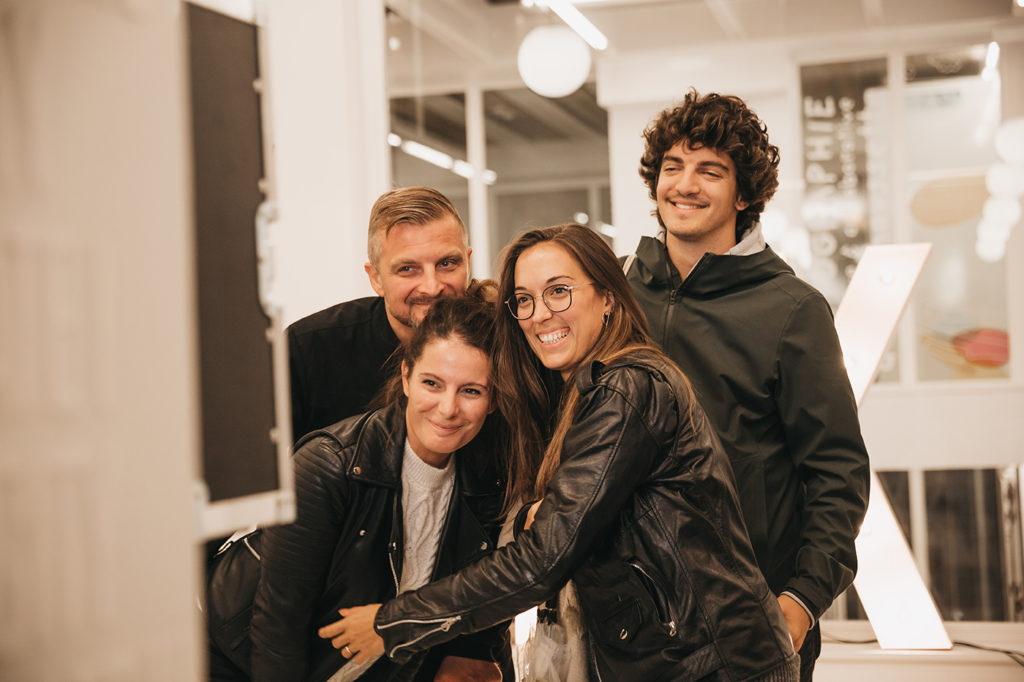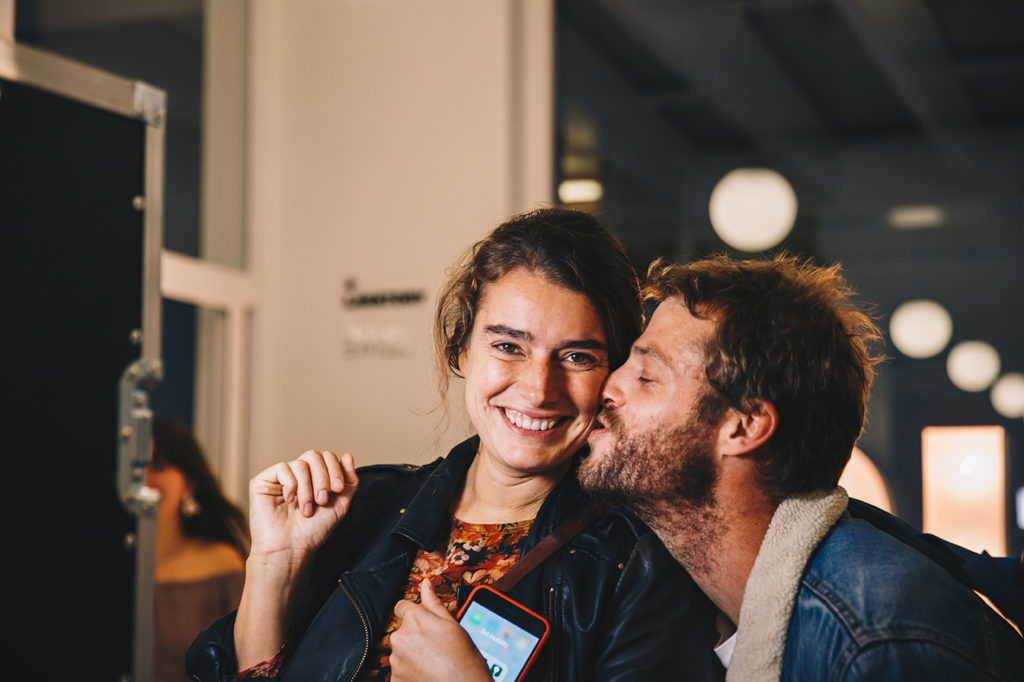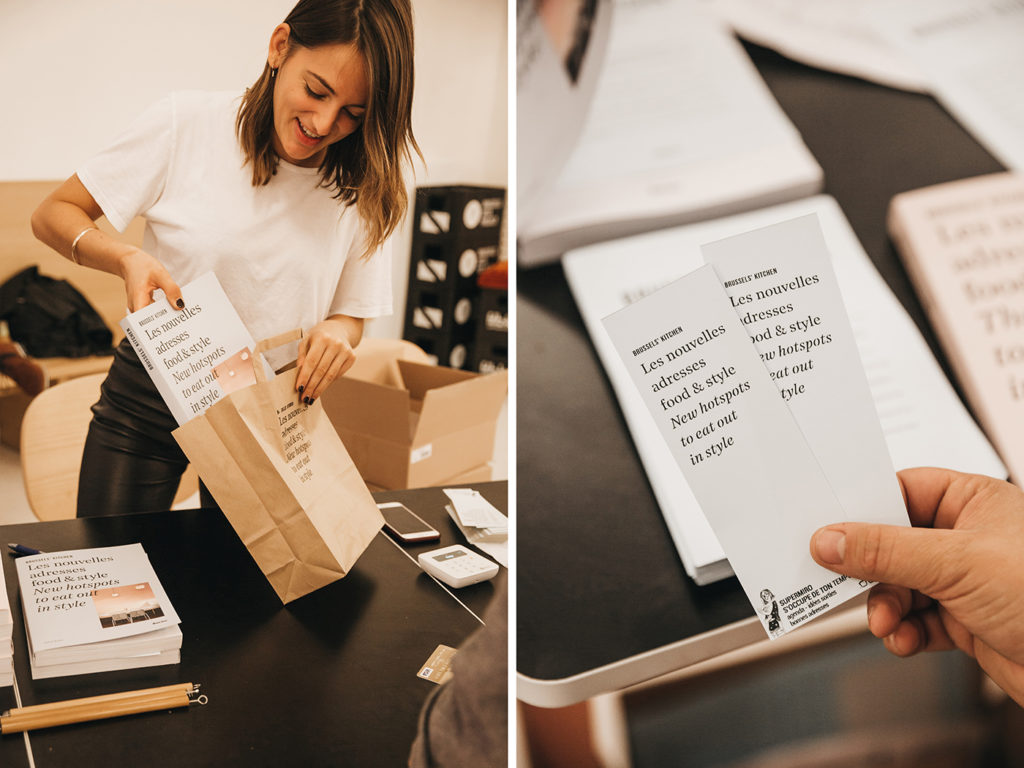 Decoration wise – or more graphic design wise – it was already our second partnership with Claudia, a talented graphic designer and illustrator based in Brussels, specialized in lettering. She has a thing for doing blackboards, menus or even windows. She is super detailed and extremely talented and I can say with eyes closed that I recommend her work to anybody. Thanks again Clo.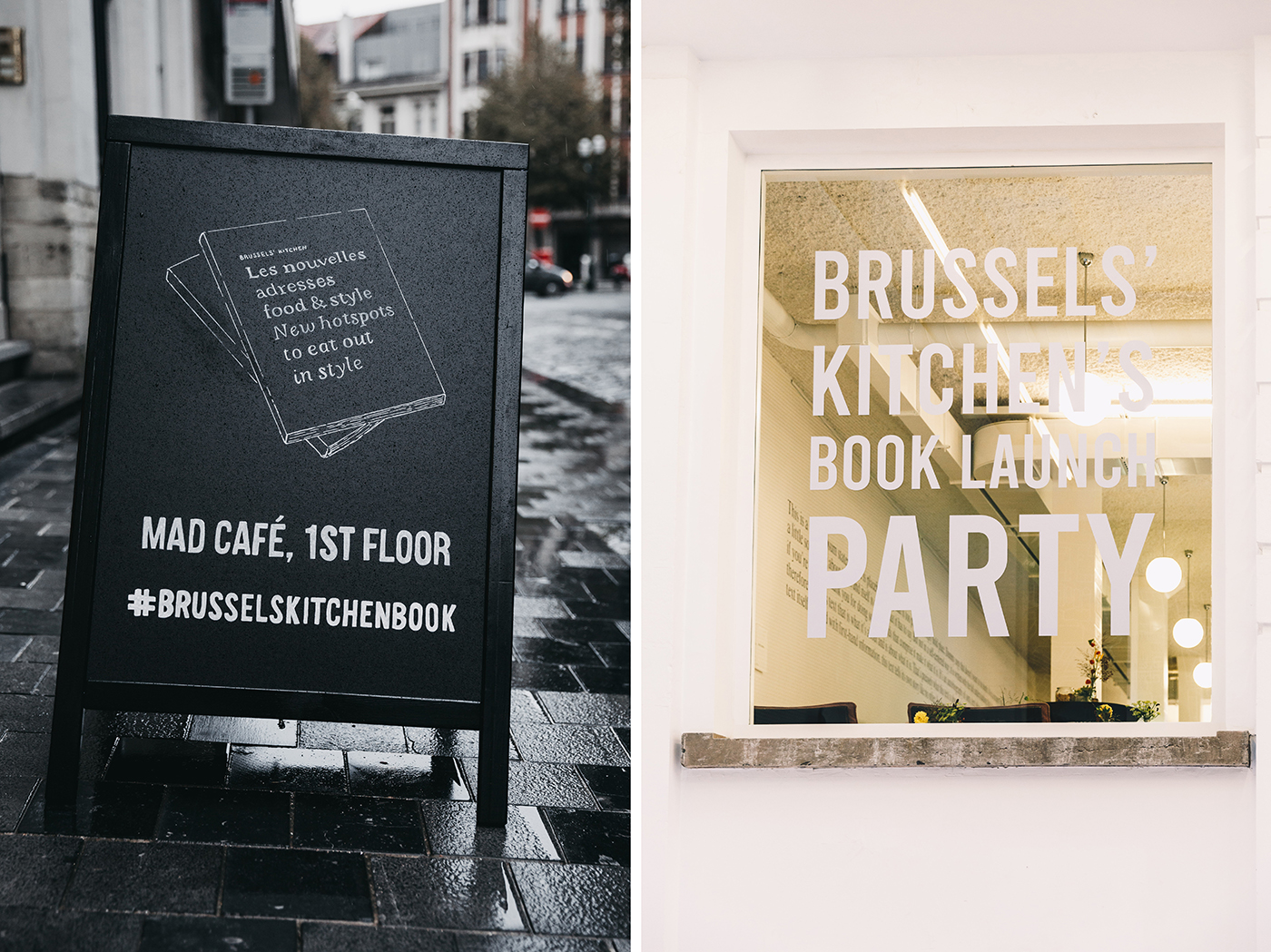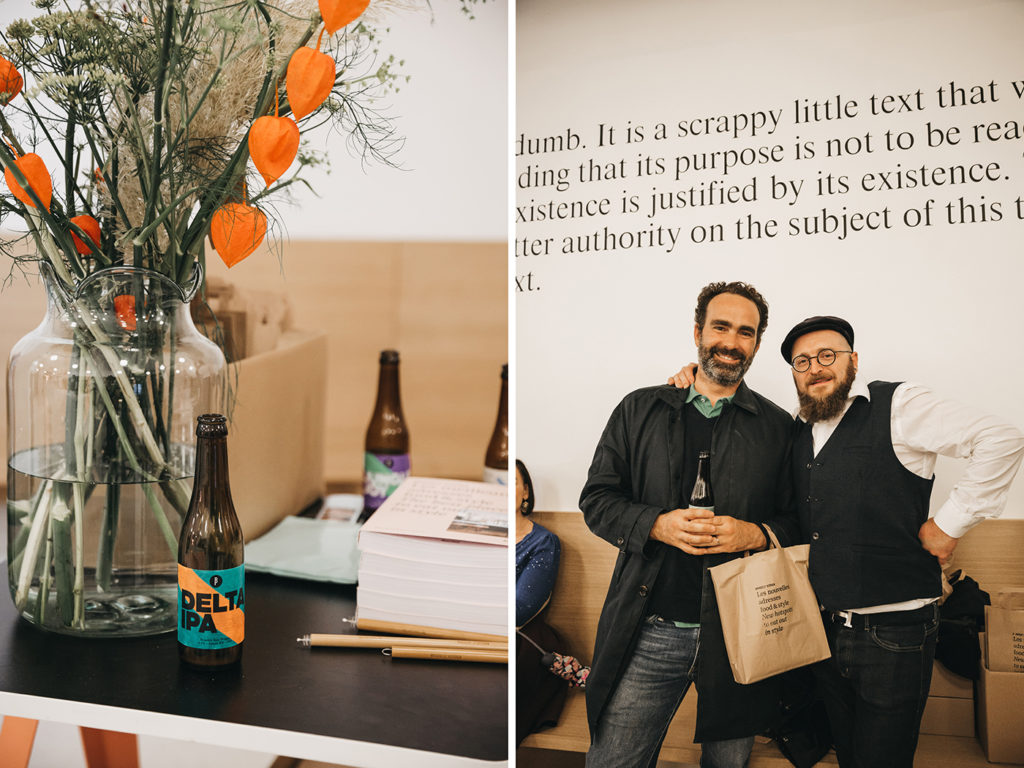 So Straw, a Belgian company supplying reusable straws in both stainless steal and bamboo – a must-have if you're in the restaurant business -, had special bamboo straws made for Brussels' Kitchen for this special occasion. One of the small gifts in your paper bags that we hope you loved!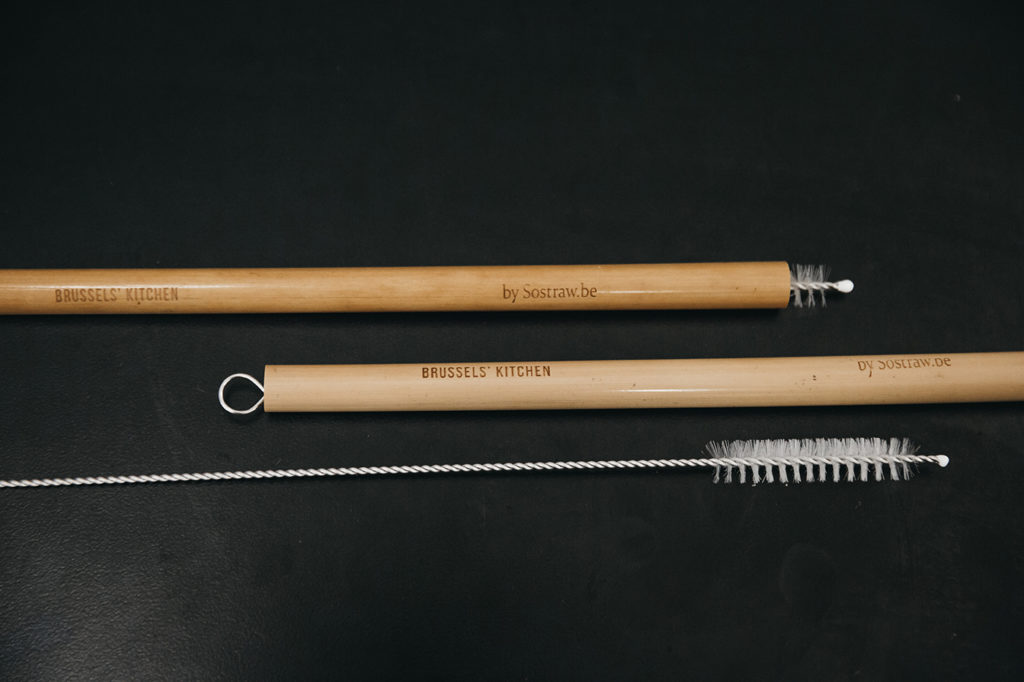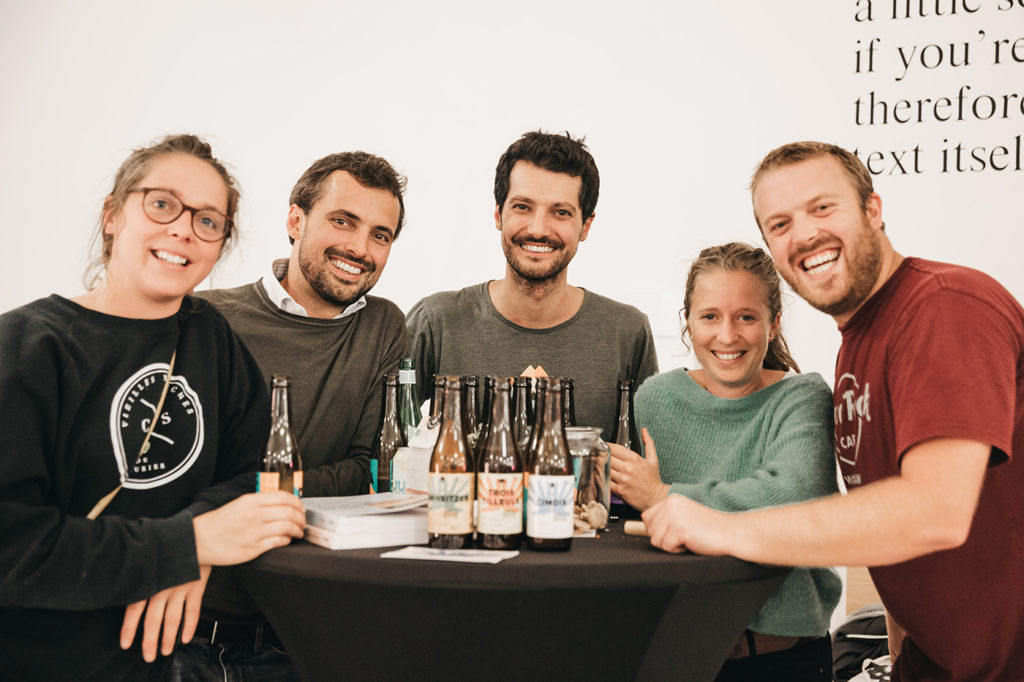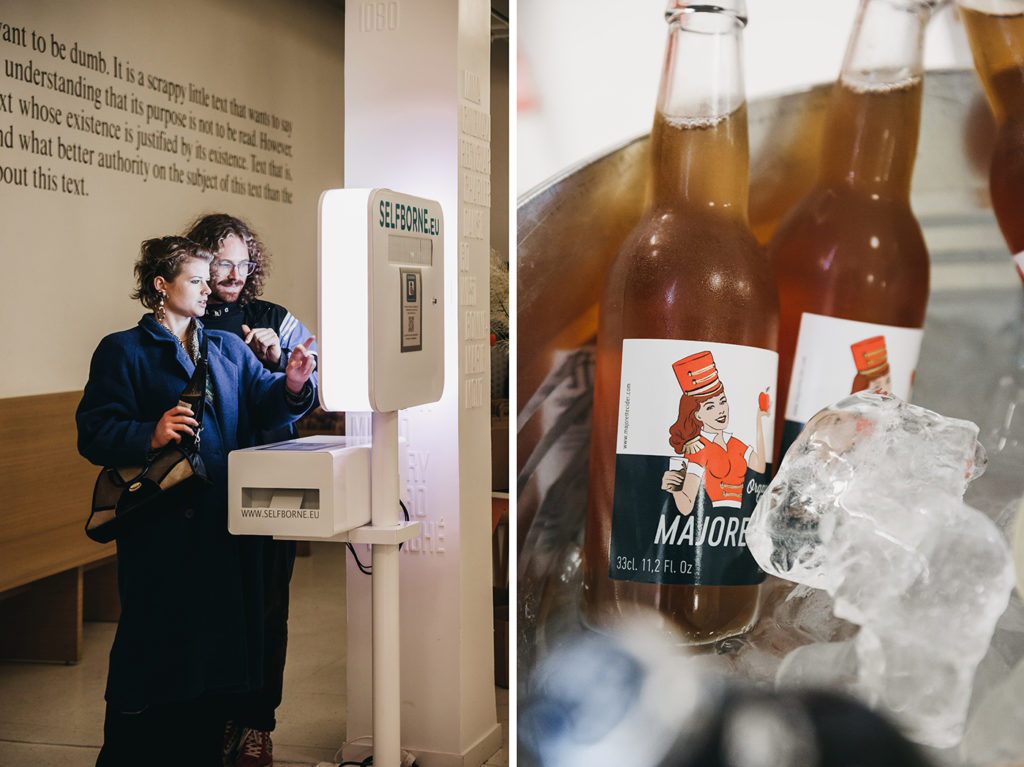 And of course all along the evening, guests got to take millions of selfies thanks to the super cool SelfBorne photobox, and the fun BeBooth box, also making small animated films. It was definitely a blast to get to have both boxes to try during the same evening!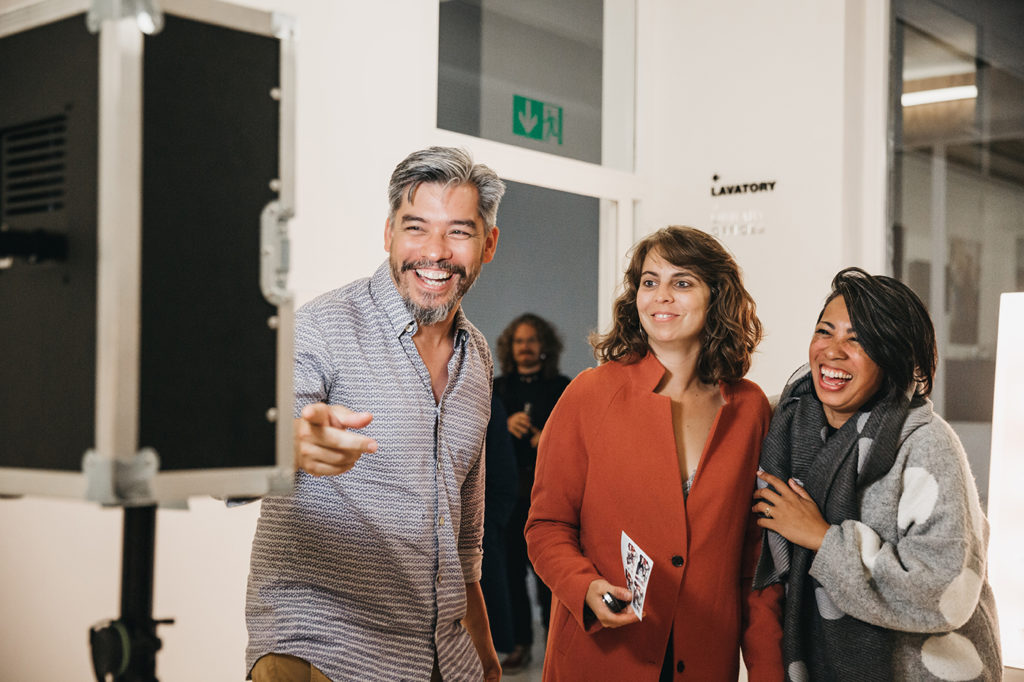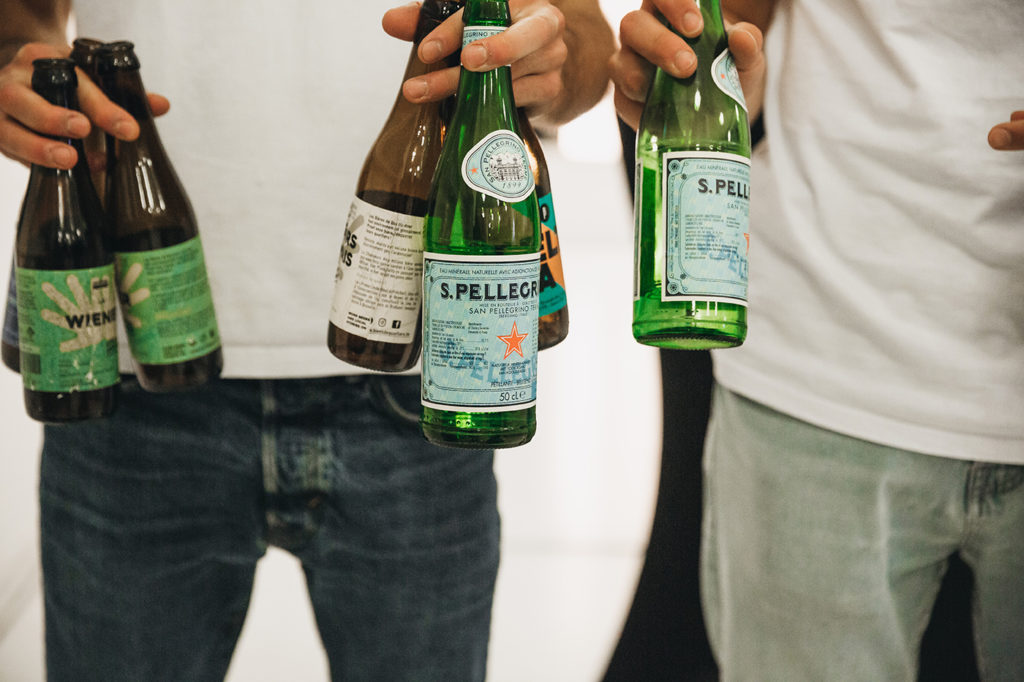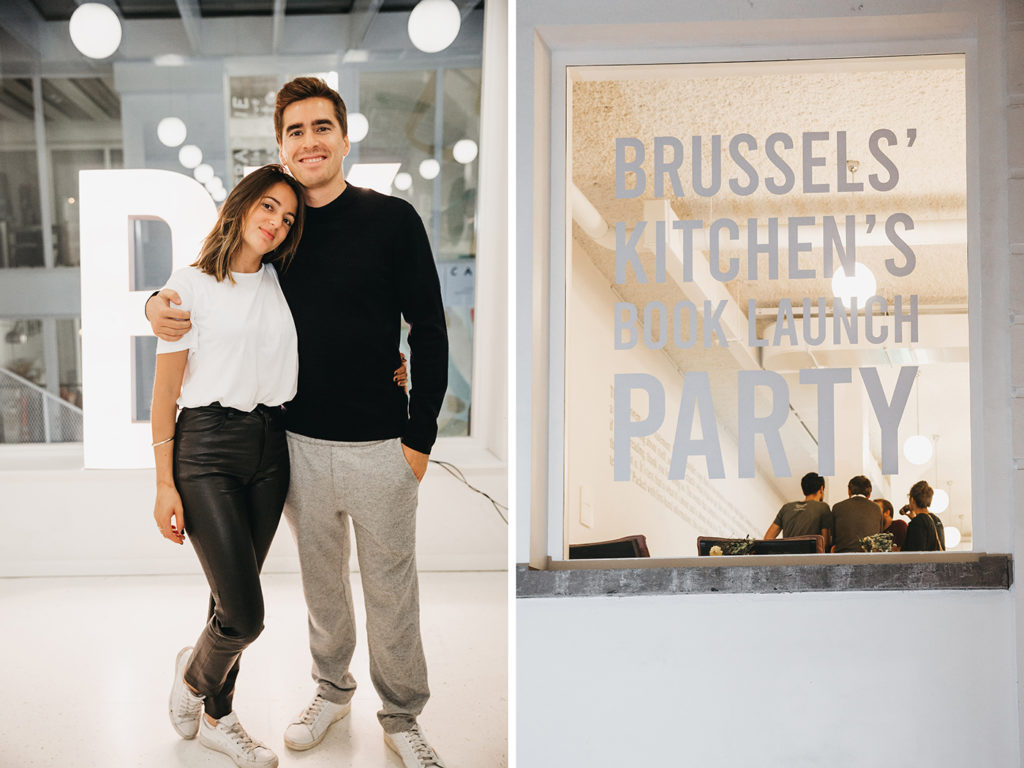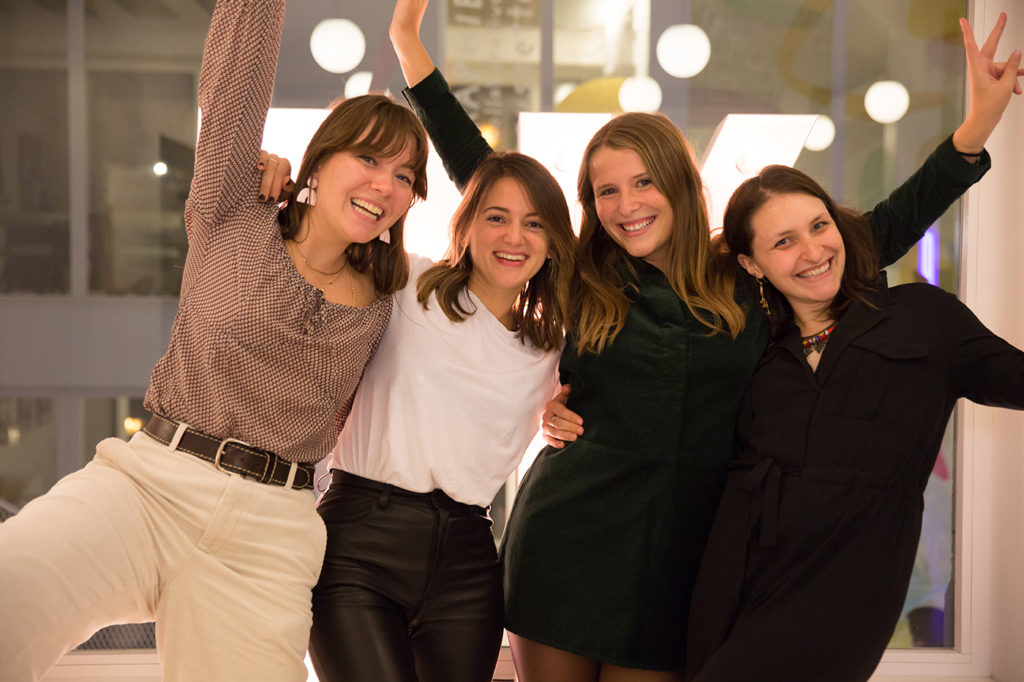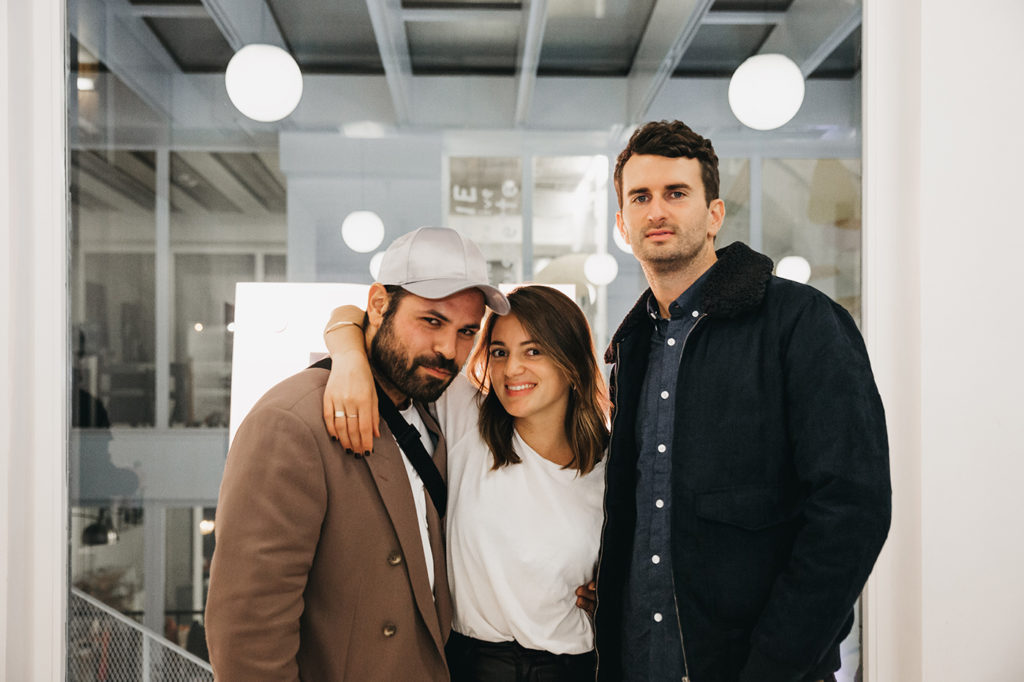 Again a huge THANK YOU to all our fantastic partners, making our events and our craziest ideas possible. We truly hope you had as much fun as we did! And if you couldn't be with us on that night, both books are of course available online for delivery right here.
And last but not least, a huge THANK YOU to my Brussels' Kitchen team, whose help had been precious, both when writing the book and organizing this book launch. Naomi, Audrey, Juliette, I am so grateful for the three of you.
See you super soon around here for more hotspots from Brussels,
Chloé