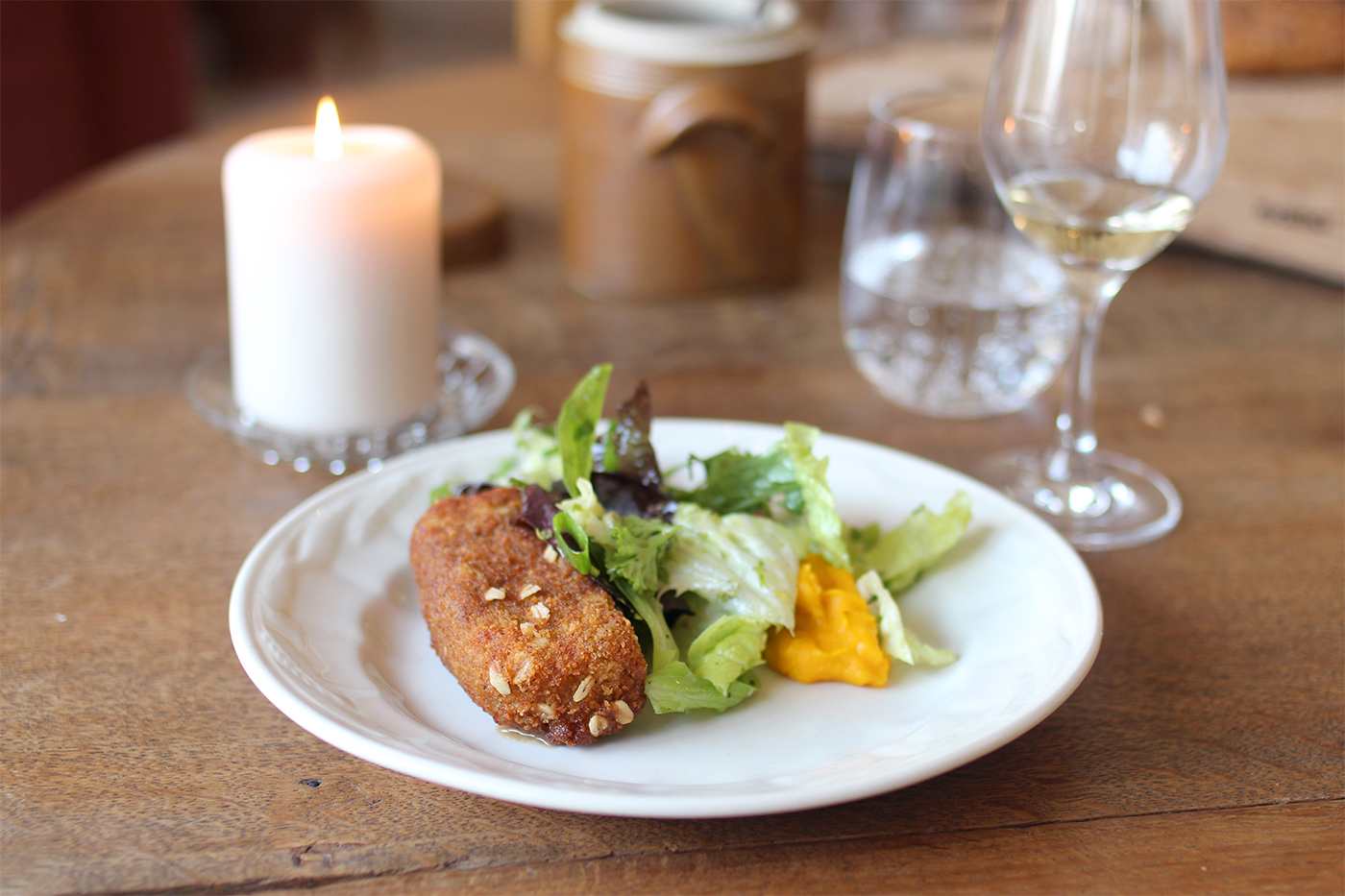 17 rue de la fauvette, 1180 uccle
0477 66 67 27 – instagram
from tuesday to friday, for lunch and dinner
amuses gueule : 1,50€ – 8,50€
mains : 13€ – 22€
sides : 6,50€ – 8€/h6>
Imagine three of your favorite people from the Brussels food scene – Damien Bouchéry, Joël Geismar and Romina Bux – opening a new venue together. Fauvette is miles away from Bouchéry, though it's located literally next door. Fauvette is also miles away from Le Garage à Manger, though the generosity in the dishes is the same. It's got less than 20 seats, a room full of natural light during the day and mostly lit by candles at night, carefully selected vintage furniture, bare wooden tables, a big cabinet filled with natural wines, and tons of copper cookware displayed on the walls.