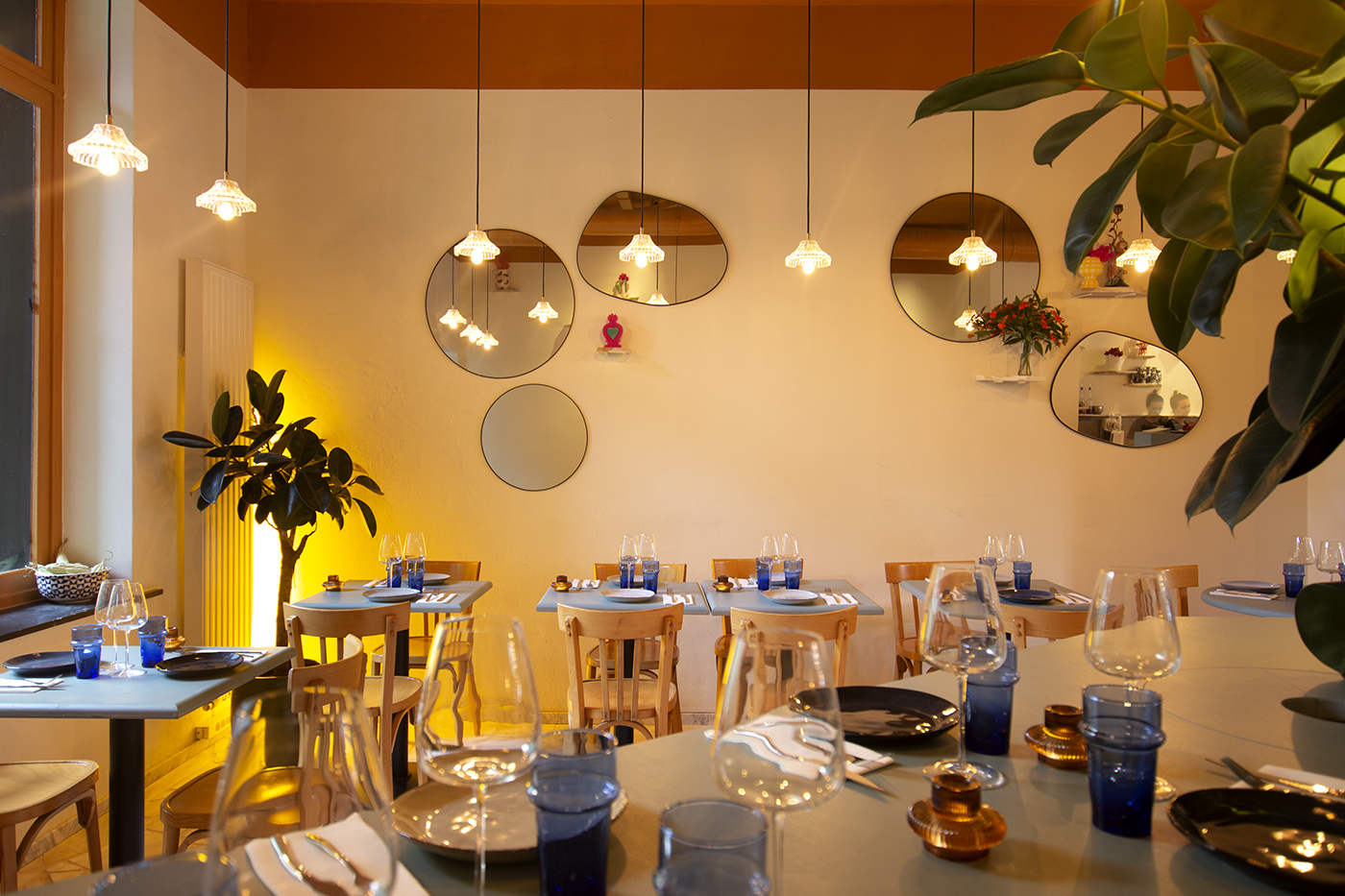 10 rue ernest solvay, 1050 Bruxelles
instagram – site
du lundi au samedi
le lundi au mardi de 18h45 a 23h
mercredi a vendredi de midi à 14h et de 18h45 à 23h30
samedi de 12h30 a 15h et de 18h45 a minuit
premier arrivé premier servi
pizzas : 9,50€ – 17€
cocktails : 8,50 – 12€
The first week of opening, I went three times. And despite of that, I'm strongly considering going back this weekend. Volta is one of those multi-faceted places that require several visits before you can say you've really seen it all.
Volta is a Neapolitan pizzeria. And a mozzarella bar. And a cocktail bar.

It's a place where you can quickly grab burrata at noon and dance the night away. But above all, it's a place where nothing has been left to chance. From the playlist whose curve changes according to the hours of the day, the room that can be privatized up to 8 people where a switch allows to call the waiters, the mottled objects brought back from everywhere by all the members of the team, the cocktails suggested in pairings with the pizzas, the soundtrack of the toilets playing old Italian films… I could go on for a long time, but I might just spoil all the fun.
The food is really good, of course. And the service is excellent, too. But after all, shouldn't that be the basis of a restaurant? We think so, and today, we're really charmed when we find a little more. And at Volta, there is so much more.
I'll stop here, as I don't want to spoil you, and from a food point of view, the pictures will speak for themselves. I'll just add that the Bloody Mary (12€) was perfect, which is extremely rare, even in a good cocktail bar, and that the Run Forest pizza with truffle and mushrooms (17€) was incredibly fresh and light.
For the rest, follow the pink light.