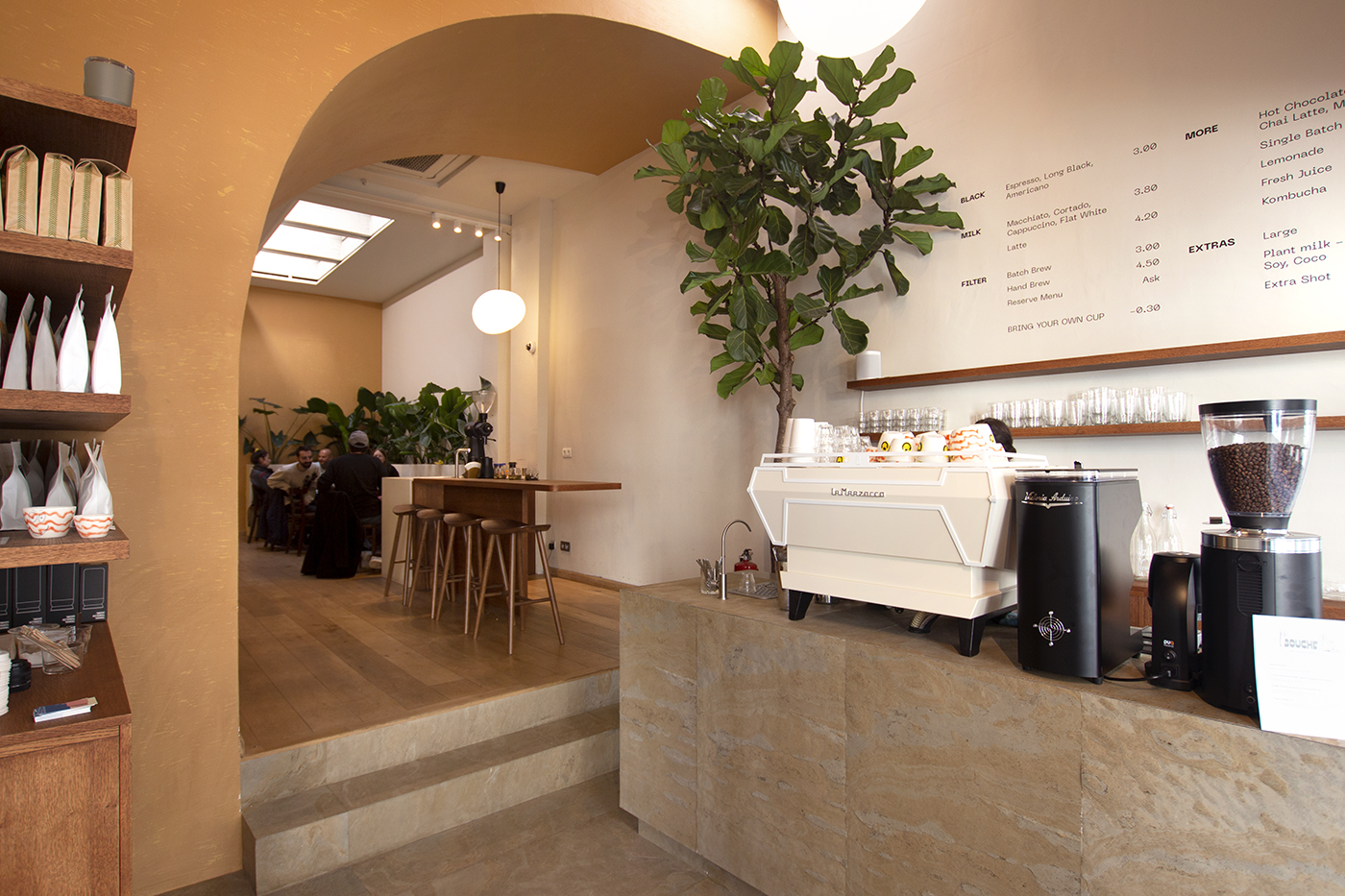 4 rue de Namur, 1000 Bruxelles
instagram
du mardi au vendredi de 8h à 17h
le samedi de 9h à 17h
We were beyond excited when we heard about the opening of Bouche. Let's face it, we're far from having too many good – and beautiful – places to drink excellent coffee in Brussels. And as true coffee addicts, we made sure to there from the very first days.
We're delighted to say that Bouche has exceeded all our expectations.
The first thing we spotted, of course, was the place. See for yourself, it's simply gorgeous.
The second thing we noted was that Antoine is one of the partners at My Little Cup, and that Bouche is above all a place specialized in specialty coffee. And that's what we're looking for when we hunt a good coffee bar.
At Bouche, Antoine wanted to take advantage of this new the larger space to create a true one-to-one experience around coffee between the barista and the customer. In the freezer next to the bar, he stores "grand cru" coffees from different years, not unlike wine, that offer unique flavor profiles – like the one we tried that tasted almost like a peach candy, simply beautiful. His idea is to introduce different roasters and producers to his customers, depending on availability and seasonality.
The coffee is served in super cool cups too, made to measure by Frizzbee, molded on a plastic tupperware base found in the Marolles flea market. (True story).
Foodwise, you'll find pretty much everything sweet you'd need in the counter by the bar – cinnamon rolls, cookies, banana bread – all homemade. On the savory side, a small menu of seasonal dishes, mainly vegetarian, is available at lunchtime. We tried a delicious crispy chicken with a vegetable mayonnaise and a smoked eggplant (15€). A nice plus to keep their customers at noon, even if our main reason to go there will remain of course the coffee.