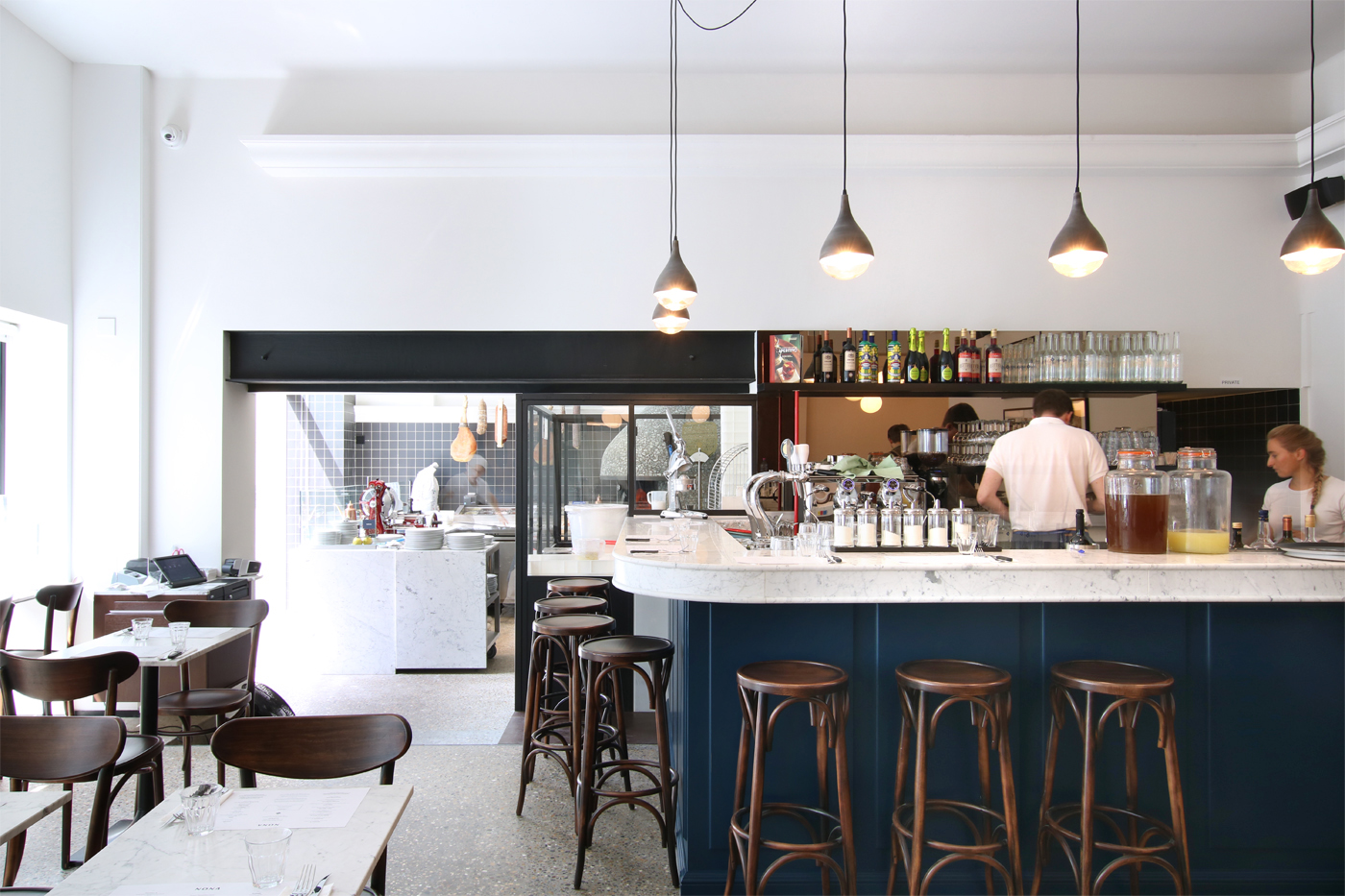 17-19 Rue Sainte-Catherine, 1000 Bruxelles
02 324 78 79 – SITE WEB
open every day, for lunch and dinner
After a career in finance, Sebastien Dupont, passionate about food and quality products, took inspiration in the famous Pizzeria Princi (in both Milan and London) to open Nona, a Neapolitan pizzeria with a very short menu. The idea: put in the spotlight small local producers and artisanal know-how while preparing a "modern pizza", with a typical Neapolitan dough, garnished with ingredients coming mostly from Belgium and having the transporter as only the middleman.
Dries, Charlie, Patrick; all are the names from Belgian farmers where Sebastien gets the supplies in vegetables, meat, cold cuts, and even mozzarella di Buffala, for Nona. A few exceptions are still imported from Italy though, like the extremely juicy tomatoes who simply can't grow without proper sun, or the delicious olive oil. But don't expect to see basil leaves on your pizza in the winter. Almost everything is local and seasonal, and at least 80% organic. The pizza "From Dries with love" (10,90€), is a vegetable only pizza, carrying the name of their farmer, and changing according to the seasons. The "Finocchio a la Pinocchio" (13,90€), made with fennel sausage, Buffala ricotta and spinach, is 100% made in Belgium. So what about Neapolitan pizza in the end? Well, it's all about the dough, extremely soft and fluffy around the edges, the Neapolitan pizzaiolo, and the pizza wood-oven, imported straight from Naples of course.