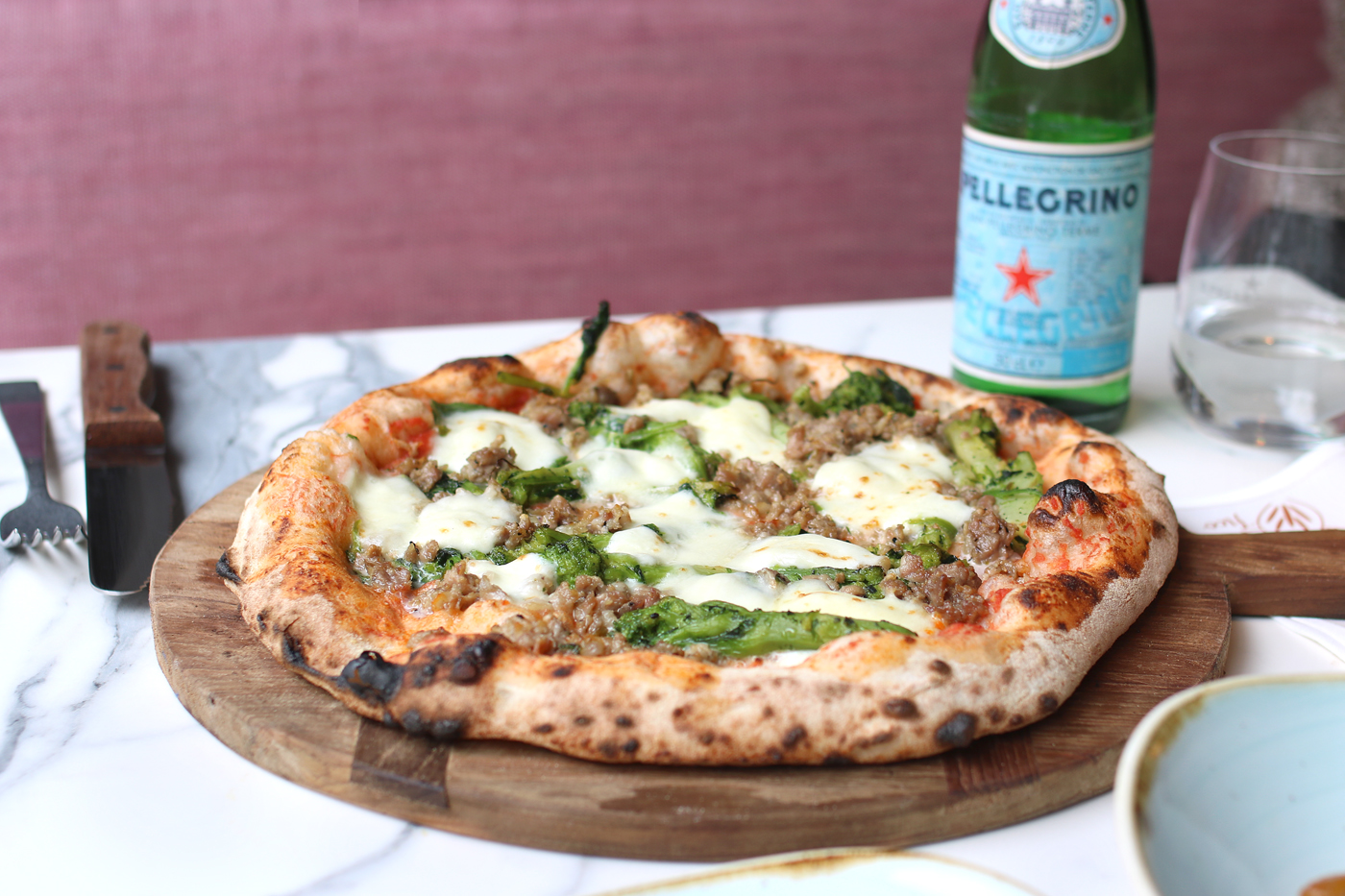 118 rue Américaine, 1050 Ixelles
02 241 41 41 – WEBSITE
open from tuesday to saturday from 12 to 2:30pm and from 7 to 10:30pm
pizza : 12€ – 18€
As they moved to Brussels from Sicily in the late 70's, the members of the Bruno family were directly immersed into the Italian restaurant business. Giovanni, the son – now famous michelin-starred chef at Senzanome – first started out by working along with his mother and his sister Nadia, before making a reputation for himself. But we'll come back to that later. Today's it is Nadia's second venue that we're here to share with you.
After 25 years at Senzanome as a co-founder and business partner, Nadia has now opened a second venue of her own : Fico. Though a Michelin star isn't in sight here, the vision is truly the same than at the Senzanome : ingredient quality is the one key. On the menu: pizzas, pastas and antipasti, and everywhee in the restaurant, the best from Sicily : from the fresh imported produce like fior di latte and salsiccia to the beautiful ceramics on the walls. The only exception here : the pizzaiolo, from Naples of course.
After learning cooking from the best – first at Senzanome than at Racines – the chef Sylvanno prepares at Fico "the dishes that we don't take the time to make for ourselves anymore". We simply loved the Vitello Tonato (17€) with an airy anchovies and tuna mayonnaise and an incredible candied lime and capers jam. Same went for the caponata (13€), cleverly made from artichockes instead of eggplants during the winter months – pure delight. On the pizza side (from 12€ to 18€), we found all the ingredients we ever look for on a pizza – salsiccia, cime di rapa, provola, fior di latte, n'duja, crema di pistachio and many more – laid on a delicious dough made with three different kinds of flour and rested for over 30 hours. And as for the tiramisu, well let's just say you should try it for yourself. But one thing is for sure, it is defintely more than an excellent pizzeria that you can now walk into.