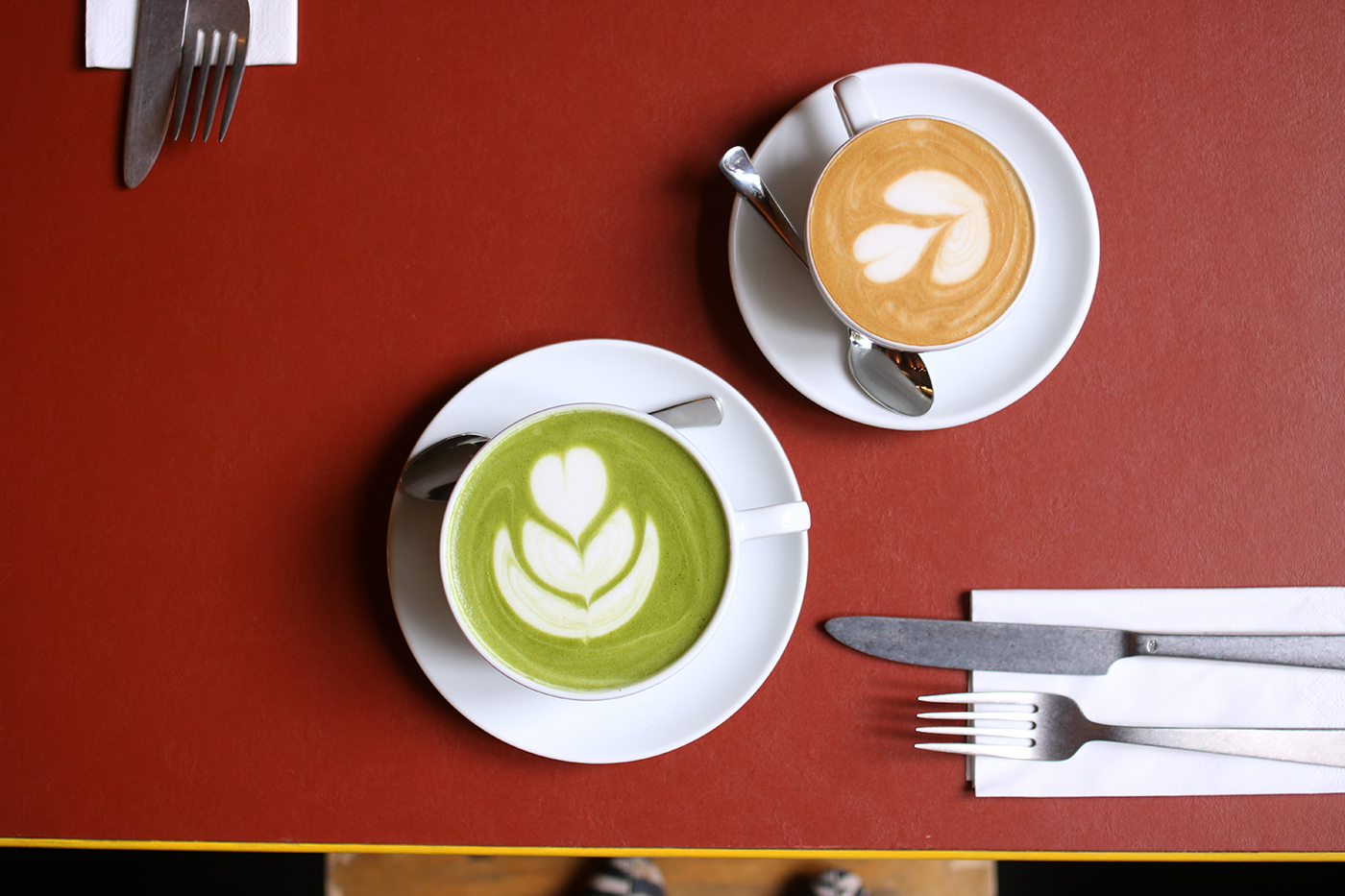 12 rue Ernest Solvay, 1050 Ixelles
WEBSITE
open from monday to friday to 8am to 7pm,
saturday and sunday from 9am to 7pm
brunch : 10€ – 15€
It's only been a year since Charly and Loic opened their very first Belga & Co on rue du Bailli, and here there are again, opening a second venue right in the heart of Saint-Boniface. If you know the first spot, you won't be disoriented, that's for sure. You'll find here the same key points that originally made Belga & Co one of our favorite spots ever : a beautiful house with heigh ceilings, dark colors for a peaceful and cosy atmosphere, flawless wifi for a long day of work and incredible specialty coffee brought back by the founders from all over Latin America. Even the wall and table colors are pretty much the same – though here they have been interchanged.
The real plus here is the savoury side of the menu, considerably extended for breakfast, brunch and lunch. You'll find their famous homemade chicken-curry toast (6€), but also burrata, croque-monsieur with homemade parsley pesto (9,50€), savoury pies and freshly made salads for lunch. The breakfast menu as well, besides the traditional croissant and granola, now offers different types of eggs along with a selection of cool sides like roasted cherry tomatoes, avocado slices, or sauteed spinach. On the coffee side of things, there isn't a doubt about the know-how of the team. And wether you're more of a cappuccino (3€), Chemex, cold brew or even matcha latte aficionado, they're the right place to go.