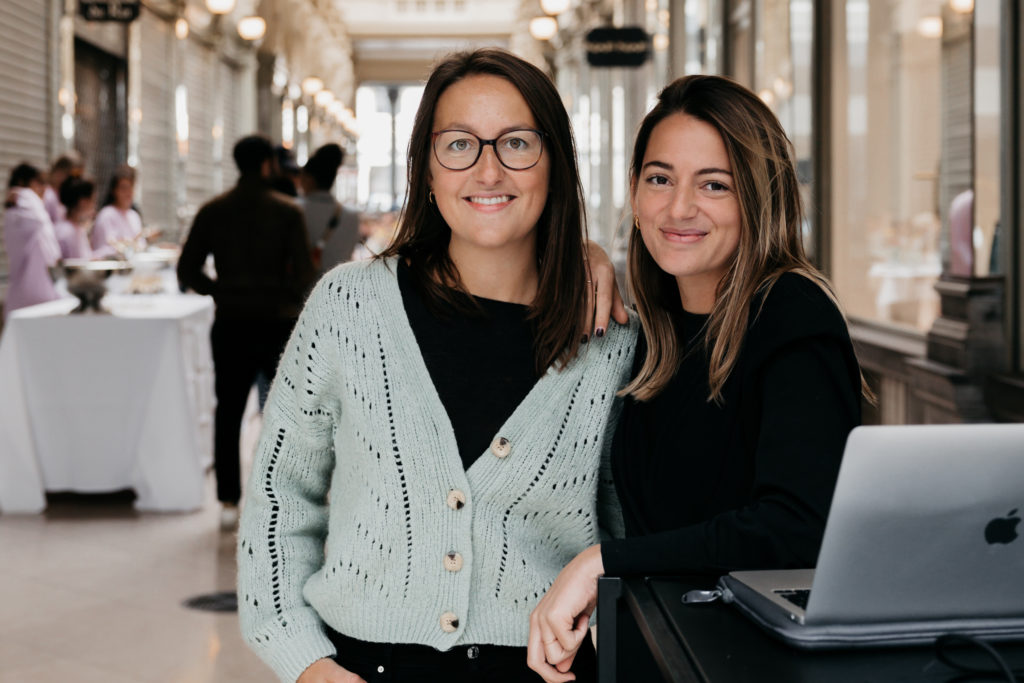 Photo by Vivi Pham Photography
I founded Brussels' Kitchen in 2012. Initially, I had the idea to launch a blog. It was the very beginning of blogs in Paris, London, and I thought, why not me? I'd always spent my pocket money on food rather than clothes or anything else, always been the one people would come to to ask, where should I eat out on Friday? So, I did. Brussels' Kitchen started just like that, as a blog to find the best places to eat out in Brussels. If a place was worth writing about, we would. If not, we'd lost our time and money, but it was part of the game. More than food, we really enjoyed writing about places we wanted to come back to. It could be about the atmosphere, the chanting accent of the owner, the playlist, decoration, or the branding – anything really that brought a soul to the place and made us want to come back as soon as the bill was on the table. That's where "eat out in style" came from. With this baseline, we were trying to define in a few words how we curated our selection. From the word "blog", we soon moved to the word "guide". Because, in the end, what we did was exactly like a guide. We gave recommendations, just like the Routard or the Michelin guides did, except they were our own, with our vision and our subjectivity. And mostly we always, always (and still do, by the way), paid for our meals.
Then life happened and I turned to other projects, to better be reunited with Brussels' Kitchen in 2017. A first printed guide book, a second one, tons of events and a growing Instagram account which really took off thanks to – am I allowed to say that ? – the covid. Our presence only grew tremendously, and so did our audience. We animated live cooking classes with the best chefs in Brussels, shared recipes from the same chefs, and you guys simply loved it.
Today, after having launched the recipe book of the best chefs in Brussels in 2021, we have fun creating new concepts, new events, and since recently, we love helping brands with marketing activation. In 2021, we had the most fun with the popup restaurant we launched for Fromages de Suisse – Mr. Suisse -, for example. We also love creating videos to share on our Instagram account or come up with cool events to really get to deep dive into the story of a brand. Of course, the guide part of things has remained the core of our brand and identity, and we go out of our ways to keep on discovering new venues to help you enjoy the best of Brussels.

Chloé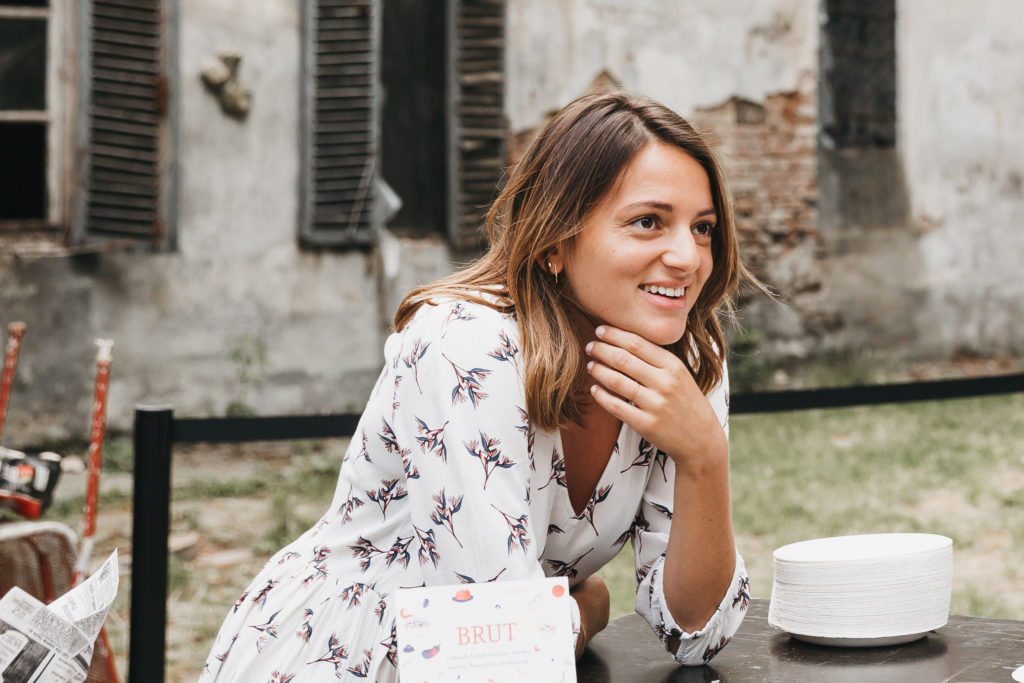 Chloé
Ambitious and spontaneous – probably two words that could well sum up my vision of life and define the projects I love getting into. Creative and with an entrepreneur mindset, I go by the motto than nothing is impossible. What I really love the most is the creation of things – whether it's photography, product design, visual identity, websites, videos or events. In the food world since I can remember, what drives me the most is not actually the food (though, don't get me wrong, cooking is one of the things I love most in the world), but the art of hosting. Creating a moment spent around a table, sharing emotions, an experience around food.

Today, what drives me most is the conception of unique experiences, where nothing is left to chance.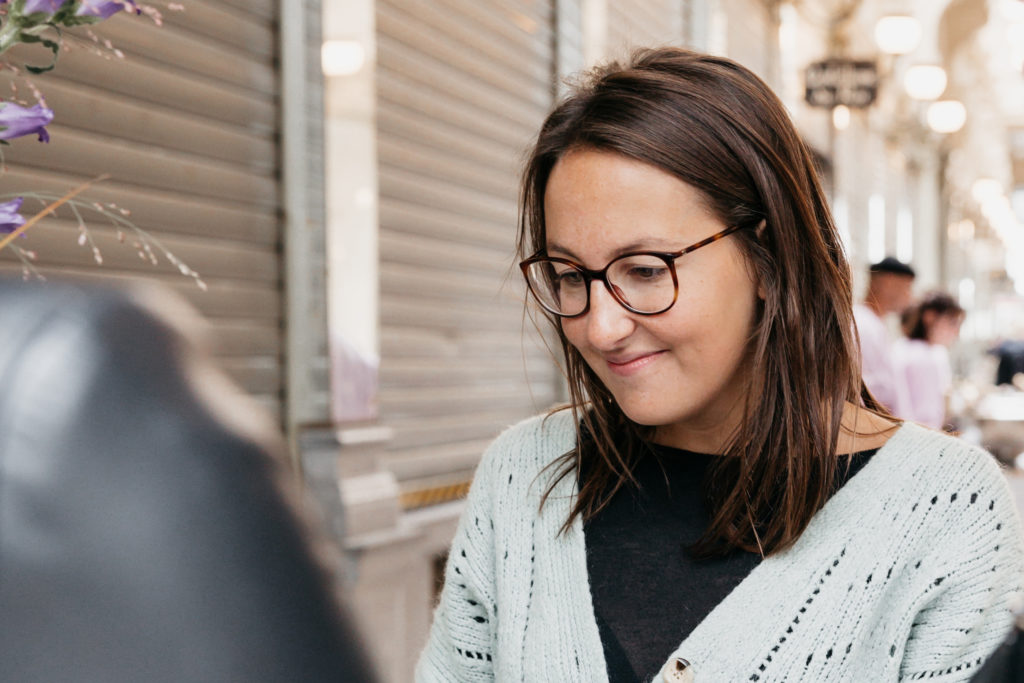 Céline
It's been over two years now that Céline joined Brussels' Kitchen. I still remember as though it was yesterday. A week before our Summer Brunch Club at the Rivieren castle, she wrote me a message on Instagram, basically asking if I needed any help. I did, and that's what I told her, then offered we met for coffee the next day. A few days later, as she was helping out set the tables for the event, I immediately knew I'd want her to stay, for good.
But that morning we met at Belga for coffee, I had no idea it was the very beginning of such a beautiful story. I was miles from thinking we'd be writing Brussels' Kitchen's third book together, miles from imagining all the amazing partnerships that, two years onwards, Céline would have created.
Céline is now Head of partnerships and marketing activations at Brussels' Kitchen, and has been doing this job amazingly for the past two years. She's the one you should reach out to if you'd like to work with us, and the one you can trust with your eyes closed for putting your brand in the spotlight while matching it with our values and vision.
Céline is also a true ray of sunshine, who walks into the office every morning chanting "Buongiornoo", never says no to milk chocolate with hazelnuts, a day out in the sun or a raclette party with her friends. Check the video we made to learn more about the truly wonderful person she is, here ❤️


Events
Each month, we get together with 7 chefs based in Brussels at L'Auberge des Maieurs, to offer a 7-course vegetarian tasting menu paired with Spritz by Chandon, a mocktail by Niets, fresh juice from Bon and specialty filter coffee from Belga & Co. The chefs change monthly, of course. It's the perfect occasion spend time with friends or family and discover 7 restaurants from Brussels together around a unique brunch concept.
Viens chez moi, j'invite un chef
Or in english « come over, I'm having a chef for dinner". Every month, I open the doors of my apartment for a very special dinner. 16 people, one table, an open kitchen, and a south-oriented cozy terrace to have drinks outside if the weather allows it. A 4-course tasting menu by one of Brussels' very best chefs in a cozy and laid-back atmosphere.


Books
In September 2017, we published our first printed guide book "The best places to eat out in style", by Racine editions. The book references 90 places to eat and drink, as well as 6 interviews of people who have helped make Brussels what it is, food-wise. In 2019, we published our second guide book, completing the first one with 75 extra venues, "New places to eat out in style". And in 2021, we published our very first recipe book : the recipes from the best 100 chefs in Brussels : "Bruxelles – 100 chefs, 100 recettes cultes".


Contact
For suggestions, partnership proposals or simply to say hi, you can reach out at info@brusselskitchen.com. You can also find our press clippings here.


Photos

Our photos are not free of rights ! Thank you for not using them without our consent. You can reach out at info@brusselskitchen.com. All of the photos on the website and on our social media have been taken by us. We've been using the Canon R6 with a 50mm lens 1.8 for the past couple of months.