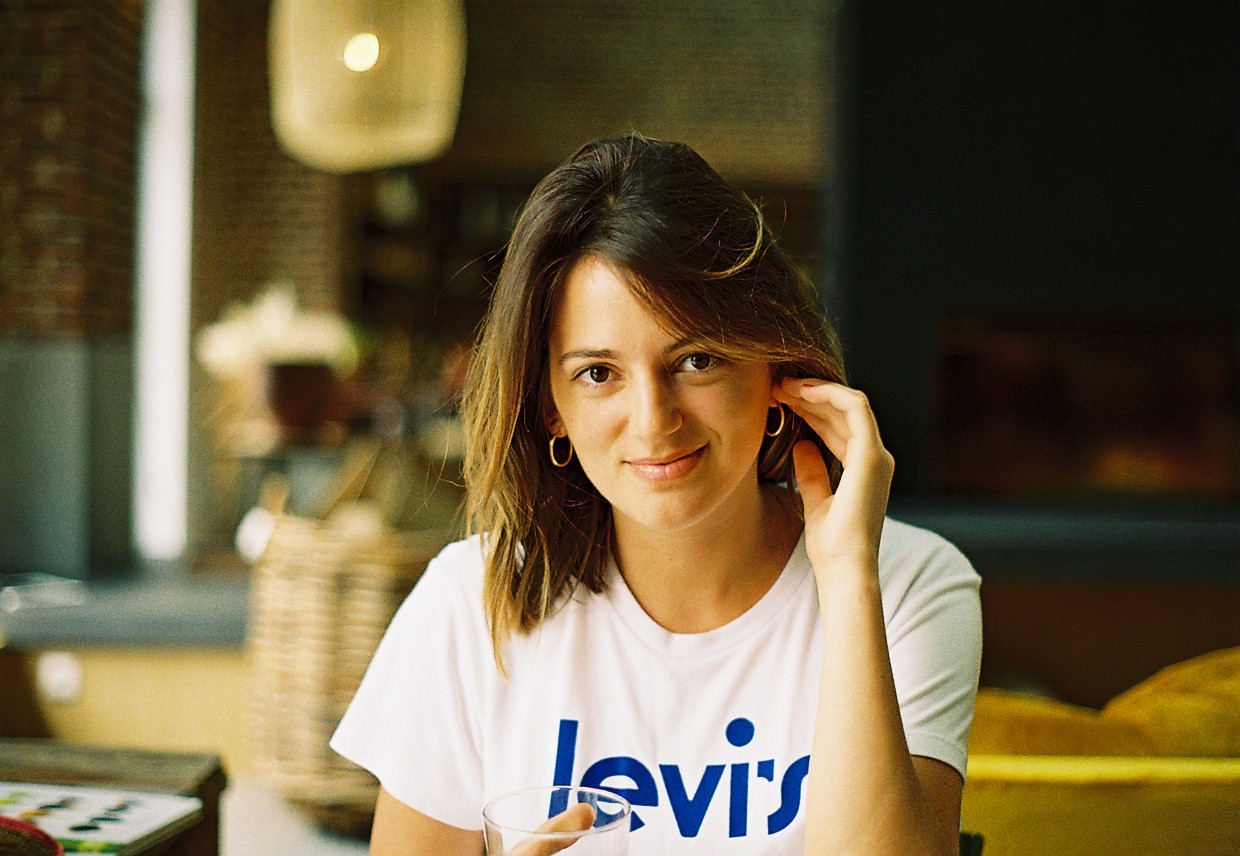 Photo by Naomi Elie
Founded in 2012 by Chloé Roose, BrusselsKitchen.com is an online restaurant guide, gathering the best spots to eat out in Brussels – healthy lunch joints, incredible wine bars, hearty brunches but also up and coming venues with talented soon-to-be michelin starred chefs.
Brussels may be an obvious destination for foodlovers, it should also be remembered for its style. Brussels' Kitchen highlights venues with stories we love to tell, where we could stop for a quick coffee or hang out all day, where we love admiring the small details making the place as charming as it gets, and where we could spend hours talking and talking to the owners.
Venues that we simply and truly love, that we would keep to ourselves if we didn't want to share them so badly. Beautiful people, producers, cooks, architects, designers… all doing their work with passion, always choosing the best for their customers. And finally the never-ending journey to discover Brussels, over and over again, through our eyes and our tastebuds.
In 2017, we released our first book with 90 of our most recommended places to eat in the Belgian capital, as well as 6 exclusive interviews, published by Racine. You can order it online directly through this link.
2019 is a new start for Brussels' Kitchen. The duo split but Chloé will keep on running Brussels' Kitchen, documenting all the best places to eat out in Brussels and throwing more incredible food events.
Sign up to our newsletter to stay updated right here. And for daily updates and exclusive insights, follow us on facebook and instagram!
Events
Le Brunch Club.
Each month, 7 chefs from Brussels get together at Humphrey restaurant to offer a fantastic 7 course vegetarian brunch, along with amazing natural wines from Titulus Pictus, cold pressed organic juices from Misuko and filter coffee from Or Espressobar. It's called "Le Brunch Club, by Brussels' Kitchen". The perfect occasion to sit with friends or family, and discover 7 chefs during a unique tasting menu. You'll find all the coming dates on our facebook page, under the tab event.
Viens chez moi, j'invite
Brussels' Kitchen is launching a new series of dinners!
Every month, I will welcome you into my very own apartment for a unique type of dinner. One chef, an open kitchen, a perfectly sun-exposed terrace for drinks, an amazing 4-course gastronomic tasting menu and a table for 16 people! Atmosphere? Cosy, intimate and chill! What better to ask for?
Find all our events here, under the tab "EVENTS BK".
Livre
In september 2017, we released our first printed guide book, published by Racine. 90 of our top recommended placed, as well as 6 exclusive interviews of people who have helped make Brussels the food destination that it is. 224 pages, over 200 photos, texts in both French and English : THE ultimate guide to always know where to eat out in Brussels, but mostly, to eat out in style. You can order your own copy right here. 🙂
Contact
For suggestions, partnerships, or simply to say hello, you can send us an email at info@brusselskitchen.com.
You'll find all our press clippings right here.
Photos
Our photos are not free of right! Please do not use them without permission. For doing so, you can contact us directly at info@brusselskitchen.com
All pictures on Brussels' Kitchen have been taken by ourselves, most of the time by a CANON 700D and two different lenses : CANON 35mm 2.0 for food and Sigma 10-20mm 3.5 for interiors.