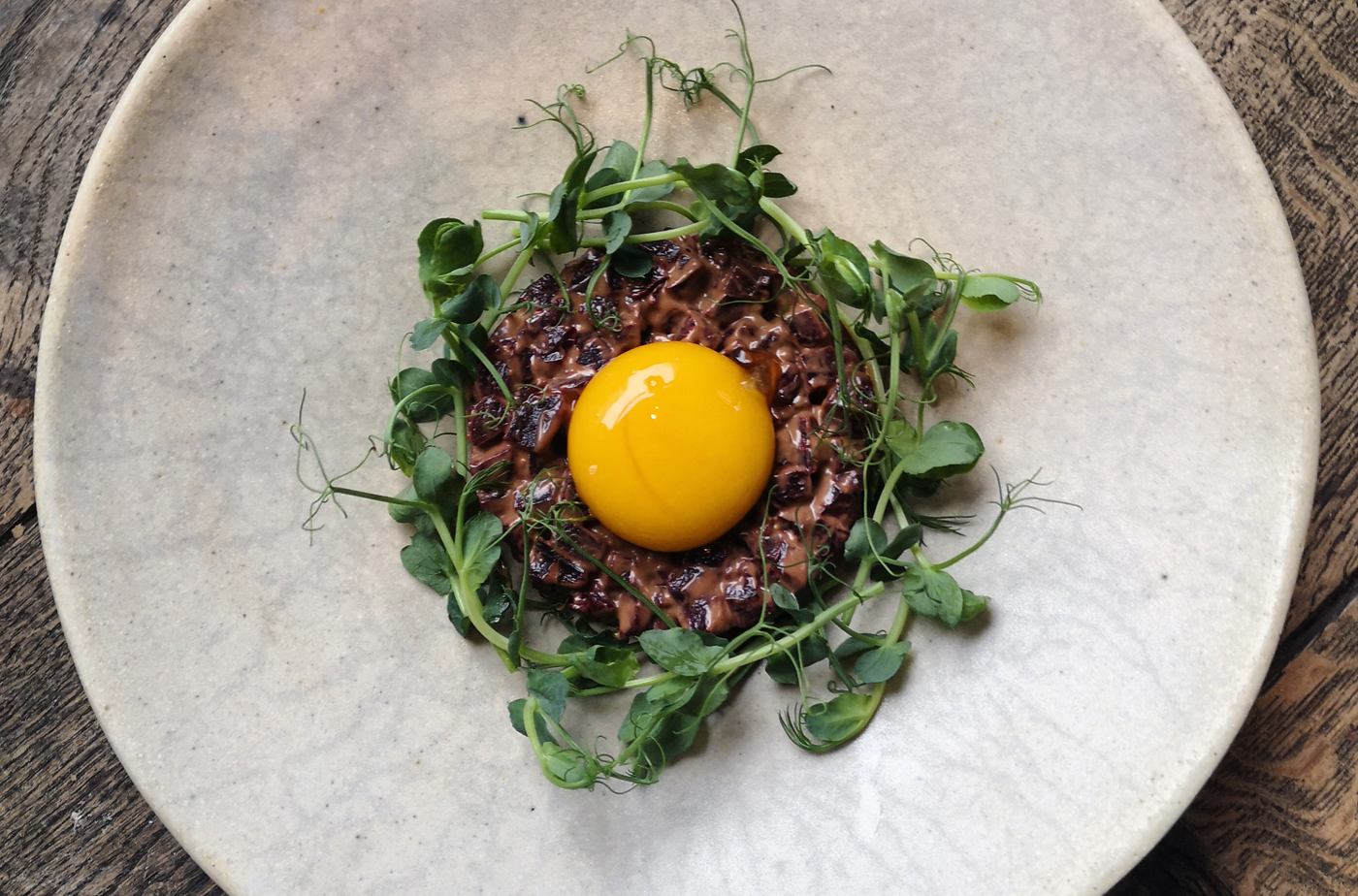 for 2 people
4 big red beetroots
2 egg yolks
a small bowl of soy sauce
2 tbsp of mayonnaise
1 tbsp of chopped flat-leaf parsley
1 tbsp of chopped pickles
1 tbsp of capers
a few drops of tabasco
1 tbsp of worcestershire sauce
(or chopped oyster leaves instead)
We made this at Ötap at the begining of the month. The challenge was to make an American version of our Belgian classic, "américain" (raw ground beef with spices, sauces, and an egg yolk) – reason why we even tried to replace the Worcestershire sauce by oyster leaves. To me, the beetroot is one of the vegetables with the stronger "umami" flavor, and therefore the closest to meat in terms of taste. Also, with its color, it really did the trick.