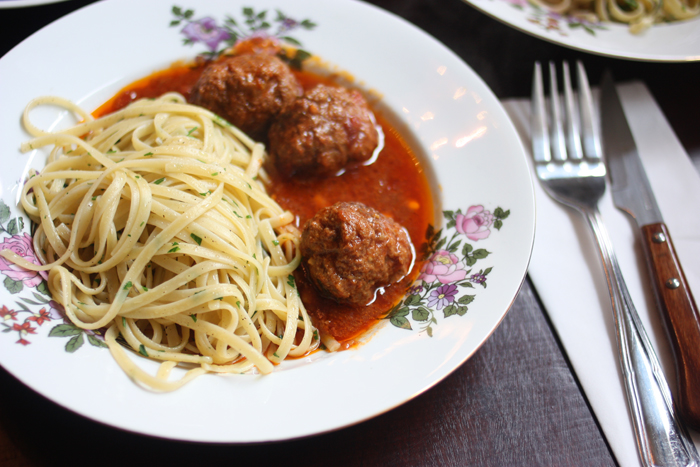 11 PLACE JULIEN DILLENS,1060 saint-gilles
+32 2 538 31 36 – SITE WEB
Le Dillens is charming little bar, where we happily meet friends for brunch, lunch, or for a drink in the evening. Located a few streets aways from Parvis de Saint-Gilles, it nicely reflects the multi-cultural and brusseleir spirit of the neighborhood. We love the big terrace under the trees, wich has brought a new life to the little square since its opening, the vintage plates, the old broken green tiles unconvering the red brick walls, the lanterns hanging over the terrace at night, the fresh flowers on the tables and the beautiful custom-made bar, where we will make our way to order our drinks.
Behind the bar, a nice choice of natural wines from Titulus, and Belgian roasted coffe from OR. On the menu, quality meats, Belgian cheese from Julien Hazard and seasonal vegetables and fruits, local for most of them. Everything is homemade and seasonal, from the appetizers to the brunch menus, which explains why the super creative recipes change so regularly. We love the sweet potato fries served with three different kinds of mayo, great with a glass of wine, and their delicious shakshukah and beef gravlax, which make for a perfect brunch.
The atmosphere is always welcoming and laid-back, perfect to work during the day or to enjoy a family moment or a drink with friends in the weekends.