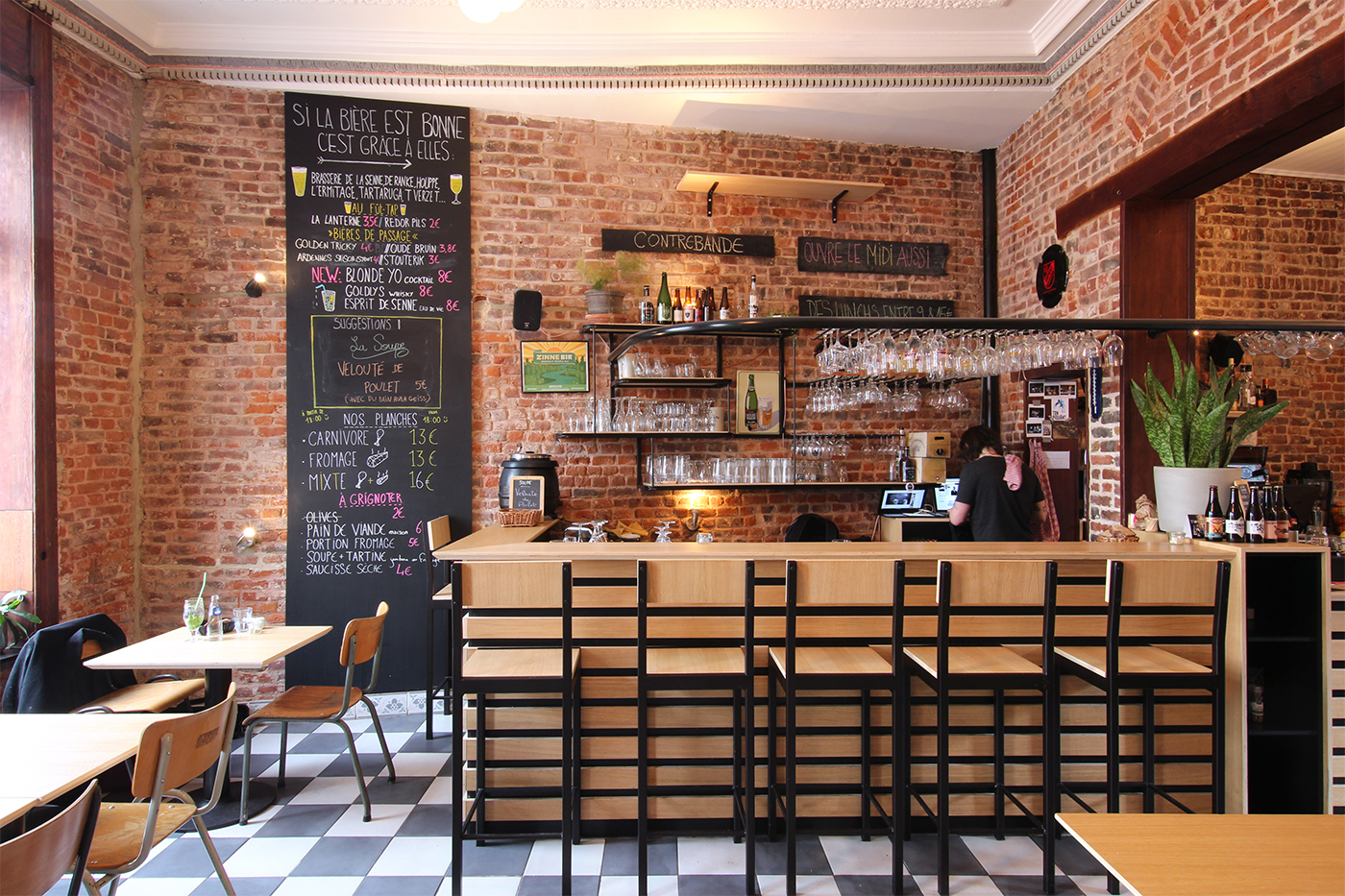 6 Place Fernand Cocq, 1050 IXELLES
02 512 24 66 – WEBSITE
open from monday to sunday from 11:30am to 1am
Les Evadés, or "The Escaped", is the name of the cooperative behind La Contrebande. It's also the name for a group of five friends, who all worked at L'Imagin'air Art Cafe at some point or another, before deciding to make it their own in September 2016, and turn into an organic lunch restaurant and a specialized beer bar.
Their products all come from their organic grocery shop, the "Stock", which they opened right across the street. For lunch, they offer four options, changing each month ; a caramelized meat, a vegan dish, a salad, and a beer based recipe, along with a choice of Belgian beers or biodynamic wines from Titulus. The egg casserole with Herve cheese (6€) was delicious, and quite powerful in taste. The smoked tofu nuggets with roasted cauliflower and vegetable roots purée (15€), and the caramelized duck filet with lime and endives (18€) were both generously served, and super comforting. It's safe to say theirs recipes are not only delicious, but very creative as well.
Though the food will make you want to come back for more, it will be for their week-end brunch rather than for dinner. At night, the restaurant disappears and Contrebande turns into a bar, where local craft beers are served along with organic ham and cheese platters. It's also definitely the go-to place as soon as the days start getting longer, as they probably have one of the best hidden terraces in the city to enjoy drinks with friends and a few rays of sun.