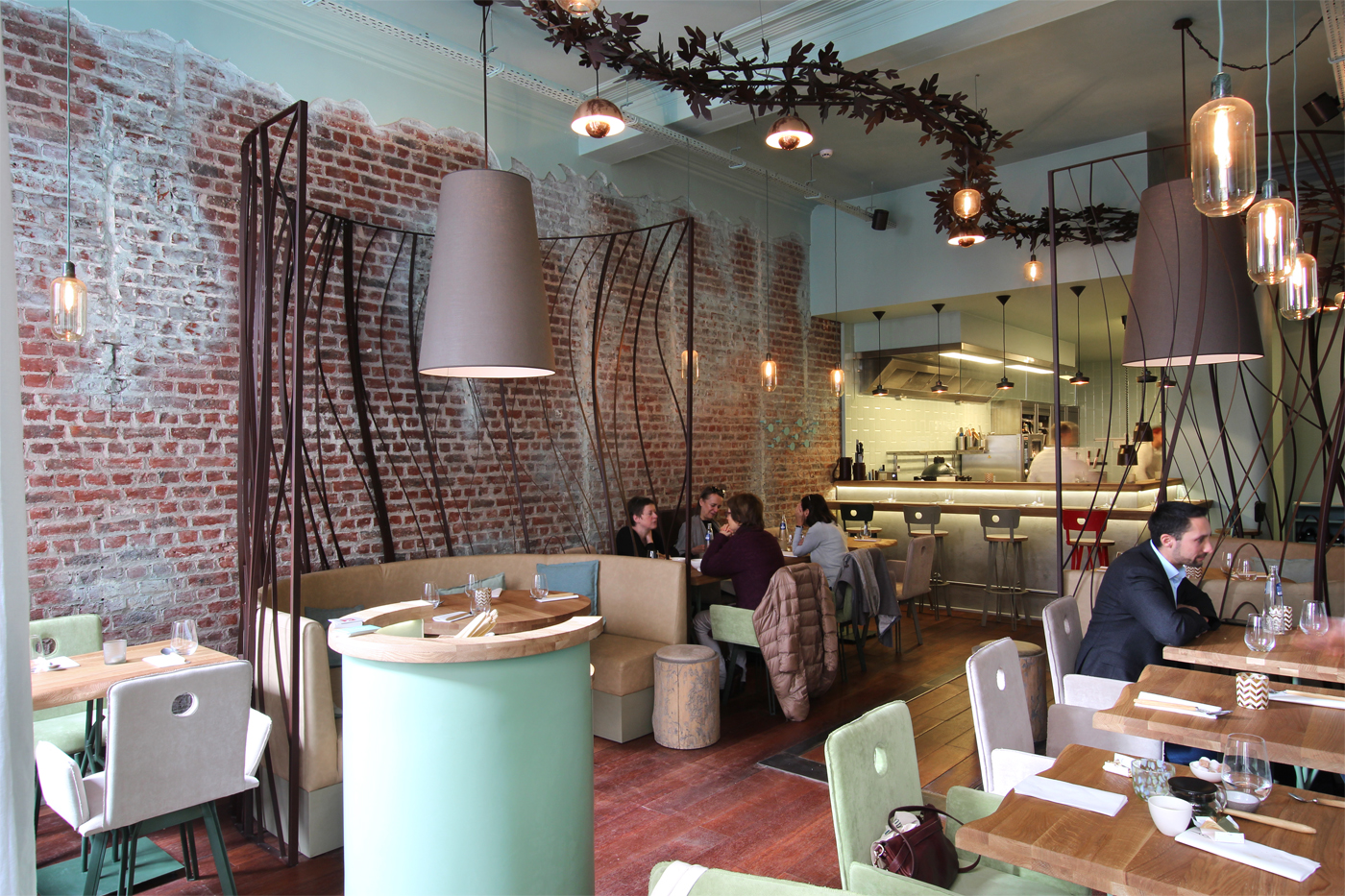 12 rue Joseph Stevens, 1000 BRUXELLES
02 512 42 12 – WEBSITE
open from thuesday to saturday from 7 to 10pm
and wednesday to saturday from noon to 2pm
It's in December 2015 that the twice Michelin starred chef San Hoong Degeimbre decided to install his new headquarters in Brussels. A first venue is opened on Rue de Flandres, to be quickly followed by its twin sister in the Sablon, less than a year later.
Once you step inside, you'll discover a green and blue watercolor atmosphere. The refined cuisine of Sang Hoong Degeimbre is served in a unique setting, where each detail was carefully designed by Charlotte Esquennet. Baby blue couches, round tables, wooden stools covered in colourful fabric, and a wrought iron Ivy hung across the ceiling. The result is definitely inspiring, while being cosy and initmate.
At San, though you will definitely recognize the chef's creativity and amazing ingredient pairings, the concept is quite different from his first restaurant L'Air du Temps. On the menu, bowls, big or small, always accompanied by a unique spoon. Each recipe is an ode to a specific city in the world, highlighting its story, culture and culinary know-how. And each recipe has of course been designed to fit in small terra-cotta bowls, where each ingredient is part of an explosive combination.
Among the bowls, we'll remember the Phuket, with shrimps, green mango, papaya and galanga, the Mürrigen, with Limousin beef, shellfish, bottarga and bergamot, or the dessert named after Binche, with blood orange, orange mousse and verbena Madeleines. All of which meet in a 5 course menu at 55€, or in smaller versions of the lunch menu at 28€.
Both places were conceived and designed the same way, and offer identical menus. Don't hesitate therefore to call the second one if your first choice is fully booked.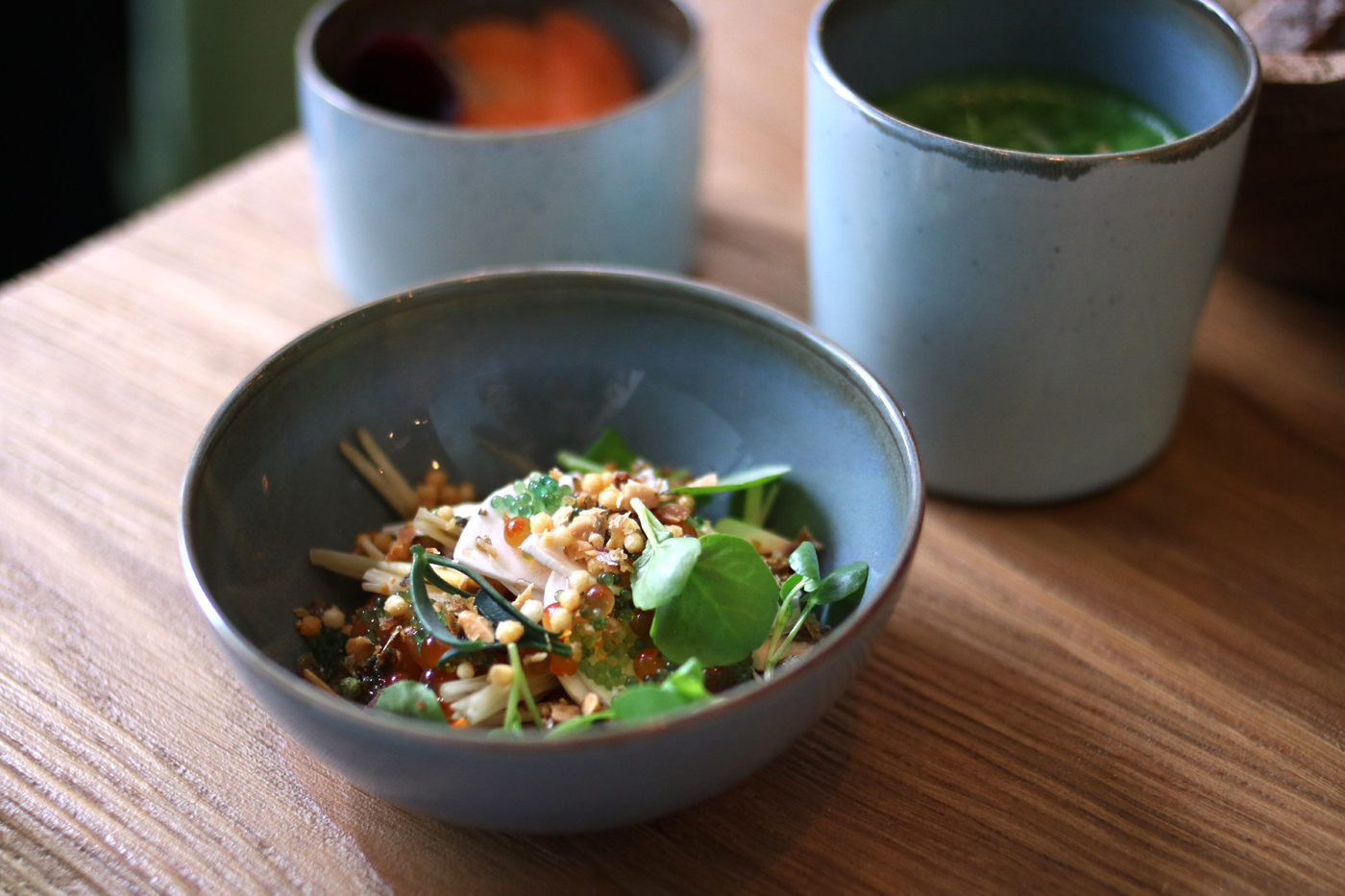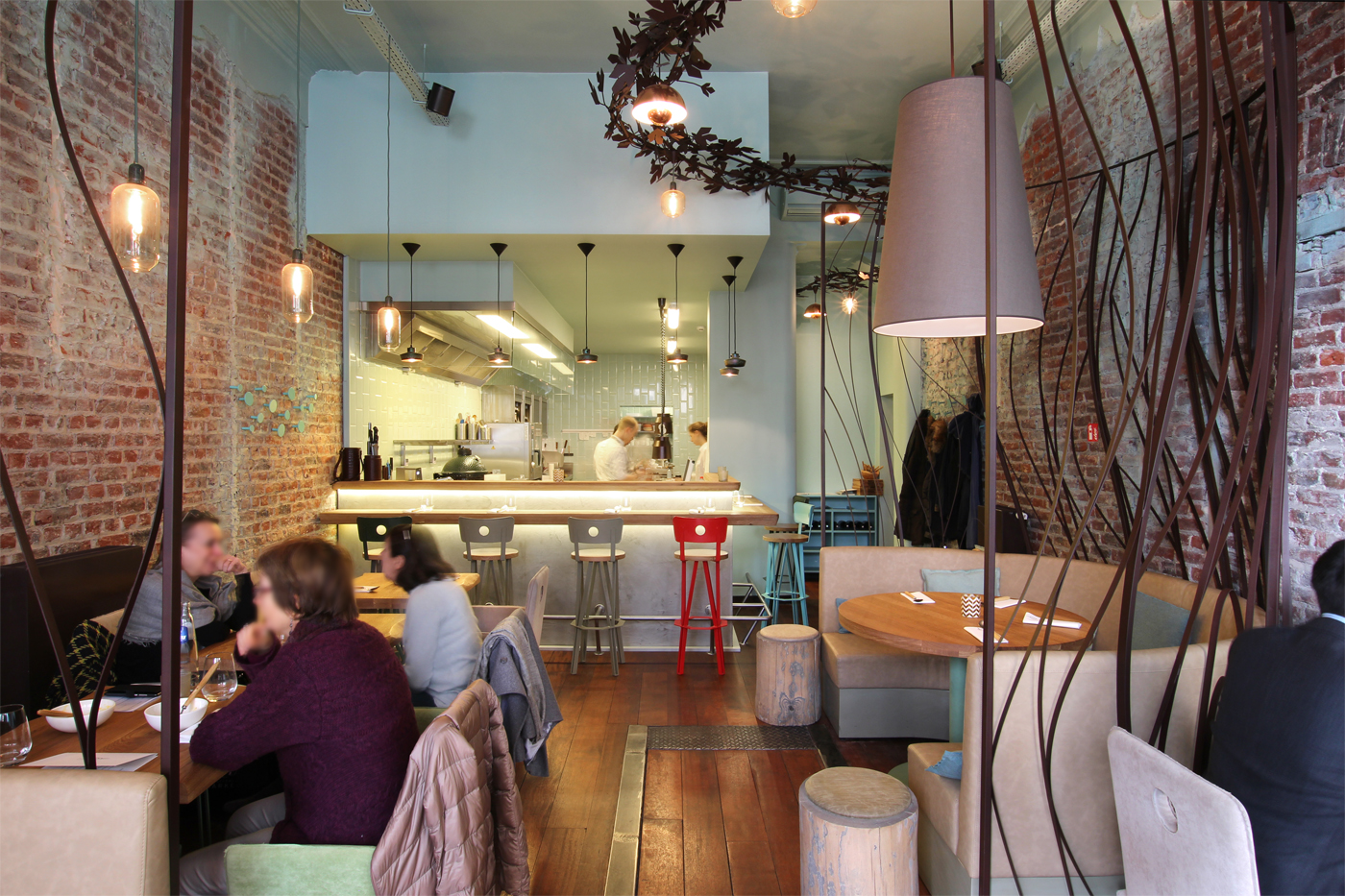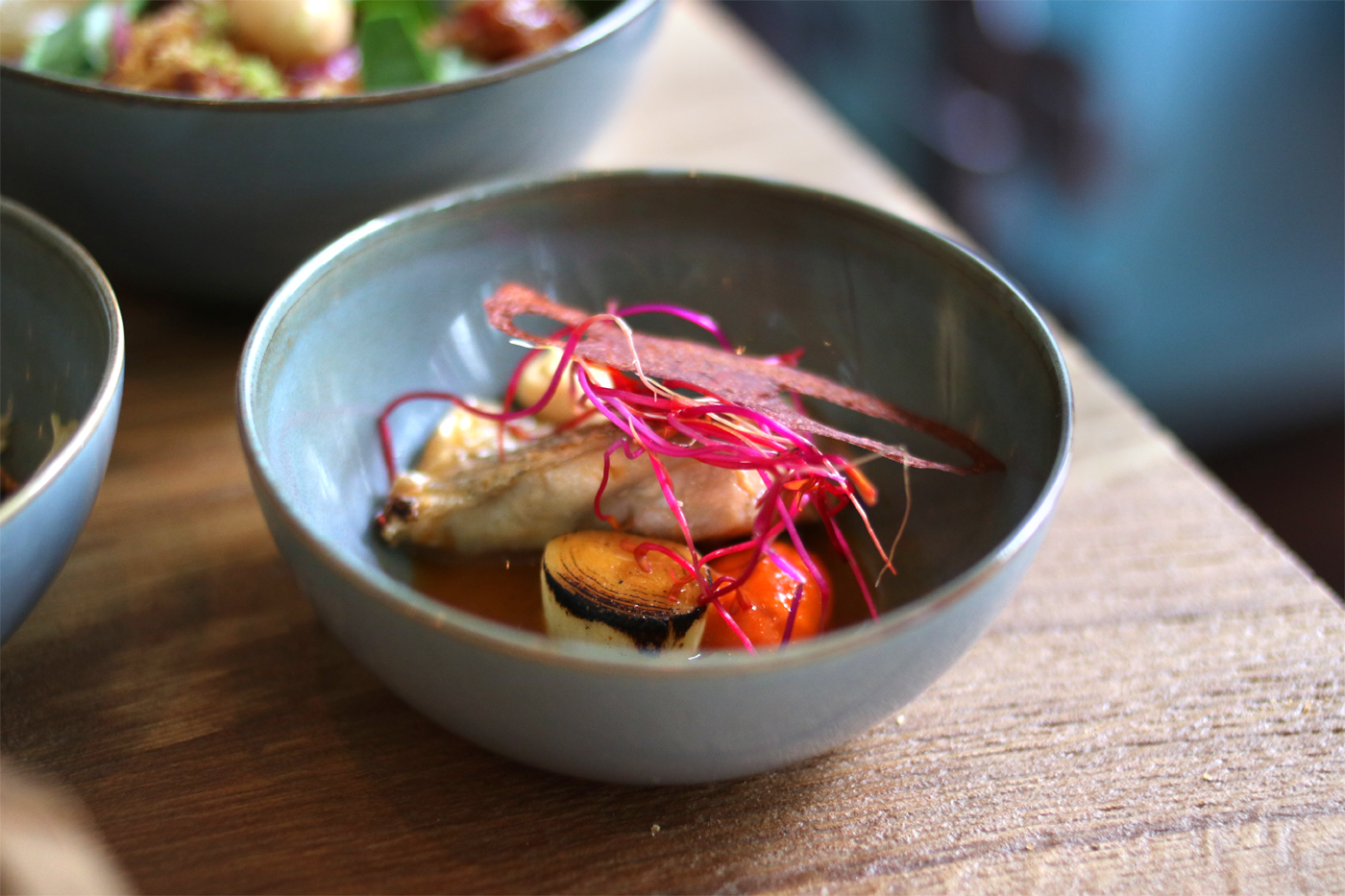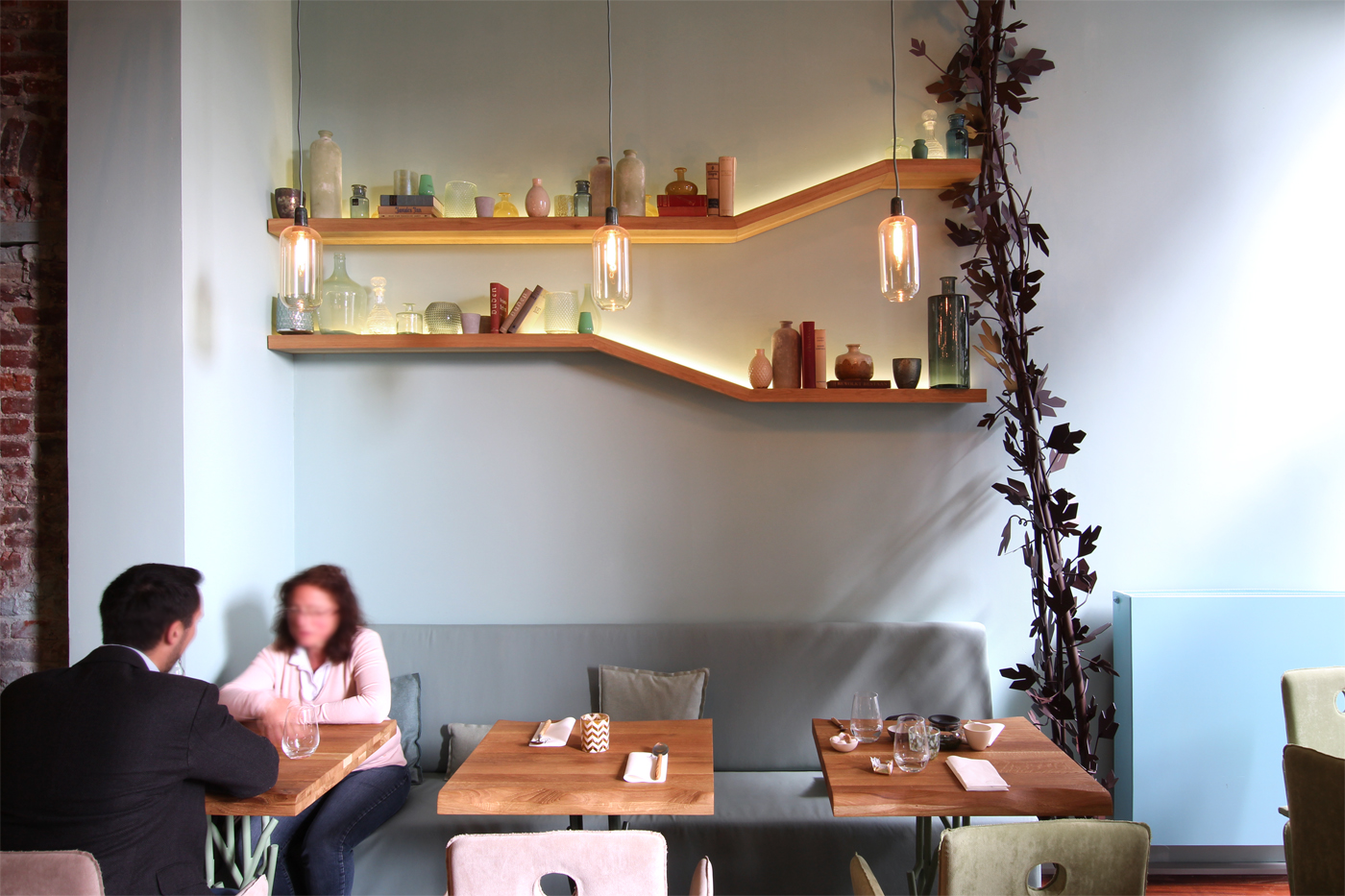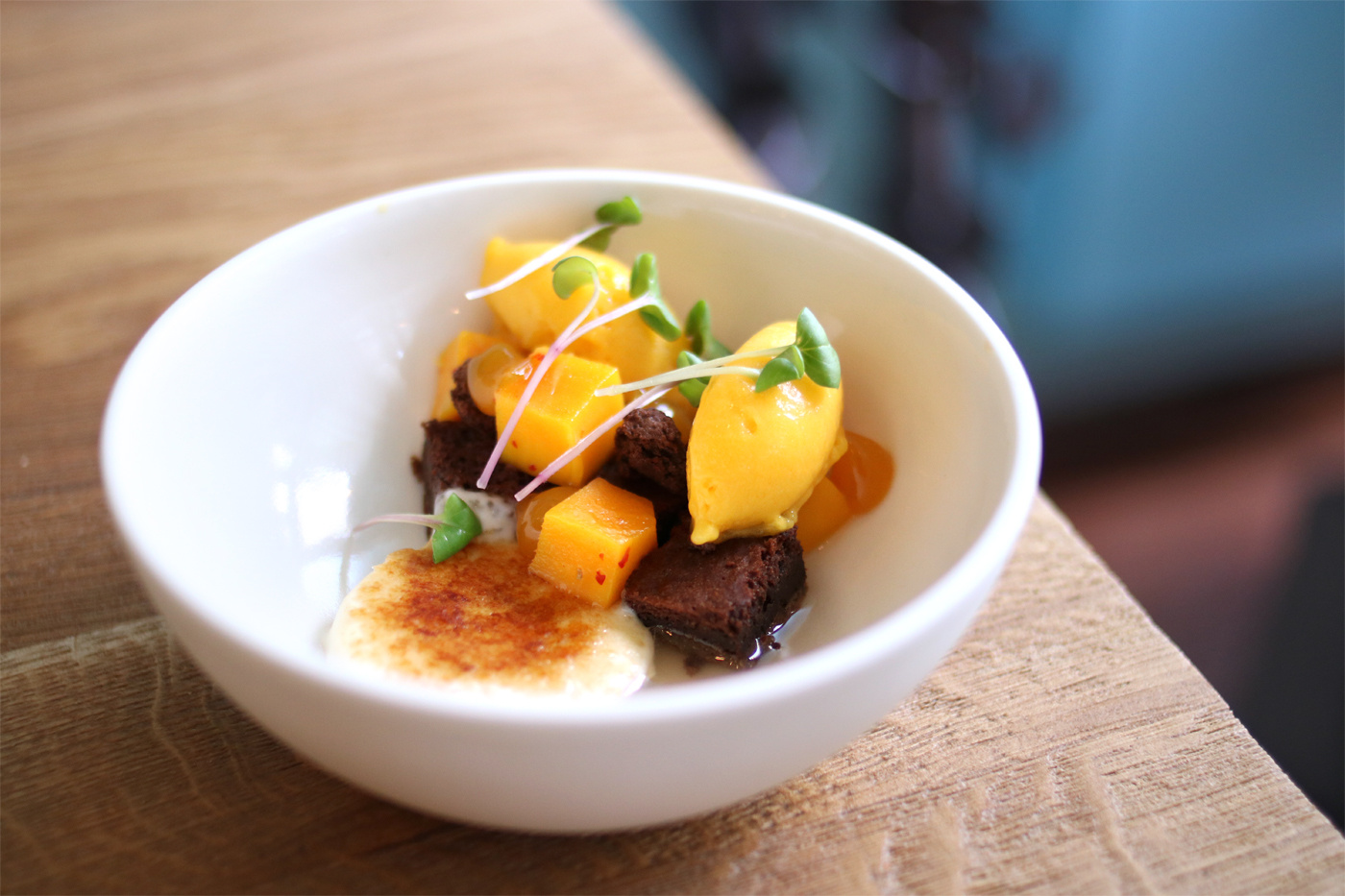 Toshiro Fujii, chef at the SAN restaurants, will prepare an entirely orange menu, from the 1st to the 7th course during our pop-up restaurant EATCOLOR! The pop-up will take place at MAD from the 4th till the 9th of November, and will definitely be this year's most exciting and extraordinary food event. So hurry and get your tickets on www.eatcolor.be, there aren't much left!