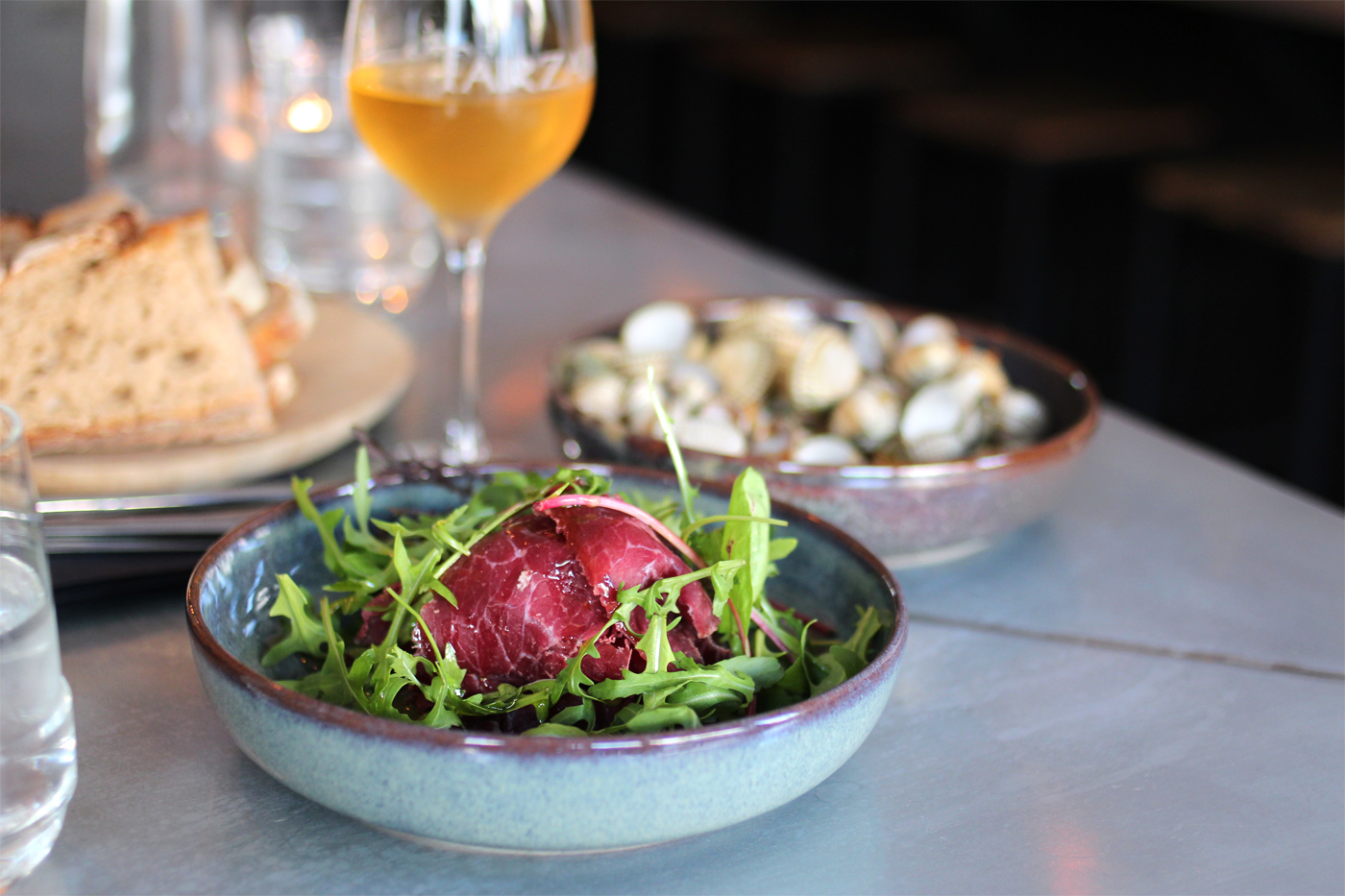 59 rue Washington, 1050 Ixelles
02 538 65 80 – WEBSITE
open from monday to saturday from 5 to 11pm
and sunday from 5 to 10pm
As much as we did regret the closing of YAG*, we can only be glad that their team decided to launch Tarzan, a natural wine bar, in the exact same spot. Even though it has taken over their headquarters, it is nothing like what the previous restaurant used to be. Where a temple of alimentation vive used to stand, you can now find a real gem for natural wine lovers.
On the wall, a mosaic of small black boards, each naming one of the many winemakers they have partnered with. On the menu, wines served by the glass ranging from 4,20€ for a rosé, to 12,35€ for their special « vin muté », and 8€ for a glass of natural bubbly. And if you'd like to try something special, a little more rock n' roll, their suggestion board is there to guide you to the team's favourite selection of extraordinary wines.
On the food side, there again, you'll only find the best : from homemade houmous (6€), white pudding (7€) to rabbit rillettes (8€), everything is simply delicious. But our three favourites go to the beetroot lace with avocado mousse (8€), generously served and yet so healthy, the beef Cecina (10€), which just melts in your mouth, and the steamed shells with lemongrass (10€). It's what we love about Tarzan, making the beginning of the night last for ever, simply sharing a bunch of small plates while enjoying delicious and surprising wines.