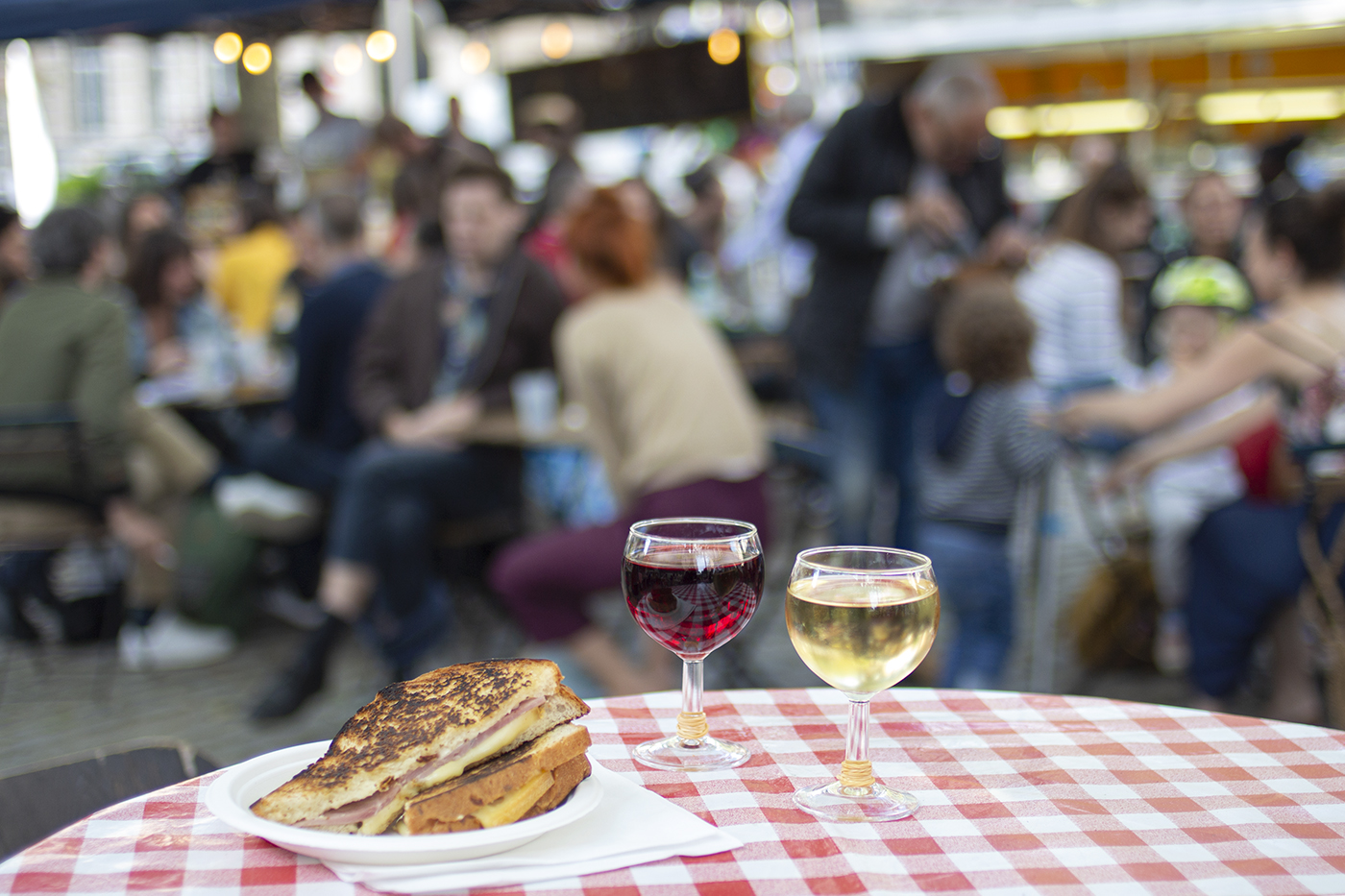 PLACE VAN MEENEN, 1060 BRUXELLES
TOUS LES LUNDIS, MARCHE JUSQU'A 19h, APERO JUSQU'A 21h
Brussels. Its markets, its terraces, its people. Outside sipping a coffee or a glass of wine, as soon as the slightest ray of sun shows. That urging feeling to make the most of the moment, to meet friends for a drink, whether the sun is out or the rain is pouring. Today it's summer, but tomorrow, when it'll be cold and grey, we'll still be there. And so will our markets.
Among our favorites, the Saint-Gilles market on Place Van Meenen, every Monday, right before the city hall. What makes it so special? Hard to say, except that it's the perfect place for drinks with friends. It's an evening market, like the ones at the Châtelain or Place des Chasseurs Ardennais. And if I search deep in my memories, I don't think I've ever showed up there carrying a tote bag, ready to buy groceries for the week. And yet, I've spent so many summer – and winter – evenings there, sitting at a little table on the paved square, or on the steps of the city hall, until early in the morning.
It's a market to meet friends. We love to grab the tartufata pain perdu from El Camion, along with a glass of natural wine, but what we love most, is to drink it with Joël in his truck. We also love the piadinas, thin Italian bread filled with mortadella, arugula and mozzarella. You can also find oysters, dim sums, shrimp croquettes and many more things. But though everything is really good, what we care about most is simply being there, enjoying the people we love in this unique atmosphere.