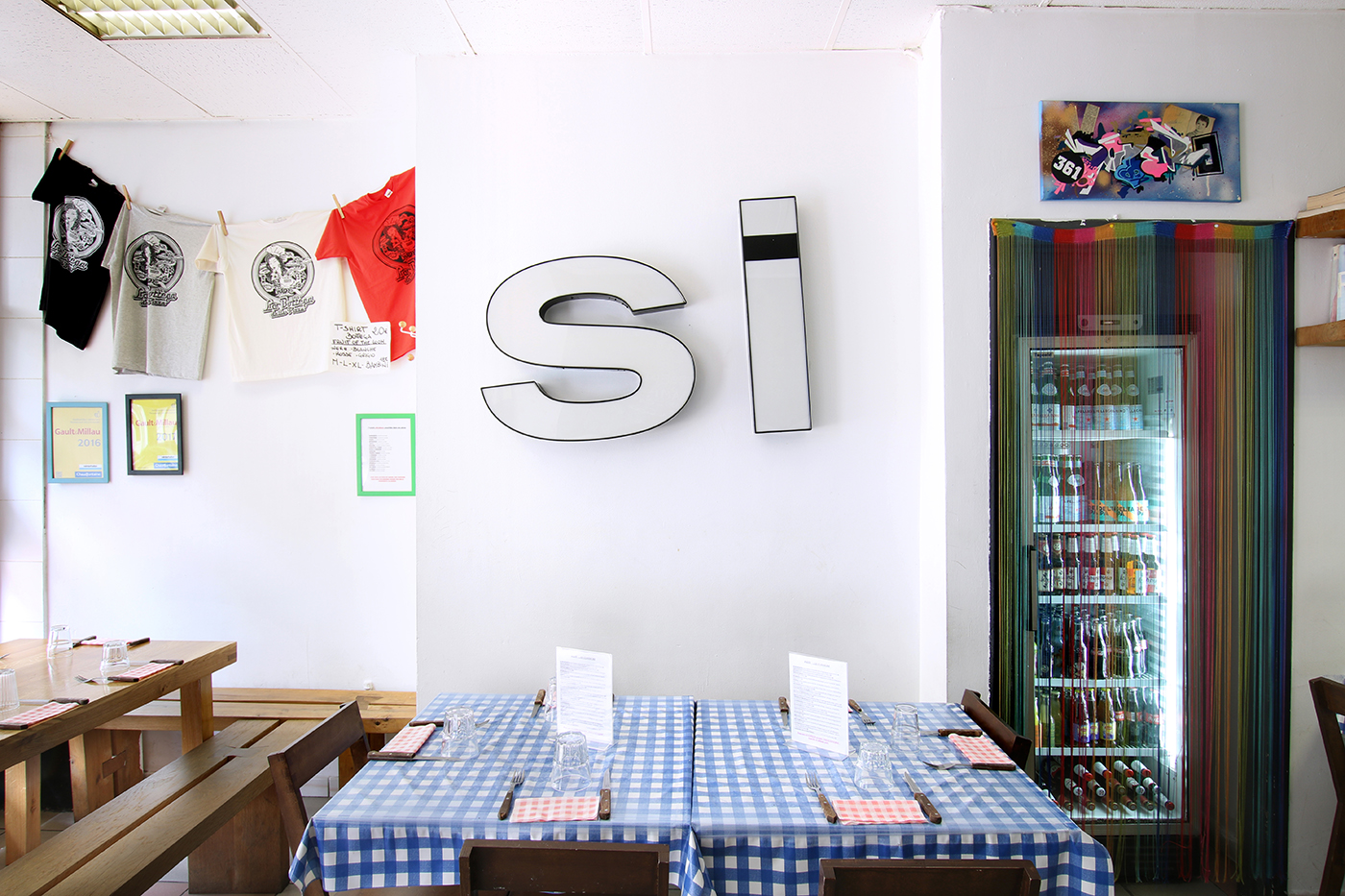 39 AV DUCPETIAUX, 1060 Saint-Gilles
+32 487 78 00 52 – website – delivery
OPEN FROM 12 TO 15PM AND from 18 TO 23PM
CLOSED ON TUESDAY
This tiny Italian pizzeria has since long become an institution in Brussels. If one day you feel like you'd love to eat at La Bottega on an impulse, you'll probably have to wait until 10pm to get a table, or to book sooner the next time. Like we said, La Bottega is quite tiny, and preceded by its reputation, which makes it quite difficult to book too. Not surprising when you know that Roberto's pizzas are among the best in the capital.

The decoration is quite simple, though rather charming, with the checked tablecloth, the fresh flowers on the tables, the red and blue square tiles behind the counter, and the huge SI letters, hung on the wall. When asking Roberto why he attached those letters there, he tells us that "Si is better than no, no?". We couldn't agree more.
We try the amazing antipasti, with grilled vegetables and fresh burrata (20€) for two, but clearly large enough for four. With a spritz, it makes for a perfect start of the night. After that, dive into their Italian written list of pizzas, for more authenticity. But do not worry, if understanding pizza toppings in Italian is not your best skills, ask for the french and english menu. They will happily bring it to your table. Among the pizzas, we recommend the Bresaola (16€), with fior di latte, parmesan, arugula and truffle oil. Another safe choice, the Classica (18€), with arugula, 18 months San Daniele ham, smoked mozzarella di buffala, parmesan and fresh basil. In the summer, when their wooden tables and benches are laid on the little kerb, La Bottega della Pizza enters the list of Saint-Gilles's most wanted spots for dinner.