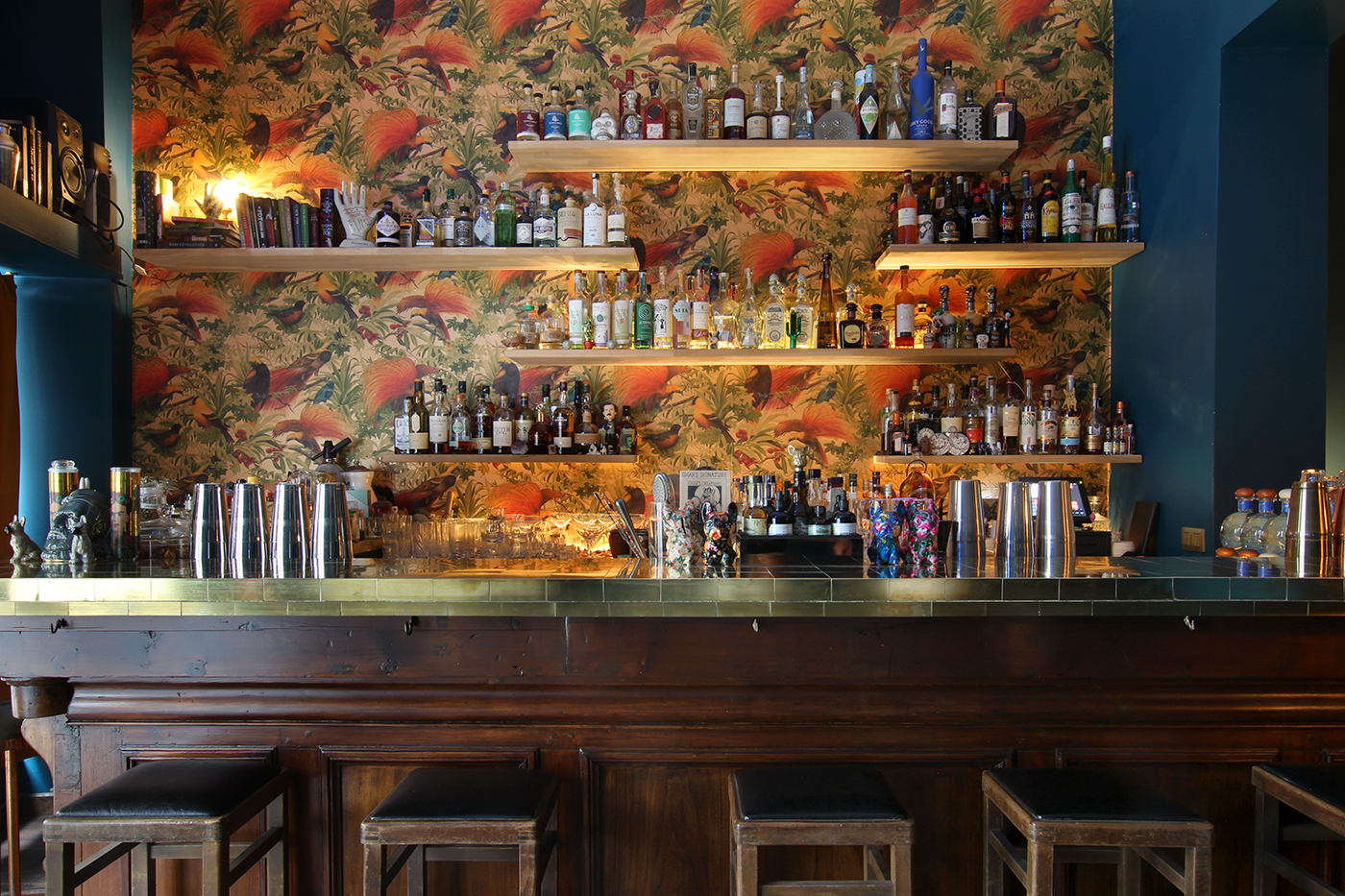 rue de la Concorde 63
1050 Ixelles
eshop with delivery – instagram
cocktails : 13€ – 16€
bites : 7€ – 30€
open from wednesday to sturday from 8pm to 11pm
It's a little bit of chance and a lot of passion that brought Tania and Mario to open Edgar's Flavors.
Tania, the head chef, or the head barmaid should I say, told me all about her story. Hospitality and restaurants had never been her thing, but a few years ago, she decided to join her husband Mario in his Italian restaurant, to get to spend more time with him. She was in charge of the tables and the bar, making simple Spritz and Negroni to the customers, and that's how it all started. A few years later, she is the owner of a super successful and renowned cocktail bar, serving high-end creative cocktails to her customers, in which she offers one of the biggest collection of Agave spirits in Europe. So what happened in between. Well she read a lot, tried and tested a lot, but mostly, she deeply fell in love with cocktails.
Tania is therefore self-taught, and by far one of the most knowledgeable barmaids we know. Bye bye Italian restaurant. Tania and Mario now welcome (or rather used to welcome until a few months ago) cocktail fans at Edgar's Flavors, delighted to have found just the right place to have a drink.
We want people to feel at home, but with a private bar, she says. And that's what happens as soon as you take a seat. In the back, lots of cozy little corners, soft lighting, and frames hanging on the wall. For those who like to see the show however – and we highly recommend you do – it's of course also possible to take a seat at the bar.
But what we particularly love here is all the stories Tania and Mario have included in the description of each of their cocktails. We simply loved Frida's Margarita, the Palo Santo and the Negroni. Oh and the Amethyst Garden too, with homemade chamomile syrup. Like we said, there isn't a single cocktail we didn't like.
Important: like all horeca, Edgar's Flavors is particularly suffering from the crisis. What's great though: their cocktails as well as their carefully curated selection of spirits are available to take away or for delivery. All information can be found here.