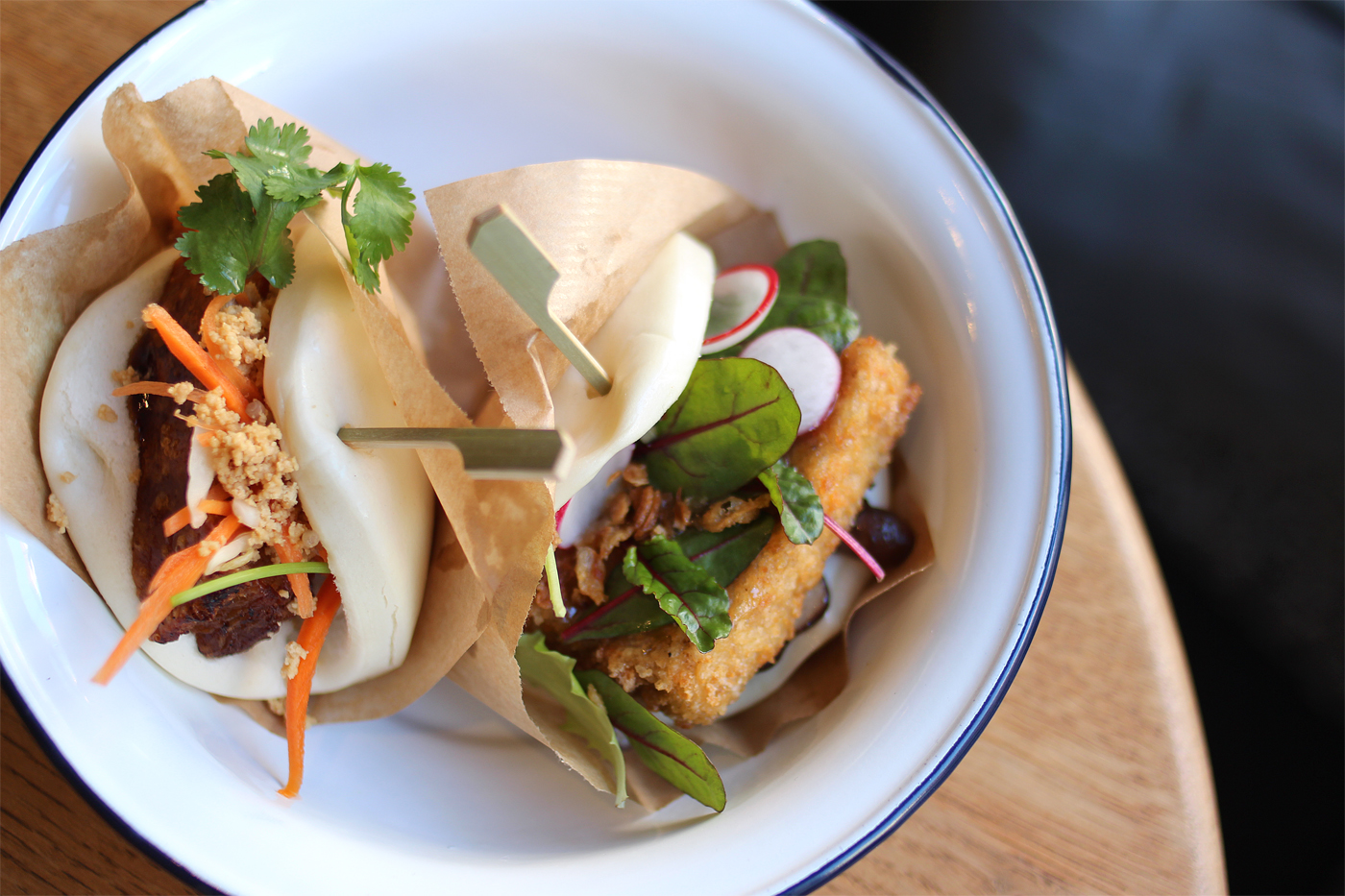 155 RUE DE L'AQUEDUC, 1050 IXELLES
02 538 85 58 – WEBSITE – delivery
OPEN FROM MONDAY TO SATURDAY
FROM 12 TO 2:30PM AND FROM 7 TO 10:30PM
In the past years, Brussels has been quite the target of cool Asian street-food openings. Dim Sums, Spring Rolls, Tibetan Momo… you name it. But comparing to Paris or London, we couldn't help but admit that there were still a few missing, and among them, the Bao was definitely top 1.
After travelling the world, Fabrice, passionate about street-food, decides to bring home the famous steamed bun, which he first encountered in the streets of Taiwan, and to dedicate a whole place to it.
Here, you can order baos filled with pan-fried chicken, minced beef, coated fish or fried tofu (6,50€ individually). But the star truly remains the original version : crispy and tender pork with coriander, peanuts and hoisin sauce. It is just so good that we can tell you will want to come back for more.
They offer different menus, with either 2 (13€) or 3 baos (17€), served with a delicious salad and a steamed ravioli. Fabrice is also working on cool suggestions that should be added to the menu really soon, among which a lacquered duck version he mentioned, that we just can't wait to try.
Known as « Ho Ka Ti » in Taiwan, the little steamed bun was literally named « tiger bites pig » after its fierce look, which reminds us of a tiger who would just have devoured a pig. An image that L'Atelier Dynamo, behind the scenery of the place, obviously had a lot of fun to play with! You'll find representations of tigers everywhere at Bao Bang Bang, from the logo to the illustrations on the shelves. But our favourite one is without a doubt the beautiful carved handle on the front door.
Along with the lunch, we order a green ChariTea, a brand of unsweetened tea, and a traditional Korean tea made with Yuzu marmelade which tasted like heaven.
We leave the place happy and goofy to finally be able to say that we have delicious baos in Brussels!