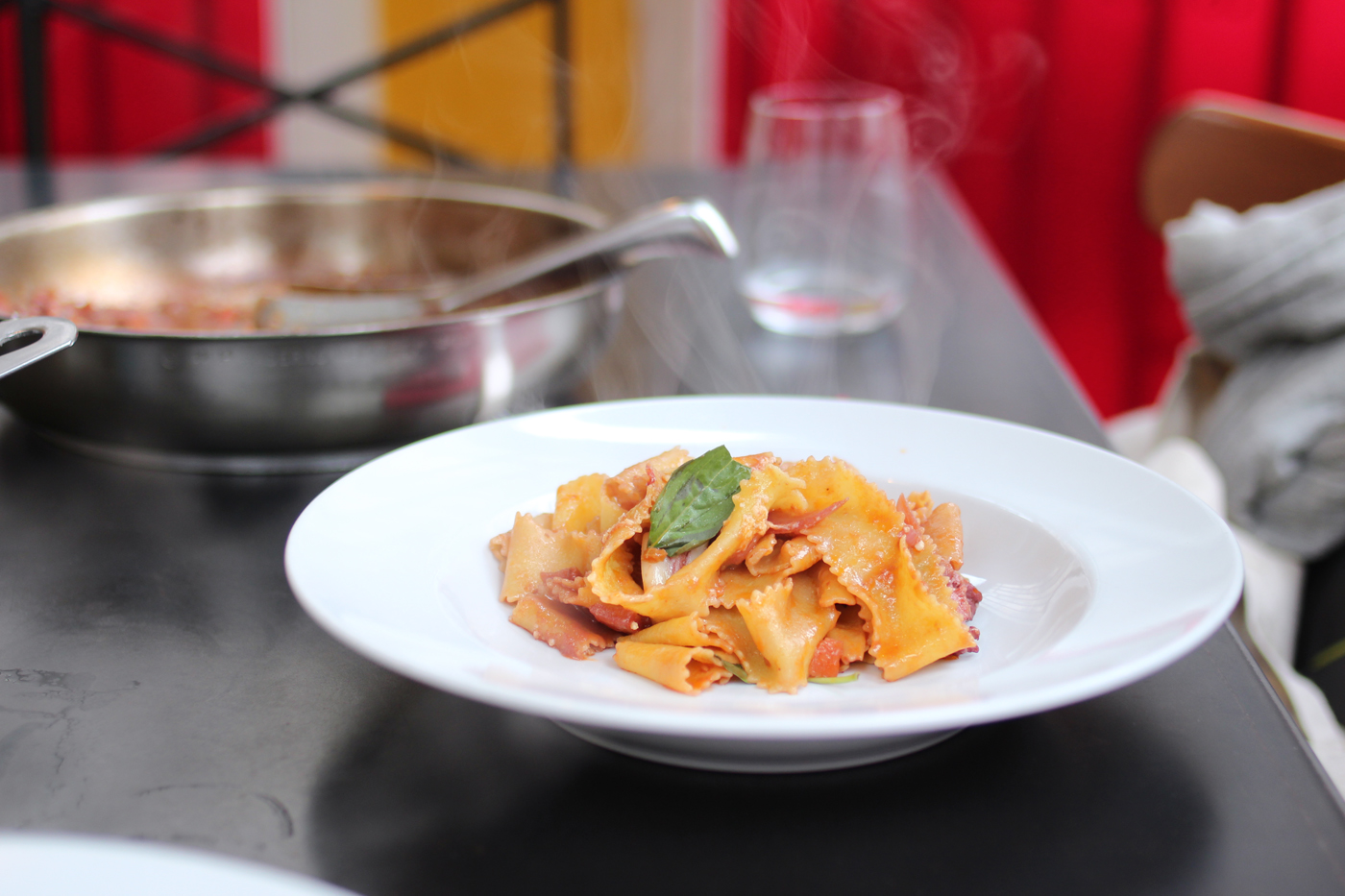 62 RUE DU BOSQUET, 1060 SAINT-GILLES
02 538 89 28 – SITE WEB
OUVERT DU LUNDI AU VENDREDI DE MIDI à 14h
ET DE 19h à 22h30. LE SAMEDI DE 19h à 22h30
Nuovo Rosso is the kind of place we should have told you about a long time ago. The place every single ragu di salsiccia enthusiast loves to hear about, and in turn discreetly share with only their favorite friends. The neighborhood Italian, the one that never disappoints.
Here, it's in the plate that the magic happens, or should we say in the pan, literally. The minute-made pastas are brought to the table in large steaming pans, to share with your friends, or feast on all by yourself.
The specialty, you might have guessed, is the Pappardelle al ragu di salsiccia (17€), by far the best in Brussels, at least according to us. They're prepared with Italian sausage, red wine and red onions. A must-try. Not far behind, the Paccheri del Prete (17€), with eggplants, cherry tomatoes and mozzarella cheese. And if you're here to celebrate something special, go for the Pappardelle All'Astice (28€), with tomato sauce, garlic, white wine and half a lobster! Still alive about a minute before, you'd hardly find a fresher beast. Careful though to pre-order it by phone when you make your reservation, as they run out fast.
Nuovo Rosso is a place we love, and recommend with closed eyes. It's not the place you come to for the decoration, but it's definitely the place you come to for an authentic and generous pasta dinner, surrounded by Italians and devoted neighborhood regulars.