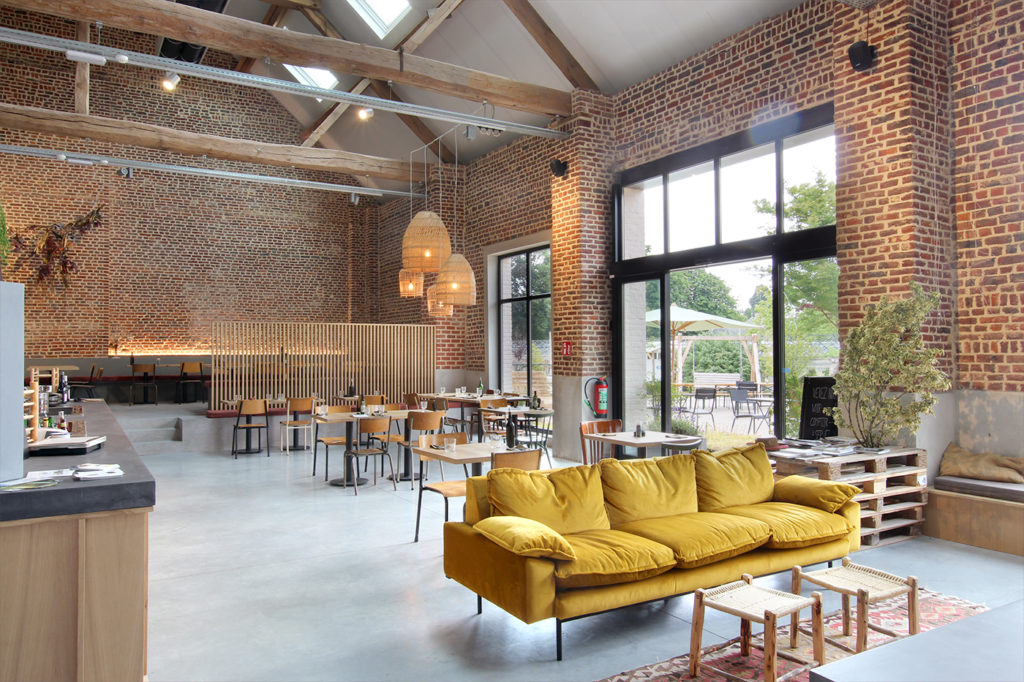 117 chaussée de bruxelles, 1310 la hulpe
02 653 80 15 – site web
from tuesday to saturday, from 9am to 5pm
Dishes: 10€ – 21€
Since January 2019, Saskia and Marine have traded Ici, their tiny organic canteen in Brugmann, for a 6-hectare piece of land, 10 minutes away from Brussels. Les Terres d'Ici, the new project on which they have been working for over two years before opening, is extremely promising. Partnering with the managers of the tree nursery and the farm, the girls have strengthened their vision and made their new venue yet even more sustainable than the previous one.

The idea: 80% of the food supplies from the restaurant will be provided directly by the farm on the same premises. Food-wise, most of Ici's recipes are still on the menu, with the delicious matured beef sashimi (21€), and the classic assiette comptoir (19€), available here as a buffet. A soup, hot or cold, grilled salmon and a few other dishes are also available on the lunch menu, made for 80% of its dishes with vegetables. Saskia, the chef, tells us about her will to prepare "farm food", fresh and comforting, not overdone and always centered on fresh ingredients. Until they open the restaurant on evenings as well, the girls have already started offering evening drinks from Thursdays to Saturdays. The perfect occasion to try their Northen plate to share, organic cocktails or a glass of natural wine from Biodivino. Before leaving the restaurant, we can't help but stop by their beautiful boutique, to get some of the stunning matte black plates or a few wooden utensils, just to make sure not to leave empty-handed.