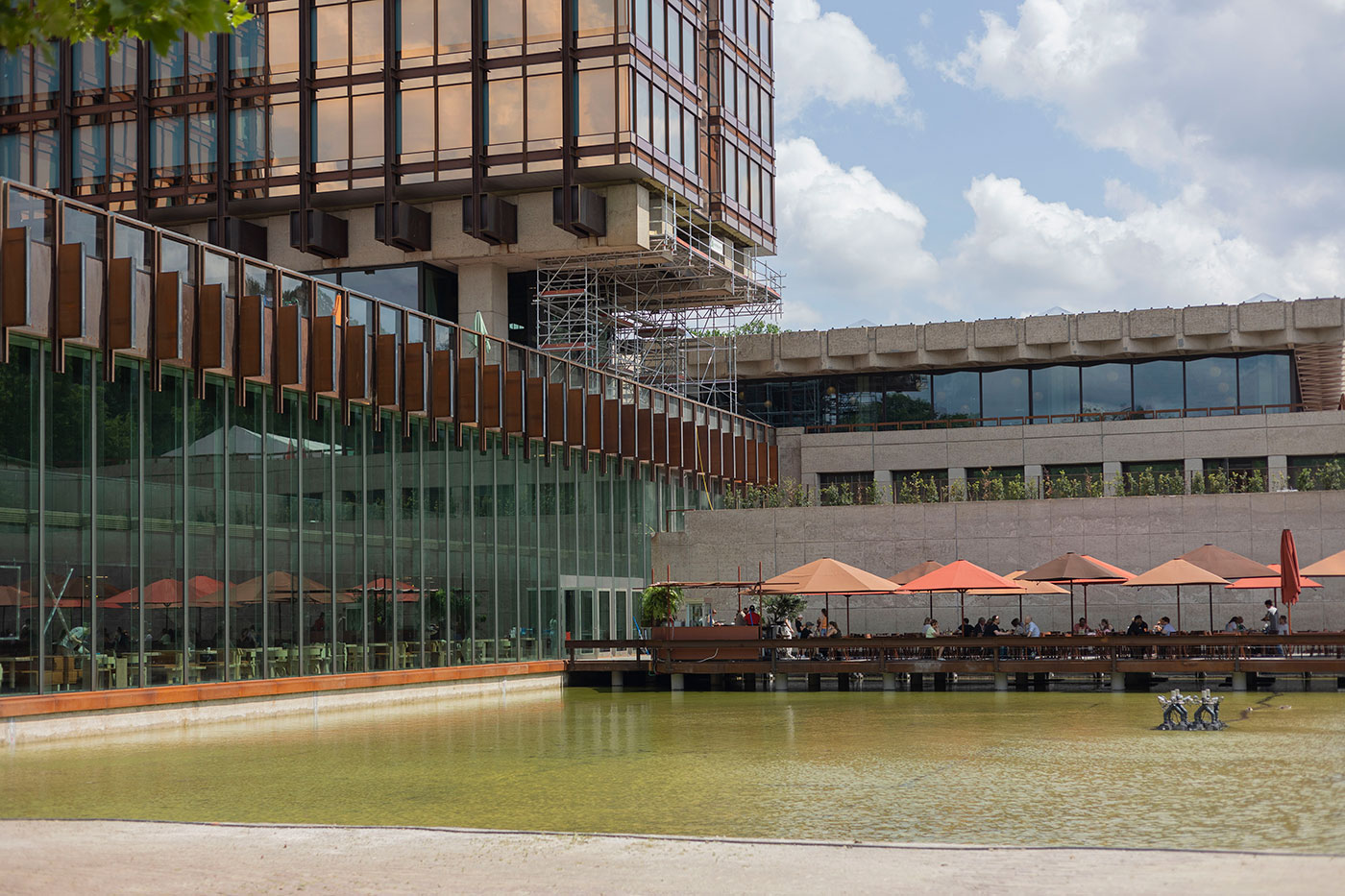 boulevard du souverain 25,
1170 Boitsfort
website
everyday from 12 to 11:30pm
13 food stands
dishes from 6€

 
We tried the Fox – the brand new food market in the no-less brand new Mix building, and it had been a while since we were this excited by a food court.
Walking through the alleys, all our senses are alert. We spot the menus, the plates, evening the beeping lights from the other customers' buzzers have caught our attention. Everything looks delicious. We're only two, so we decide to go for four different food stands, even if it might be a tad too much. We don't really have a choice though, we want to try as much as we can. Tacos first. Real corn-based tortillas like the ones they serve in Roca are quite rare in Brussels, so we order three (14,90€ for 3). We then head for Coast, with a large choice of seafood and fish, and go for the lobster roll (15€), though we're super tempted by the coconut, candied lemon and curry clams (12€). We then stop by Roru rolls, the new concept by Umamido, and pick up some shiitake and yellow radish rolls. Simple yet delicious. It was impossible to miss out on Sababa too, a middle eastern concept with daily made challah bread. We had the beef meatballs and the cauliflower with white butter and almonds.
All four buzzers in hand, we head out to the sunny terrace where we can enjoy the view of every single detail of this outstanding building. A few minutes later, our buzzers start to flash and the feast can begin. The meatballs are out of this world, fluffy and airy at the same time, and full of fresh herbs. Everything is simply delicious, and we even manage to finish it all.
The terrace, with it beautiful view, umbrellas and its green surrounding make us feel like we've left Brussels for a little while. A little hour later, we're back on our bikes, happy and full, already thinking about what we'll order during our next visit – hint, the Neapolitan pizzas from Moza, the Japanese pancakes by César at Lova or meat grilled on the Argentinian Asado by Loulou.