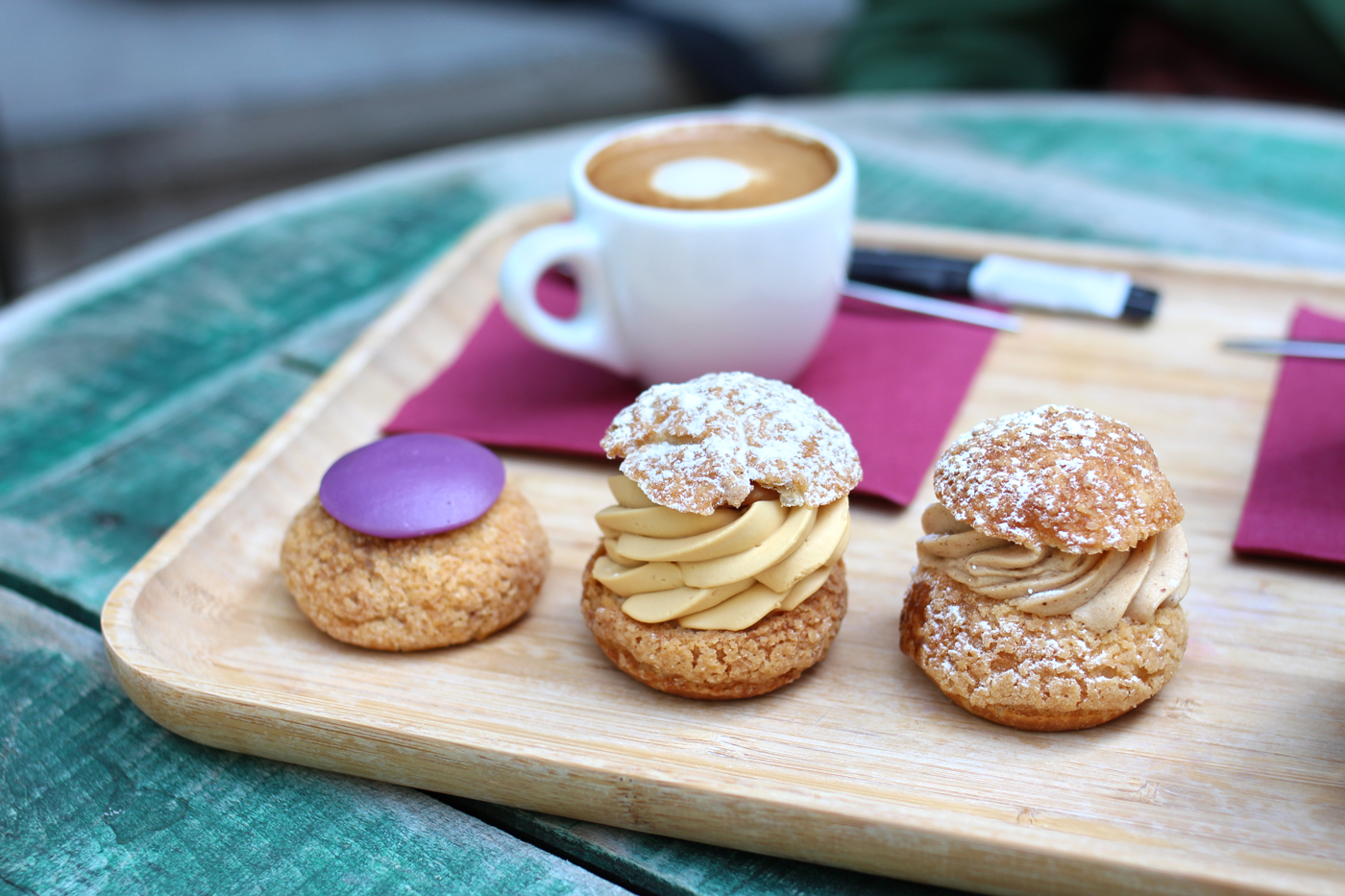 46 avenue Jean Volders, 1060 Saint-Gilles
02 537 16 92 – WEBSITE – delivery
OPEN FROM THUESDAY TO SUNDAY FROM 10AM TO 6:30PM
choux : 1,50€-2€
Stuck in between two Art Nouveau houses on avenue Jean Volders, Chouconut is a charming take-out counter and tea-room, managed by its two pastry chefs and owners. A place to eat or take away choux (pastry puffs with cream), cookies and donuts, hence the perfectly chosen name.
Before setting their quarters in the previous Merrily's cupcake boutique, both chefs had long made their ways into the finest pastry kitchens of the world. After working at Bocuse in Orlando, Ducasse in Vegas, Hotel Bristol in Paris and even Le Châlet de la Forêt in Brussels, Baptiste Mandon and Giovanni Malecot only dreamed of one thing : opening their own pastry shop. In the Spring 2015, Chouconut opened its doors with a counter filled with tons of coulourful choux, stuffed with mango and passionfruit, green apple, basil and raspberry, yuzu or dark chocolate from Madagascar (from 1,50€ to 2€ each). The chefs have been keeping their flavours and colours evolving throughout the seasons ever since, and definitely know how to keep their customers intrigued. The cookies and donuts are just as good, and choosing can be a real torture when your turn finally comes to place your order. To enjoy the pastries, you'll have to make your way over to rue Jean Volders. Though the shop is a real success, opening a replica is simply not an option for the owners who believe in preserving the singular authenticity of each neighbourhood. And if the idea of opening another venue is not totally excluded, what we may find there is still a total mystery.