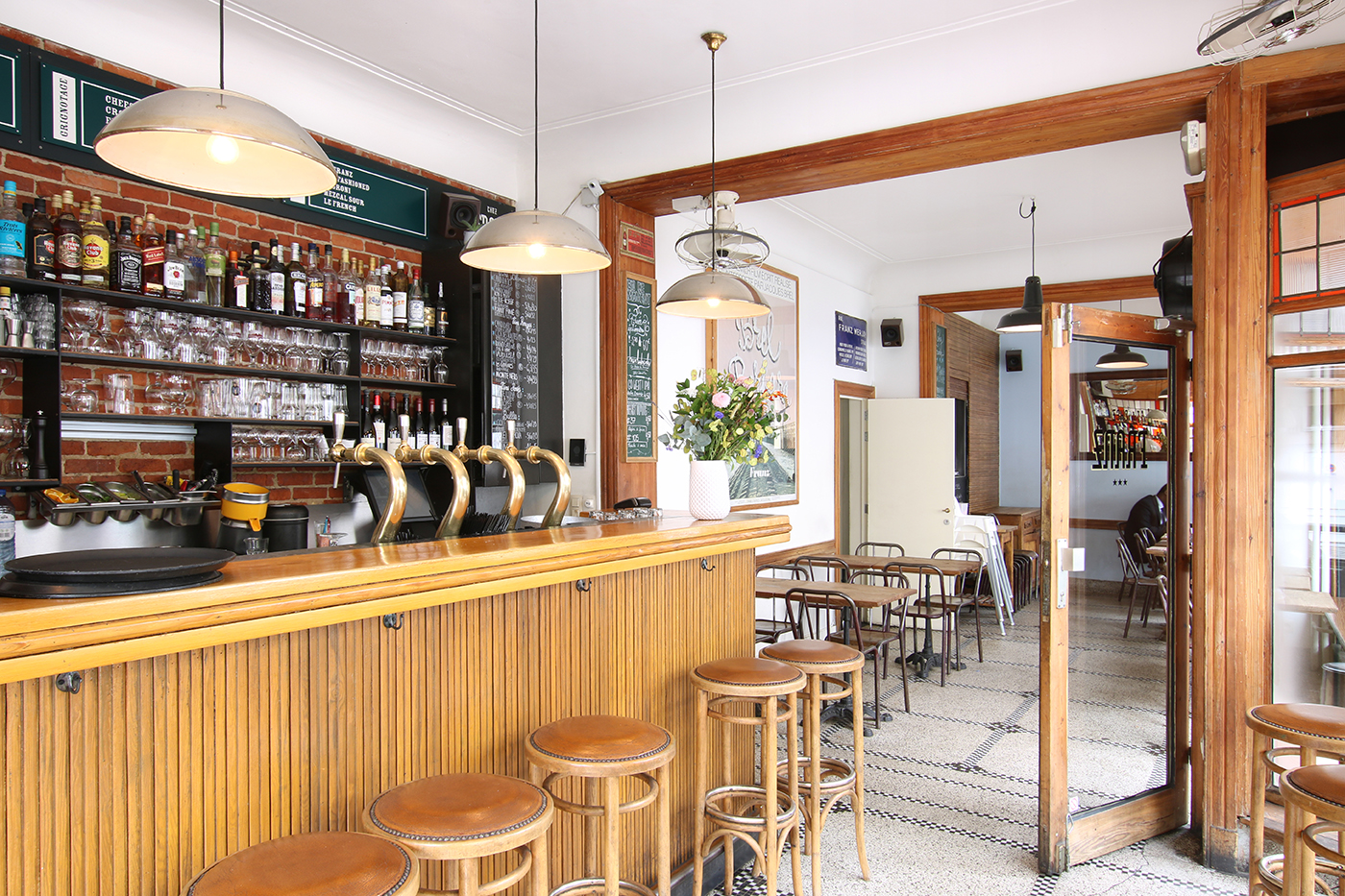 30 AVENUE DU HAUT PONT, 1050 BRUXELLES
TEL: 02 347 42 12 – SITE WEB
OPEN DURING THE WEEK FROM 8AM TO MIDNIGHT, AND FROM 10AM TO 1AM ON THE WE
Chez Franz is without hesitation one of our all-time brunch favourites. If we do love to come here to enjoy a cocktail on their perfectly oriented sunny terrace, this place is before anything else a compulsory stop for lazy Sundays. The brunch menus, from 7 to 20€, could be labelled as classics, and it's what we love about them. Simple things, just like this unpretentious and friendly bar, for the days where making the slightest decision is already too much. The medium menu, their best-seller, is made of a hot drink, a freshly squeezed orange juice, homemade rice pudding, fried eggs with bacon, fresh bread with jams, Liege syrup, Nutella, butter, honey, and a plate of cold cuts. For five extra euros, they'll add a glass of Proseco and a plate of French toasts. Heaven.
All the elements of the brunch menus are also available à la carte, like the grey shrimp pistolet (9€), or the yoghurt with organic muesli (5€). During the week, we love to come here for their typically Belgian lunch specials (12€), like the chicons au gratin (oven baked endives with ham and cheese), or the stoemp saucisse (mashed potatoes with veggies served with sausages), or to extend our afterwork drinks until we miss dinner. Another must of the house : the 5 euros cheeseburger, made in a real Belgian pistolet, and simply wrapped in kraft paper. One of our best tips for a quick and delicious meal on the go.