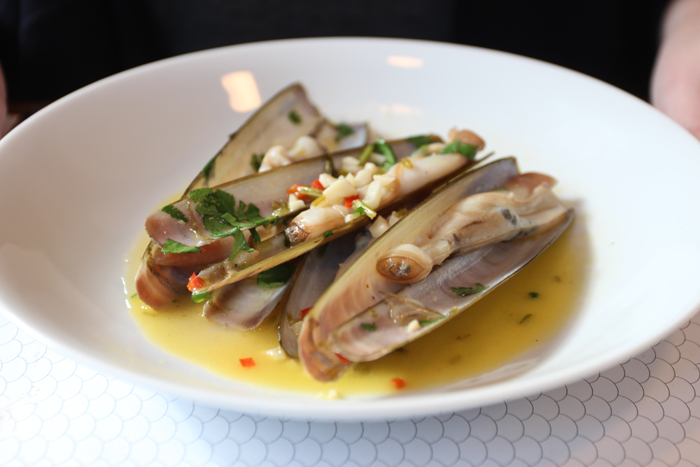 2 RUE VAN GAVER, 1000 BRUXELLES
02 218 64 20 - SITE WEB
OUVERT DU LUNDI AU VENDREDI DE 10h à 20h30
We walked into Beaucoup Fish during a cold winter day where the sun was timidly starting to shine. The whole place was filled with a soft light, brightening the green walls, marble bar and wooden tables while slowly warming our backs.
As the name says, Beaucoup Fish is all about fish of course, seafood and that's about it. They change their menu according to the market, putting fresh seafood forward. A concept that was definitely missing in Brussels.
/

1