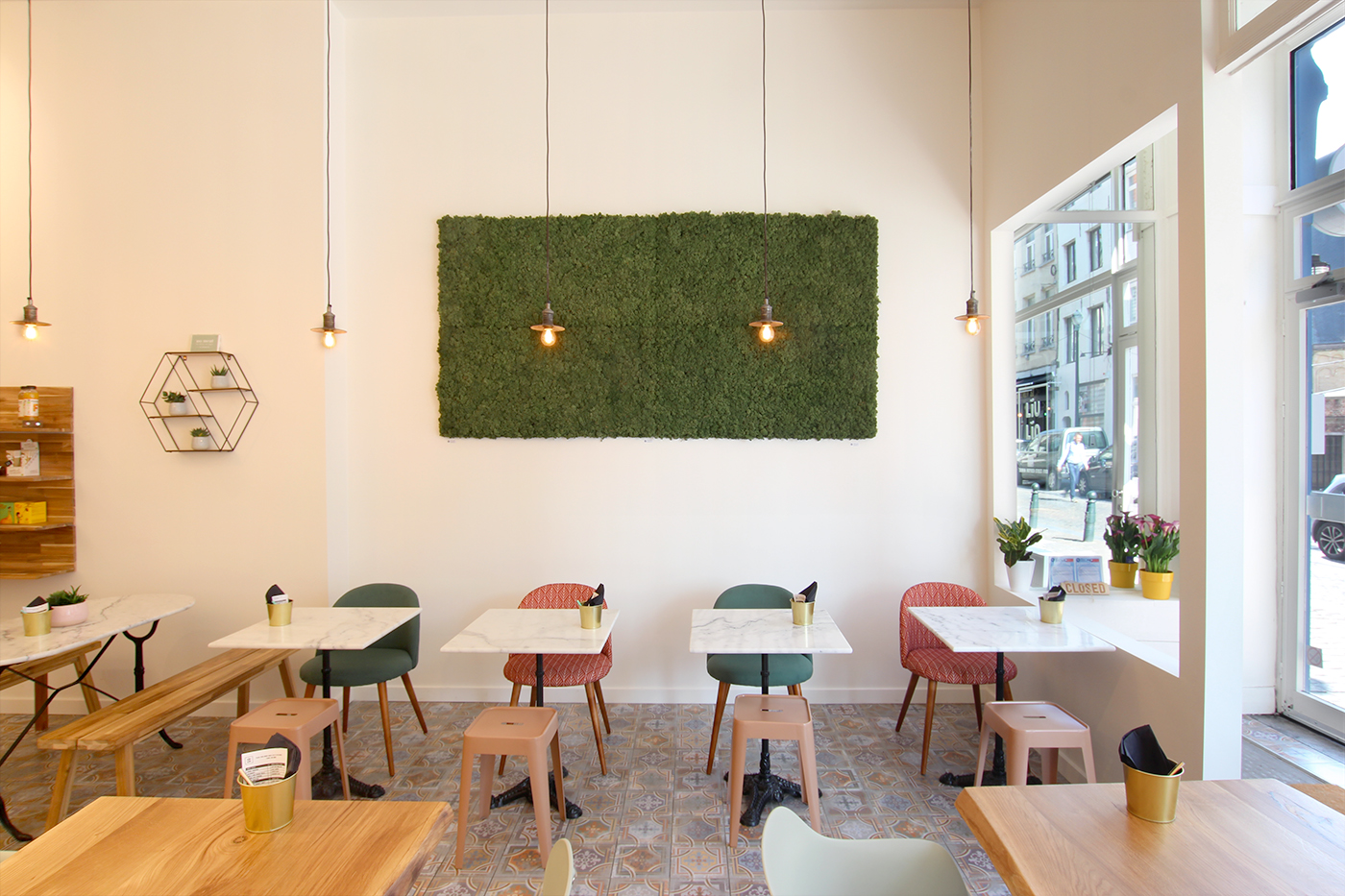 20 rue haute, 1000 Bruxelles
02 455 08 30 – site web
from monday to friday, from 11:30 to 2:30pm and from 5pm to 9pm
from saturday to sunday, from 12 to 3pm, and from 5pm to 9pm
mains: 13,50€ – 15,50€
All the way down the Sablon, on that tiny piece of street connecting to the Crosly Bowling, a new canteen just opened: Liu Lin. One is called Liu, the other Lin. What both the two sister have in common with the restaurant, apart from their name, is a 100% vegan way of life. On the menu though, things are not that obvious. Fried calamari rings, shrimp tempuras or "crunchy chicky" seem quite common items when browsing through the list of dishes. You have the right to be confused.