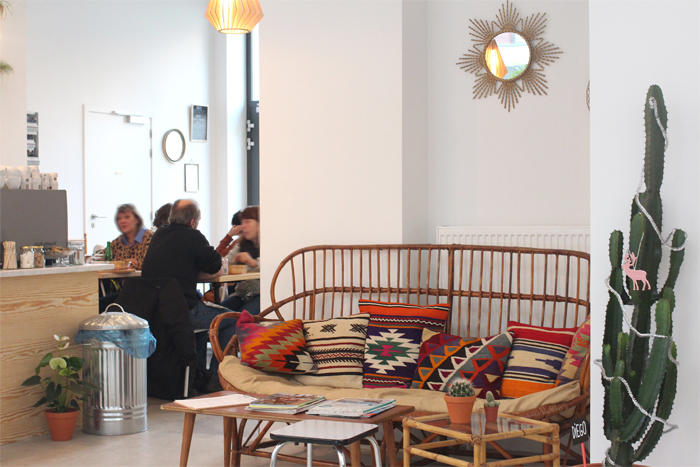 10 RUE DE RUSSIE, 1060 BRUXELLES
02 534 43 98 – SITE WEB – MENU
OPEN FROM MONDAY TO FRIDAY, FROM 11:30 AM TO 6:30 PM
First of all, Mammouth is clearly one of a kind in the Midi Station neighborhood. The type of place you can enjoy any moment of the day, for breakfast, lunch, coffee or even brunch, for long moments enjoyed with friends or long afternoons with your laptop.
Mammouth is also the story of a young lawyer and a teacher, starting a new life with this new beautiful project. Their warm welcome is key to make you feel right at home in this place where you could stay for hours without feeling the furthest sense of guilt.