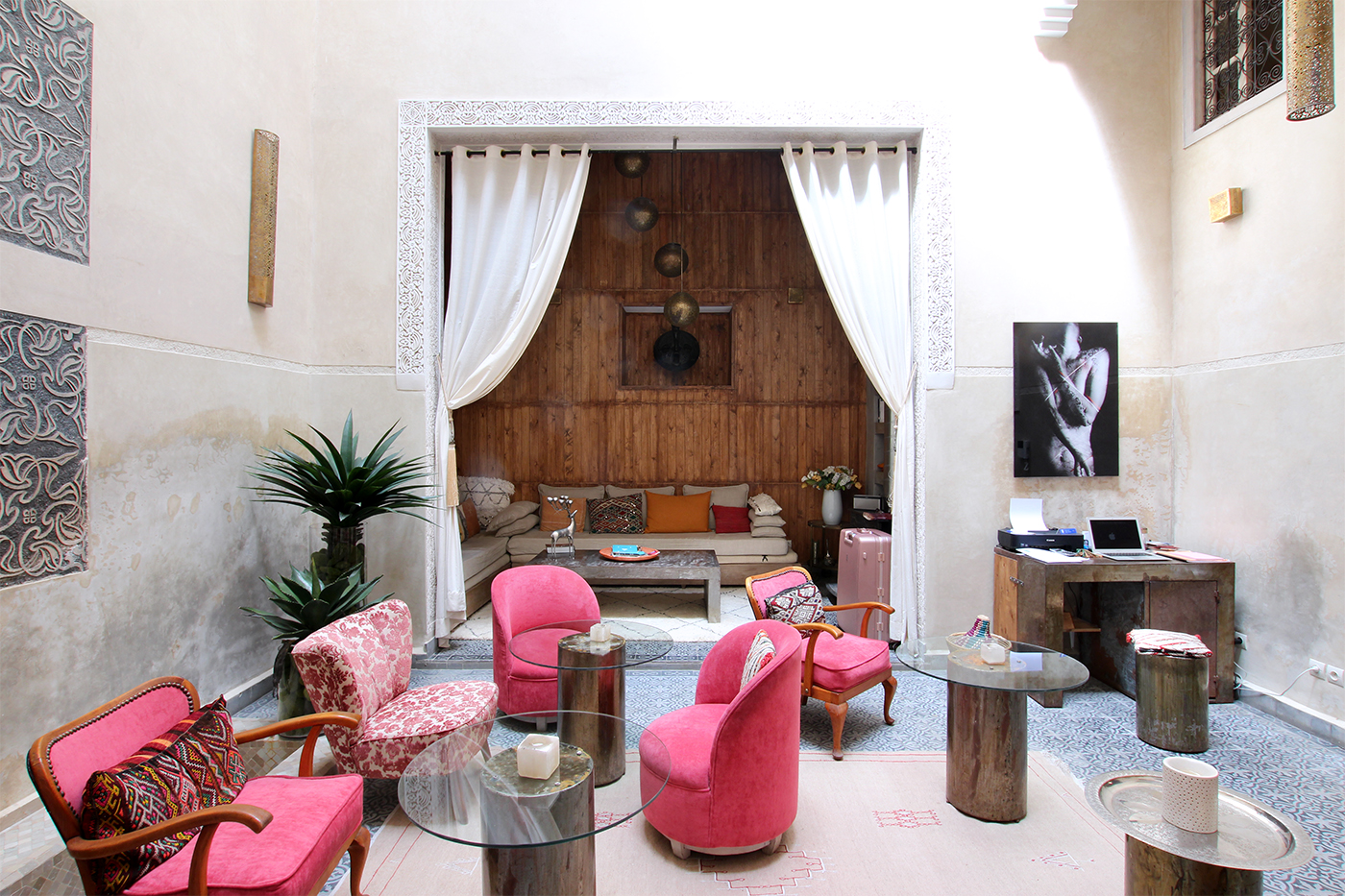 Riad Anata, Fez
SITE WEB – réservation
chambres doubles 108€ – 126€
riad complet (5 chambres) : 600€
About five years ago, we were lucky to discover Fez for the first time, thanks to Valérie's invitation in her stunning Riad Anata, just a few weeks after its opening. Having travelled the world and worked in Africa for over 10 years, this Belgian globe-trotter decided to buy her very first real-estate investment in Fez, Morocco. With the project of a luxurious, charming and accessible Riad in mind and about 4 years to develop it, Valérie was able to design every single detail that now make the Riad what it is.
Last month, I had the chance to discover Fez's Medina for a second time, and to stay in her stunning Riad for a weekend, after 10 incredible days spent in the South of France with Wellness Experience.