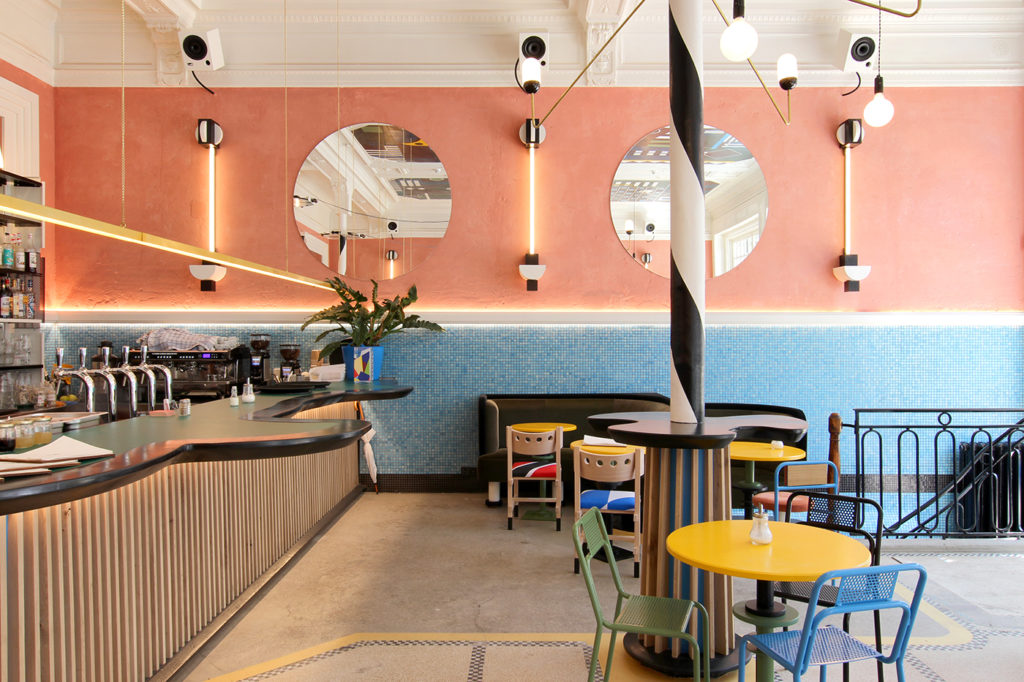 16 parvis de saint-gilles, 1060 Saint-Gilles
02 644 04 61 – facebook page
from sunday to wednesday from 8:30 to 11pm
on thursday from 8:30 till midnight
friday and saturday from 8:30 till 2am
evening snacks : 6,50€ – 15€
cocktails : 7€- 10€
The renovation of the magnificent Aegidium building, completely abandoned in the late 80's, had been long overdue. Built in 1905 in the center of Parvis de Saint-Gilles, with its beautiful ballrooms and theatres, its main purpose used to be highly cultural. Today, we can only find what is left of it, with beautiful bits and pieces of mural paintings, stained glass or original tiles. At its front, right on the Parvis, a mythical bar used to stand: Café Flora.