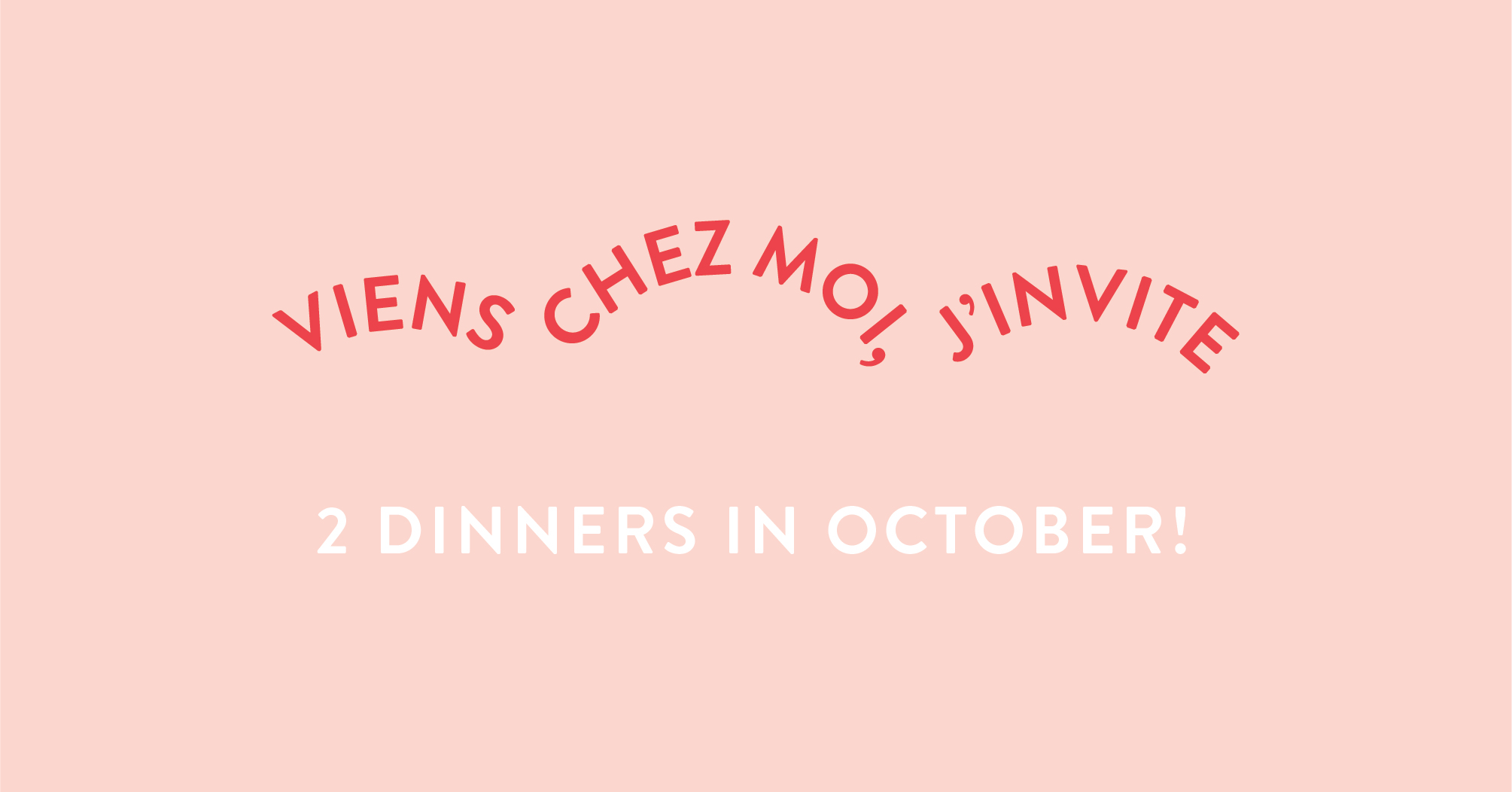 Viens chez moi, j'invite…
Flagey – address upon réservation
October 27th and October 28th
shared table of 16 people
4 course tasting menu + apetizer
+ sparkling wine & + wine pairings: 75€
The dinners "Viens chez moi, j'invite un chef" are back! 🥂
The concept: Every month, I will welcome you into my very own apartment for a unique type of dinner. One chef, an open kitchen, a perfectly sun-exposed terrace for drinks, an amazing 4-course gastronomic tasting menu and a table for 16 people! Atmosphere? Cosy, intimate and chill! What better to ask for?
This October, I'm inviting two different sets of chefs and hosting two dinners in my apartment!
• On the 27th of October, I'm inviting Ben & Alice, from one of our favorite restaurants, Brut. Opened less than a year ago by the couple and Alice's brother, the restaurant soon made a reputation for itself and it is now extremely hard to get a table! Book for their very special dinner at mine, right here.
• On the 28th of October,  I'm inviting Stefan Jacobs, from the newly opened restaurant Hors-Champs. We had already had the occasion to try his amazing cuisine a couple of times, first at Bertinchamps, then at the pop up restaurant Chez Marie in Flagey. For only a few days now, Stefan has been welcoming customers in his very own place, Hors-Champs, in Gembloux.  Book for his dinner in my apartment, right here.