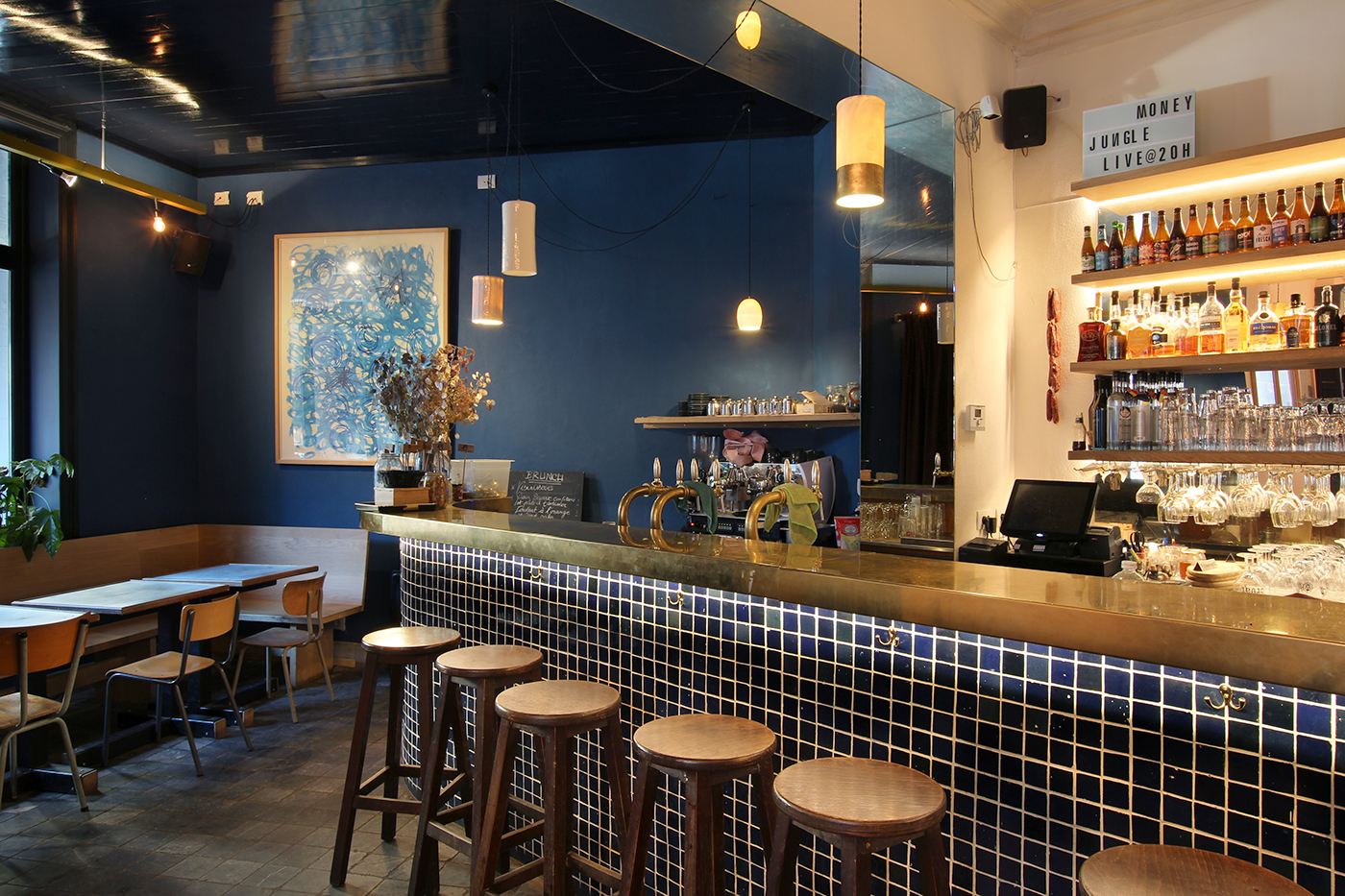 60 rue des minimes, 1000 Bruxelles
02 355 37 11 – SITE WEB
ouvert du mardi au dimanche de midi à 1h du matin,
le vendredi et le samedi, jusqu'à 2h du matin
lunch : de 10 à 18€
We already used to stop by for an espresso served with a Carambar candybar, back when it was still the restaurant L'Arrière Pays. It was simply hard not to: the terrace on the little paved square seemed to be calling out to us, asking us to have a seat either in the sun or in the shade from the huge tree right in its center. Since it became Café des Minimes, the little square has become a destination by itself.