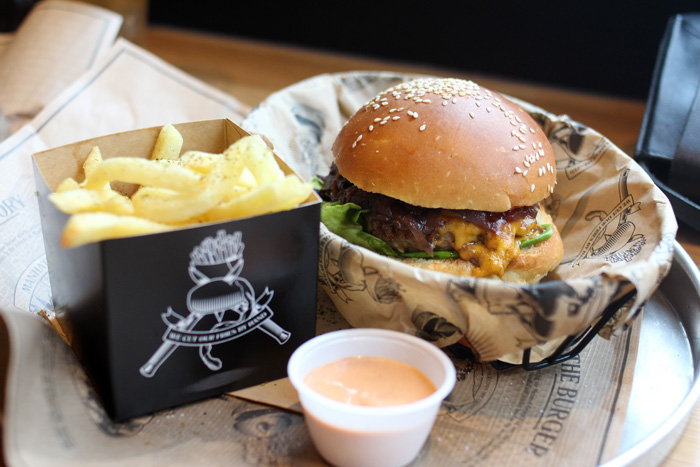 164 AVENUE LOUISE, 1050 BRUXELLES
NO RESERVATIONS – SITE WEB
OPEN 7 DAYS A WEEK FROM 11:30 TO 10:30PM
There is a New Yorker in every city, , that is the quote that sets the tone at Manhattn's.
And it is in fact New York you will find once you step into the restaurant, hidden in every little detail.
You'll even end up appreciating the queue (5 minutes wait, no big deal) which reminds us of the one at Shake Shack in Madison Square Garden. The buzzer is here too, to make the concept even stronger, and will get all shiny with little lights only five minutes after you get seated. Perfect timing I say.