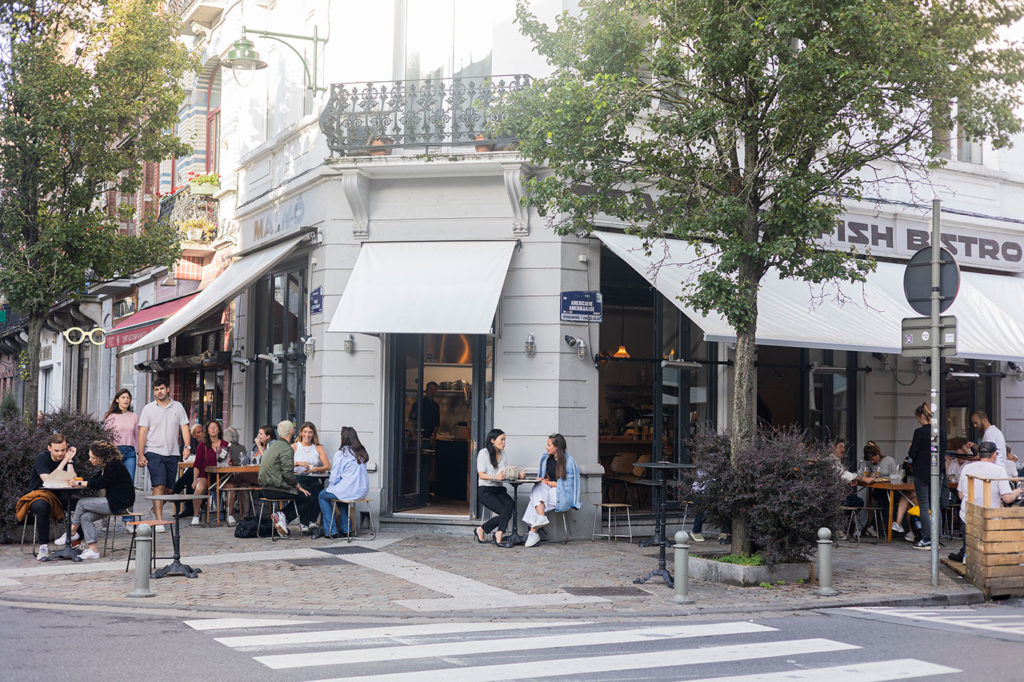 88 rue américaine,
1050 Ixelles
instagram – 0476071457
tues & wed : 5pm – 11pm
thur & fri : 12 – 2:30pm /5pm – 11pm
sat : 12 – 11pm
seafood : 9€ – 25€
small plates – 6€ – 16,50€
I feel like it was just yesterday. Yet, the snow just fell, and I'm starting to feel the chill through my gloves as I ride my bike. But as I scroll through the photos of Malmö taken in the blue light of summer evenings, I can see us there again.
The enamel bowls filling up with empty shells as they disappear, swallowed up as quickly as they arrived. The shrimp croquettes that we ordered one piece per person "to be reasonable," but we're already ordering them again, hand outstretched toward the waiter. The glass of Chenin that we end up getting the whole bottle of. The laughter and friends crossing paths, tables mixing and expanding, and that vacation vibe, which, I believe, is inherent to all places that serve good wine and seafood as fresh as if they were just caught. It feels like we're there. In summer. On vacation. By the seaside. Ultimately, it doesn't really matter as long as we're having fun, and we're having a lot of fun at Malmö.
Continuer