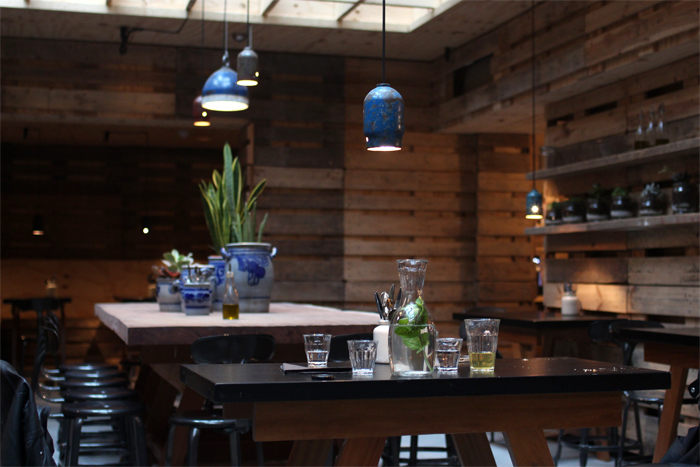 48 RUE VERONESE,1000 BRUXELLES
0471 22 28 02 SITE WEB
OPEN FROM MONDAY TO FRIDAY, AND ON SUNDAY FOR BRUNCH!
DE 11h à 19h30
Henri & Agnes is a new organic lunch spot, opened a few weeks ago in the Schuman neighborhood. They prepare healthy and savory vegetables plates, in the same spirit as Chez Josy, served with fresh goat cheese or with meat, daily hotpots and soups.
Before even trying their cooking, we couldn't wait to go, completely charmed by the pictures we had seen passing on instagram.
We crossed the hotel hall to enter a room totally covered in wood, where little blue lamps were hanging everywhere. Sun rays were piercing directly through the ceiling, and little succulents plants added a soft girly touch to this place initially designed by Frederic Nicolai.
The result is a peaceful and warm canteen, where you'd just love to sit around the whole afternoon.
We tried a delicious chicken hotpot with olives and preserved lemon, a plate of vegetables with fresh goat cheese and amazing desserts. The poached pears with rose and orange peel got us totally in love.