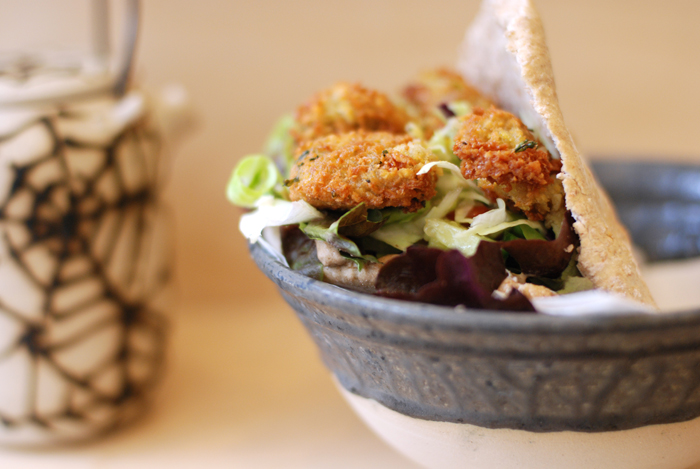 24 PARVIS DE ST GILLES,1060 BRUXELLES
02 534 41 55 SITE WEB
OUVERT DU MERCREDI AU DIMANCHE,
LE MIDI ET LE SOIR.
JEUDI ET DIMANCHE OUVETY TTE LA JOURNEE
Chana literally means chickpea in Hindi. A name well chosen by Ali, the Pakistani owner of the place, who prepares delicious falafels in his open kitchen daily. I this small neo-canteen by Parvis de Saint-Gilles, falafels are the hit of the place. We'll order them in pitta bread with tahini, babaganoush or humus, along with delicious eggplant pakoras with fresh mint sauce on the side. The falafels are crunchy on the outside, and soft on the inside, just how they should be.
Everything here is vegetarian and prepared daily with organic ingredients only, from the falafels to the minute-made fresh fruit juices.
The restaurant is small and quite narrow, but full of natural light and simply decorated with wooden stools and original floor tiles that were kept from the initial building. A true hidden gem, away from all the noise and animation of the Parvis. Our biggest crush : the handcrafted ceramics in which the falafels are served, made by Ali's partner.