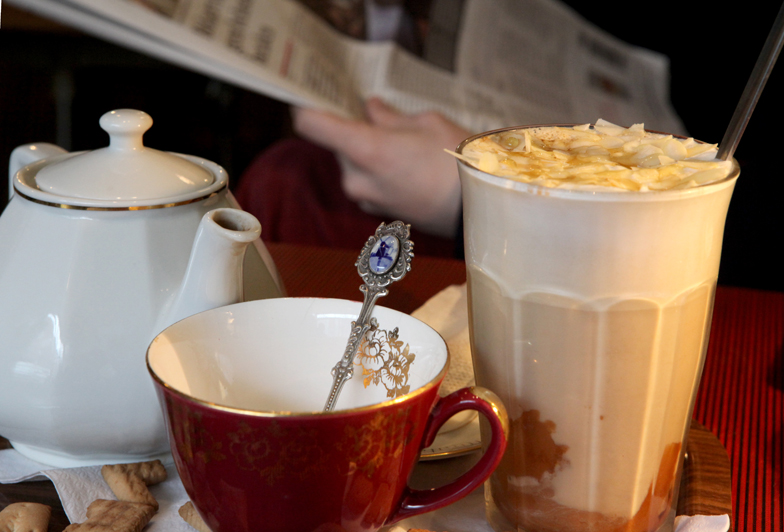 18 OEVER, 2000 ANTWERP
OPEN FROM MONDAY TO SAT. FROM 11AM TO 5PM,
AND ON SUNDAY FROM 12 TO 5PM
La Chascona is a tiny really cute café in the antique and design stores neighborhood in Antwerp. The place has got something vintage, and the second room is filled with comfy couches.
I'm not a real coffee drinker, but a real victim of the starbucks concept (sorry). For me, coffee comes with tons of caromed and sweet things in it, and the couches that go with.
La Chascona is exactly what a girl like me needs, minus the american side, and with the stylish vintage Antwerp touch.
The menu is a list of delicious choices. Coffee Winnie the pooh (with honey), with chocolate and mellow cakes (took me a while to decide), with spéculoos spread and almonds, with caramel and smarties, the "paris hilton latte" with little silver balls… Only really sweet and really great stuff, and some nic nac, to decorate. And of course, they also serve delicious homemade pies and cakes.
A few minutes after ordering, it started snowing outside. I might as well admit the little girl inside me totally loved the cliché.