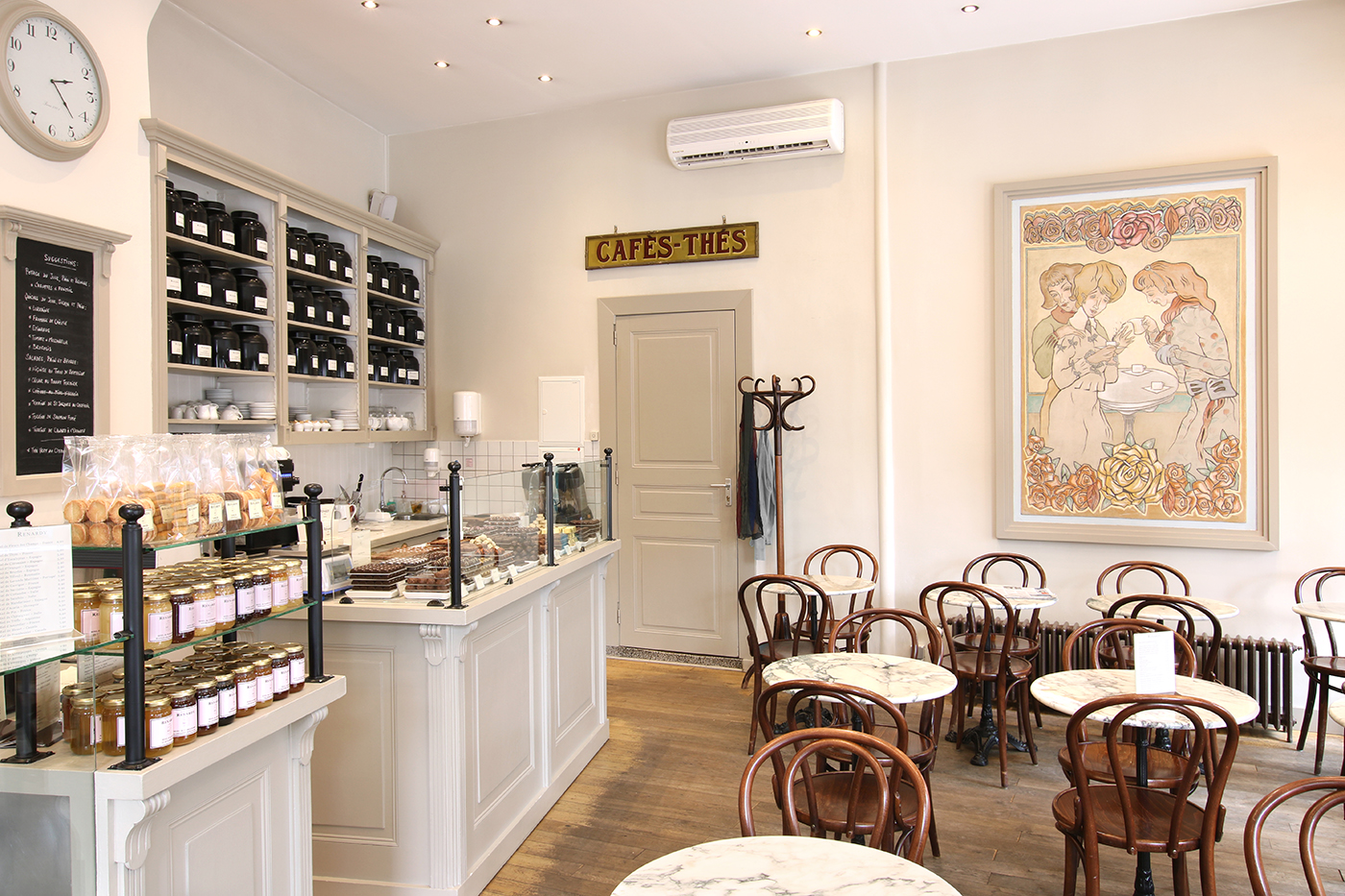 111b CHAUSSEE DE WAVRE, 1050 BRUXELLES
TEL: 02 515 30 17
OPEN FROM TUESDAY TO SATURDAY, FROM 8AM TO 6:30PM
La Maison Renardy is a real gem, lost between Matongé and the european headquarters. The dream place to drink tea or coffee, spend the whole afternoon talking while watching the rain against the windows.
It's a family business where everything is homemade. The son is a baker and a chocolate maker and prepares all the pastries and chocolates. Same for the bread, but I can't remember who does it.
More than twenty different coffees, and more than a hundred types of teas, from everywhere around the world. The teapots are serverd with homemade chocolates, and a little hourglass comes with, to let you know when the tea is ready.
Everything here is a sign of refinement, from the pastries to the homemade speculoos spread, wearing the emblem of the house, opened since 1912, and located in the St Bonniface neighborhood since 2007.
All the teas are served by the teapot for 3,20 euros. If you choose to share one, you'll still have at least two cups each, so its a pretty good deal. And of course, you can buy tea and coffee by weight.