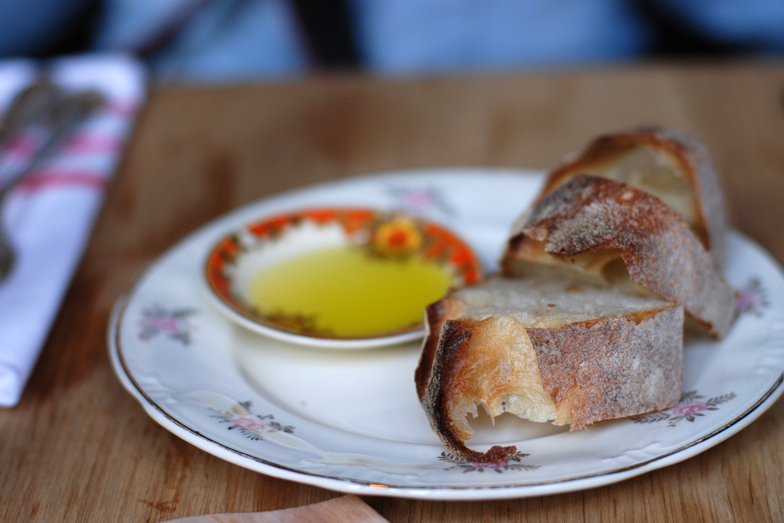 48 RUE LONGUE VIE, 1050 BRUXELLES
TEL: 0473 49 64 93 – SITE WEB
OPEN ON MONDAY AND TUESDAY FOR LUNCH,
AND FROM WED. TO FRI. ALL DAY
Last Friday, we ventured on Rue Longue Vie, to find the Unico, a brand new address. As soon as we walked in, we were charmed by the decoration and all the italian products on the shelves.
The small size of the place (20 people max) and its open kitchen give it a coziness that makes you feel like home.
Behind the name Unico, you'll find Elisabeth and Sinem. They both met at Caffè al dente where they worked for four year, one serving and the other cooking. Here, they wanted to recreate some sort of typical Paris type café mixed with an italian wine bar. They asked for Atelier Dynamo's help, three yound interior architects, and the result is pretty great!
But behind the name, you'll also find the desire to make you discover unique wines, real products, and to make sure you spend a great time and feel unique yourself.
Elisabeth's good mood is contagious, so is her wine knowledge. She tells us that you'll only find natural wines without any sulfite here and that they're all for sale to take away.
Sinem takes care of the kitchen and will prepare her daily inspirations with fresh products from the market and from the grocery part of the restaurant. To make sure she finds the right way to enhance each flavor, there is only a few dishes on the menu. A few starters, two dishes, and one type of pasta that changes everyday.
To start off, we received a bit of pureed carrot with cilantro, then ordered serrano ham that was just amazing. Then we took a real look at the menu. They had octopus ragu, beef, "barbue" fish, and fresh tuna linguine with cherry tomatoes, and many other little appetizers like burrata or salmon.
We both ordered the pasta which were amazing and perfectly cooked, just like in Caffè al dente.
Then we looked a bit closer and saw the "Take care of me" mention. They have a 35 euros menu with 6 or 7 little dishes. Two or three starters, pasta, a dish, a cheese plate and a dessert, We had to reason ourselves to take it. But of course it shouldn't take too long till we do.
The restaurant is open every day for lunchtime and only opened wednesday, thursday and friday night. I would only advise you to book a table first. And to eat out with lots of friends? You can book the whole place on saturday nights. Sinem and Elisabeth wil push all the tables together.
So basically we discovered a really really gorgeous place, and we can't wait to go back!