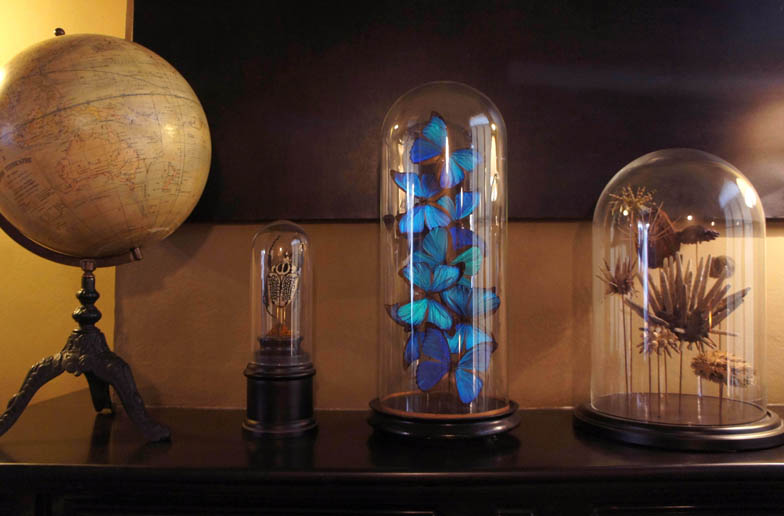 17 RUE SAINT BONIFACE, 1050 BRUXELLES
TEL: 02 513 11 92 – SITE WEB
OUVERT FROM TUESDAY TO SAT., FROM 11AM TO 8PM
In the tranquility of this beautiful master house, you'll find one of the largest tea selections in Brussels. From the entrance, you'll directly spot the large numbered tea boxes lined up on the wooden shelves behind the counter. Le Comptoir Florian is both a shop, where tea is sold by weight, and a cosy tearoom with a rather intimate atmosphere.
In the main room, a few round wooden tables where you can take a seat to enjoy their tea in your own individual wrought-iron teapot, while observing an old world map and a bright blue butterfly globe on the mantelpiece. But if you're lucky enough, we'd recommend you take a seat in the little room at the back. Along its dark red walls, only a few seats are available in the comfortable leather club chairs. Lined in a corner, an old umbrella reminding us of colonial times, and on a black board, Yves Saint-Laurent quoted saying "Without the elegance of the heart, there is no elegance". Le Comptoir Florian is definitely one of the most charming tearooms we know. In order to preserve its quietness, the owners kindly advise their customers to keep their phones off.
When picking out your tea on the menu, be aware that all the teapots cost the same price. A perfect opportunity to try some of the rarer teas they sell, like the Jasmine Phoenix Dragon Pearls, a white tea from Nepal sold at 21€ for a 100 grams. All the teapots also come with a little slice of chocolate cake, but if you're really looking for a treat, we'd advise you to try their delicious lemon cake or their no less terrific cinnamon pie.