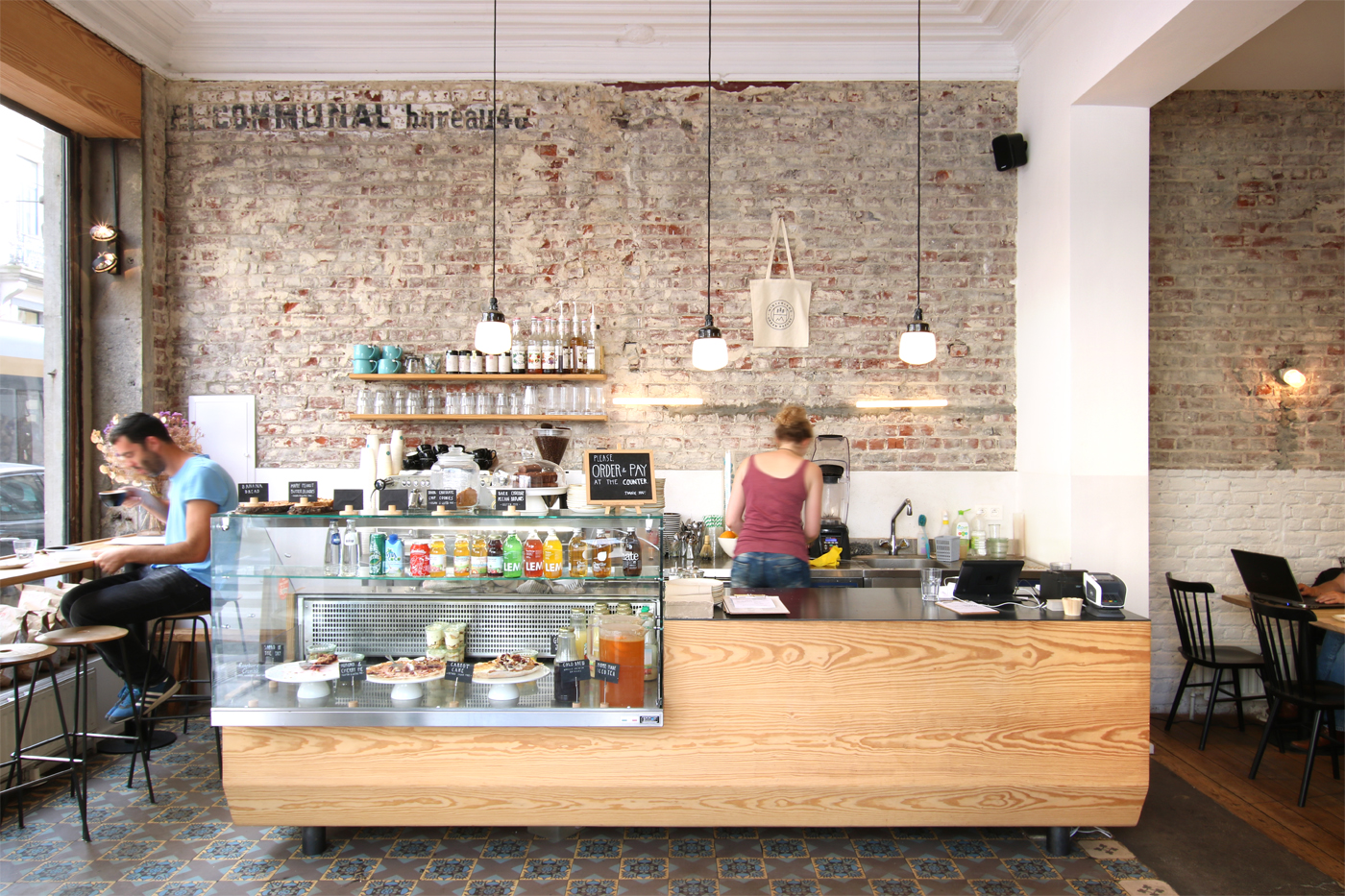 179 chaussée de Charleroi, 1060 Saint-Gilles
02 537 97 47 – WEBsite – delivery
open from monday to friday from 8 to 6:30pm
saterday and sunday from 9 to 6:30pm
Perfectly qualified as an urban refuge by its owners Julien and Olivia, Hinterland is a pretty coffee shop and neo-canteen located halfway through chaussée de Charleroi. Established on a street corner, the place benefits from natural light all throughout the day, and was tastefully renovated by Atelier Dynamo architects, already known for their work at Bao Bang Bang and Prélude.
We find refuge here from morning till end of the afternoon, for breakfast, an all-week brunch, or a delicious organic daily special, prepared by Olivia. Last June, we tried an organic quinoa salad with green asparagus, almonds, radish and fresh herbs (8€), tasty and refreshing. We particularly love their selection of funky drinks, like their golden milk – warm coconut milk with turmeric, black pepper and cinnamon -, or their ice matcha latte, prepared with a choice of four different milks. On weekends and national holidays, the place is jam packed with friends and families, gathering around a joyful and inexpensive brunch. Our favourite option : the french toast served with homemade pear marmelade, pecan nuts, cinnamon and organic maple syrup (8€). Amazing.
That's not all that's amazing, when you bring your own mug or container for takeaway coffee, you get to enjoy a small reduction on it!