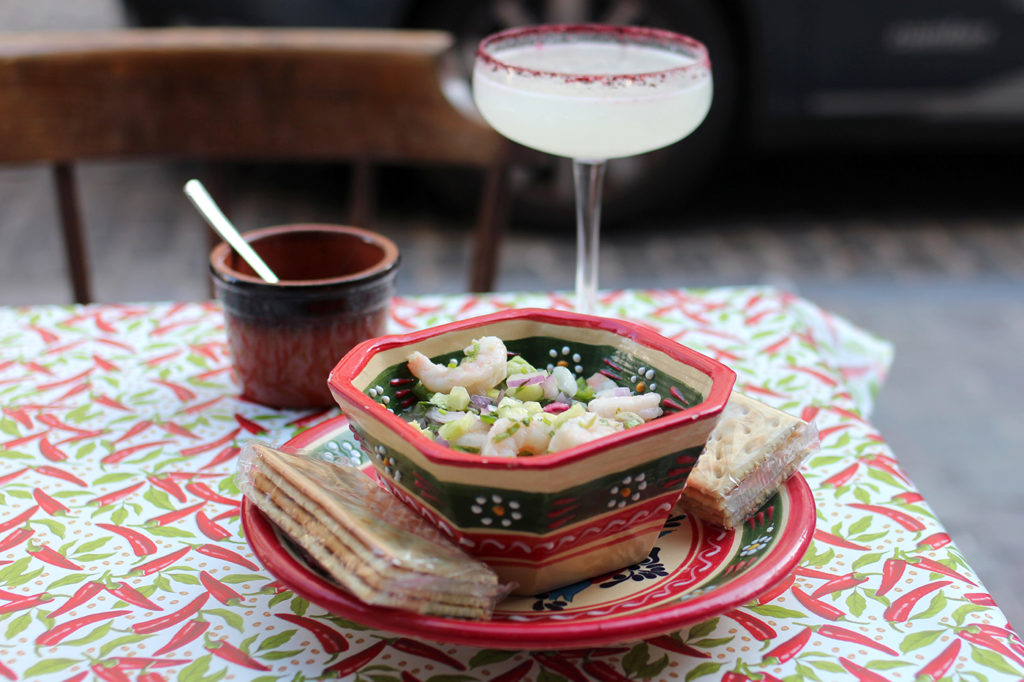 29 rue saint-boniface, 1050 ixelles
0493 14 04 74 – site web
du lundi au vendredi, de 12h a 14h et de 18h à 23h
le samedi, de 14h à 23h
plats : 7€ – 20€
Why you should go? Simply because, never have we had the opportunity to try such authentic Mexican food before in Brussels. After travelling through central America, you can only imagine the delight of finally finding traditional Mexican food in our city, starting with the very base: homemade corn tortillas. Behind El Mexicanito are Oscar and his business partner Alvaro, both from Mexico.

Before opening El Mexicanito, Oscar had been in Brussels for 13 years and had been importing amazing Mezcal and Tequila to restaurants from Brussels – among which Hummus and Hortense, making amazing cocktails with his Mezcal. At his restaurant, we are sent on a one-way journey to Mexico, from the shrimp ceviche made traditionally with onions, tomatoes, lime juice and served with a pack of crackers and spicy sauce on the side (12€), to the enchiladas Enmoladas, topped in chili and cacao sauce, just as they do in Oaxaca (14€). With that, we obviously didn't want to miss out on the Margaritas, the start of any good story in Mexico – simply delicious. Inside, each room has been decorated with a different theme: Mexico lindo y querido, to honor the Mariachi culture, lucha libre, representing Mexican wrestlers on the walls, Mexican revolution and pre-Hispanic period. It's colorful, and definitely a bit tacky, but it's warm and truly authentic. In the kitchen, the tortillas are minute made, from corn flower and tepid water, using a little machine looking similar to the Italian pasta machines. Once a week, Oscar invites a guitar player, and once a month, a Mariachi trio. Both partners wanted to share the authentic culture of Mexico when opening this restaurant. Mission accomplished.